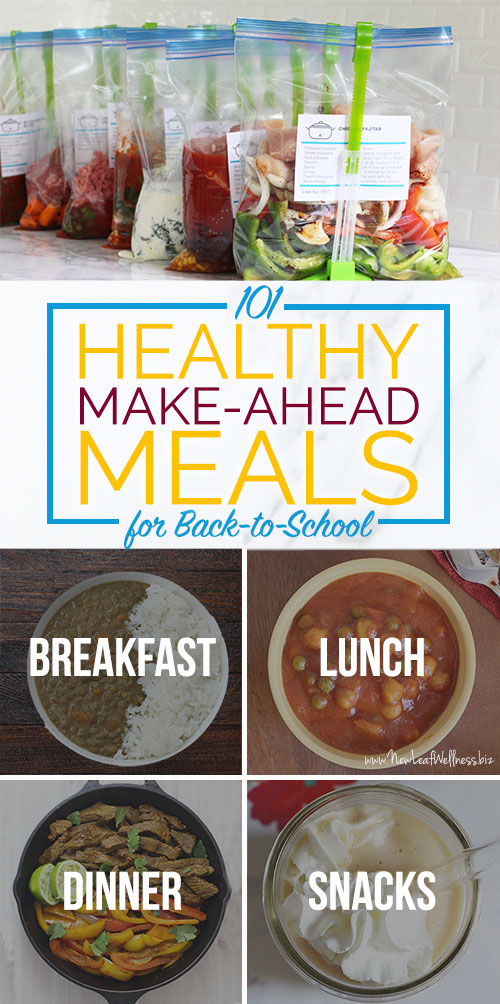 Want to simplify the busy back-to-school season?  Here are 101 healthy meals that you can make ahead of time and then store in your freezer, refrigerator, or pantry.  Almost none of them require any cooking ahead of time, so they're very quick and easy to make. Yay!
What do I consider healthy? 
Lots of fruits and veggies
As many homemade foods as possible
Delicious food that keeps us away from the drive-thru
I've made almost all of these recipes myself, so I'm adding my notes below.  Enjoy, Friends!
101 Healthy Make-Ahead Meals for Back-to-School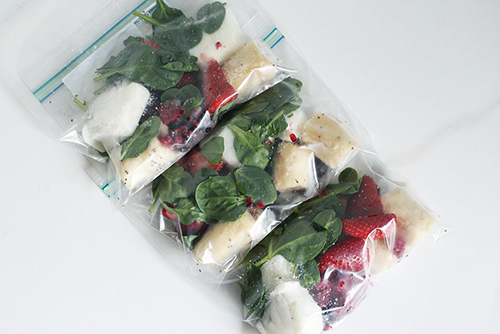 Breakfasts

Lunches

Dinners
(I'm including a ton of crockpot recipes because they're super easy and can be prepped ahead of time and frozen in gallon-sized plastic freezer bags)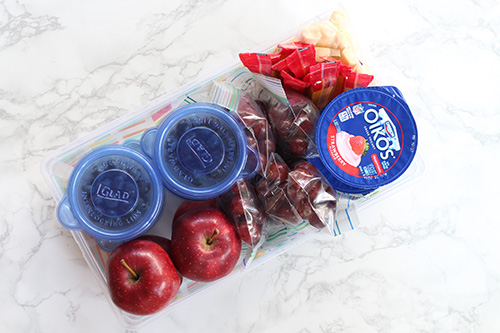 Snacks
Small Bags of Homemade Trail Mix (perfect for the bus or car)
Fresh Fruit (wash and add to small containers or snack bags)
Mini Babybel Cheese
Mozzarella String Cheese Sticks
Cubed Cheddar Cheese (in containers or snack bags)
Leftover Soup in a Thermos (try this easy & healthy crockpot recipe)
Little Containers of Hummus and Dippers
Easy Strawberry Fruit Leather from Wellness Mama
Butterfly Snacks (use cheese cubes instead of goldfish crackers)
Peanut Butter Pretzel Energy Bites (these are super delicious)
Almonds and/or Cashews (pre-portion in containers or bags)
Pre-portioned Bags/Containers of Baby Carrots and Ranch Dressing
Coconut Mango Freeze Pops (dairy-free)
Easy Refrigerator Pickles from Live Simply (look for the little cukes at ALDI)
Cinnamon Apple Chips (homemade or store-bought)
Yum!  I hope these ideas help simplify your fall. XO, Kelly