These pumpkin chocolate chips muffins have the perfect combination of pumpkin, cinnamon, and chocolate.  Yum.  Oh, and they're freezer-friendly and kid-friendly!  Here's my friend Kayla to tell you more about her recipe…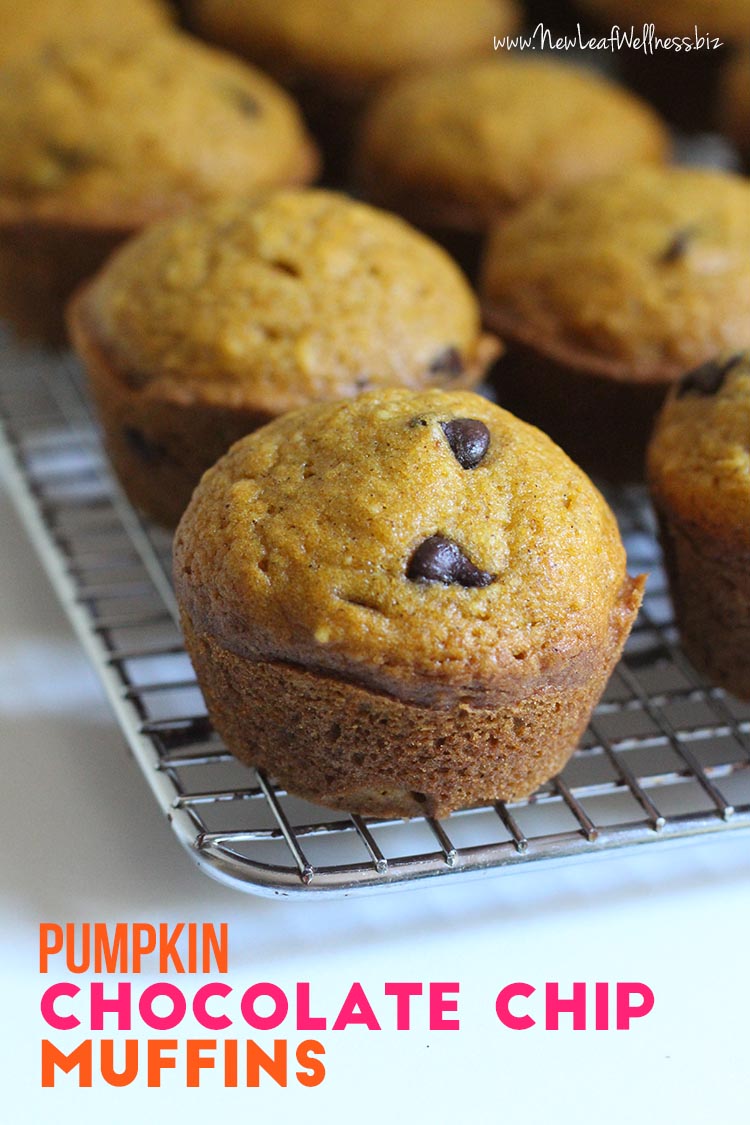 Contributing post from Kayla @ Time Redone 
The kids are getting in the groove of getting on the school bus, the leaves are slowly starting to change and Starbucks is serving up Pumpkin Spice lattes galore! Yes, that's right, folks. Fall is really here.
Along with school days come busy mornings of getting everyone dressed, bags packed and out the door. But, a little prep and planning ahead can go a long way in saving you time when everyone has somewhere to be! When you are prepping your delicious crockpot freezer meals from New Leaf Wellness, why not make a batch of muffins and freeze them for weeks when you know your life will be particularly busy? We pair our muffins with a smoothie for a healthy dose of protein, fruits and veggies!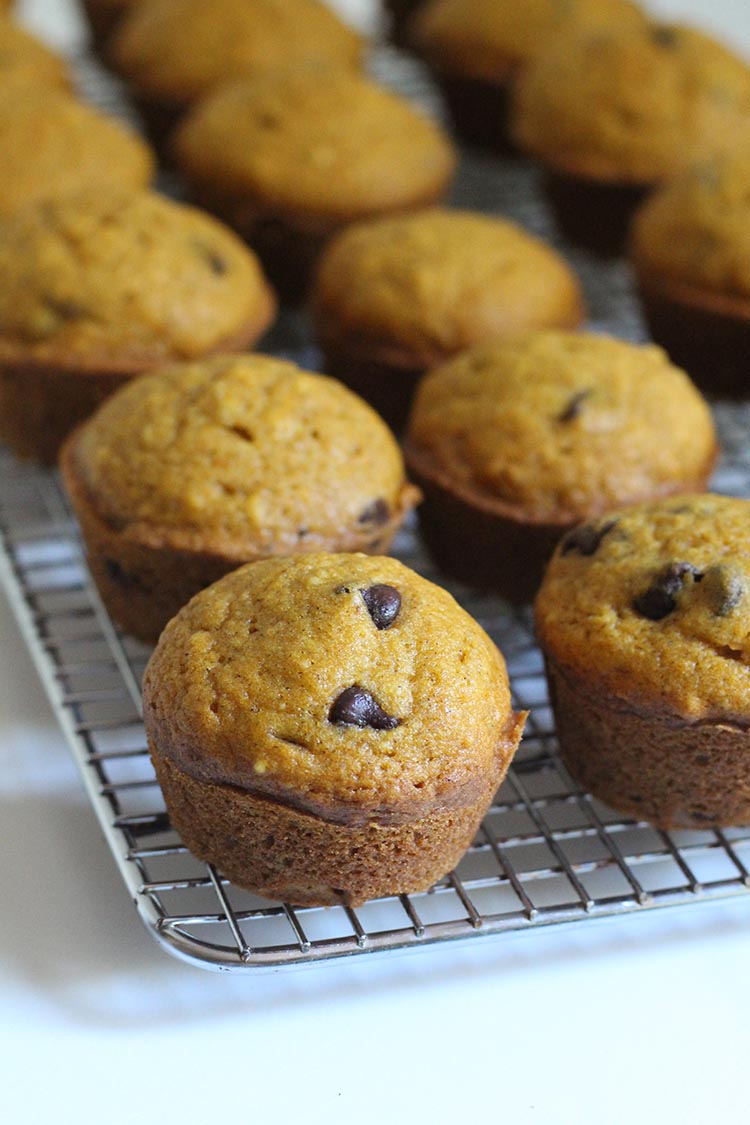 Our favorite fall muffin is definitely these pumpkin chocolate chip muffins. My kids love to eat them out of a muffin top/whoopie pie pan – they call them "pumpkin muffin cookies" and gobble them up! You can grab your pan here.
Pumpkin Chocolate Chip Muffins
Yields: 2 dozen muffins or 2 loaves or 4 dozen whoopie pies
Ingredients
3.5 cups flour
3 cups sugar
2 tsp. baking soda
1.5 tsp. salt
2 tsp. cinnamon
15 ounce can of pumpkin (not pumpkin pie filling, straight up pumpkin puree)
2/3 cups water
1 cup oil
4 eggs
1 cup chocolate chips
Directions
Preheat oven to 350. Grease muffin tins or loaf pans or whoopie pie pan.
Mix all ingredients except flour and chocolate chips. Add flour one cup at a time. Stir in chocolate chips until well distributed.
Bake MUFFINS for 25 minutes, LOAVES for 60-70 minutes, or WHOOPIE PIES for 15 minutes or until toothpick comes out clean.
To Freeze
Allow to cool completely before freezing. For muffins, simply place by serving size into gallon-sized plastic freezer bags (I freeze six in a bag). Remove ALL air. Wrap bread in tinfoil and then place in freezer bag. Freeze for up to 3 months.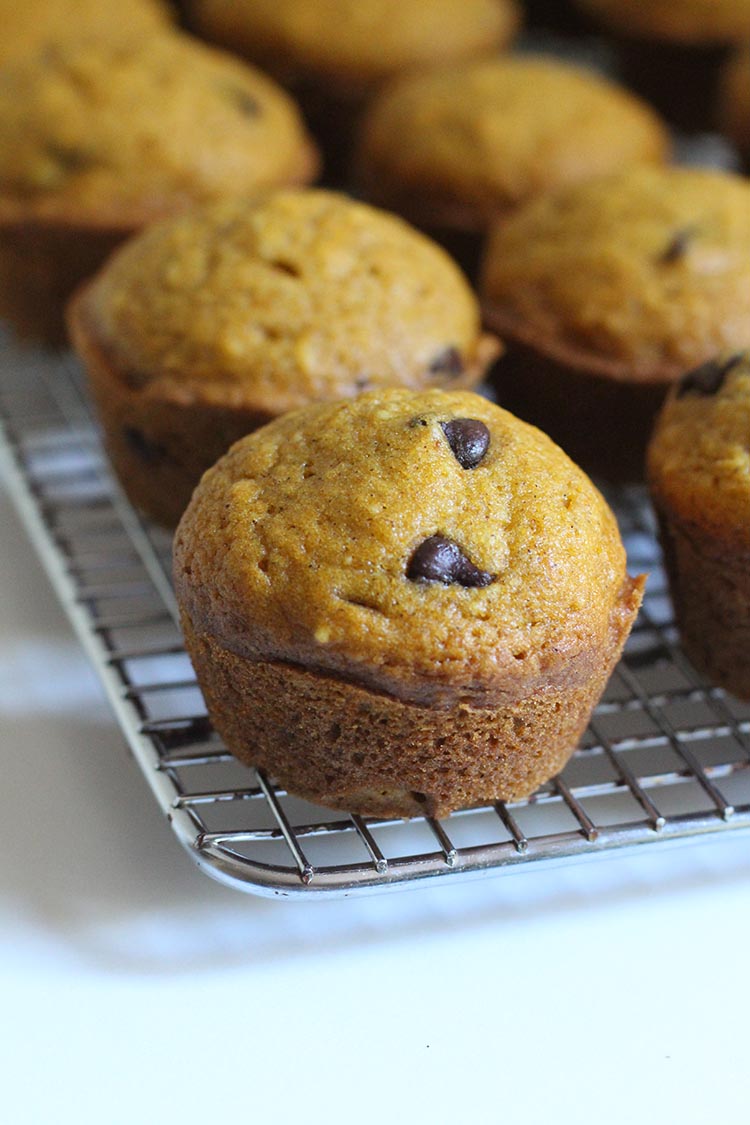 Thoughts or questions?  Please leave a comment below.  I'd love to hear from you.
---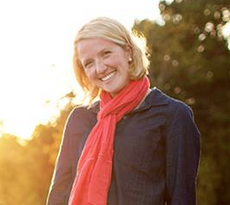 Hi! I'm Kayla. I'm wife to a time traveling superhero (aka an airline pilot) and mom to three amazing, adventuring little girls. I am a coffee loving runner, a wannabe baker, and a passionate maternal health advocate. I am a creative doer, a lover of the great outdoors, and always game for a new adventure. I am passionate about saving time and helping others do the same!  Come and visit me at TimeRedone.