I'm so excited to share one of my favorite recipes from my 'Easy & Healthy Slow Cooker Recipes' cookbook with you: Shredded BBQ Chicken!
Every recipe in my cookbook was inspired by fresh, healthy, and seasonal ingredients.  Simply combine the ingredients in your slow cooker and let it do all the work for you.  Such an easy way to make healthy, homemade meals!
Inside the Cookbook
My family's 10 favorite healthy slow cooker recipes
Slow cooker tips for beginners
Color photos of every recipe
Nutritional info
A review from Registered Dietitian Dana White – Nutrition Expert for FoodNetwork.com and President of Dana White Nutrition
Forget about heavy slow cooker recipes made with cream-based condensed soups.  These are modern slow cooker recipes made with fresh fruits, vegetables, and lean meats.
Here's a recipe from my cookbook that you can try for free today…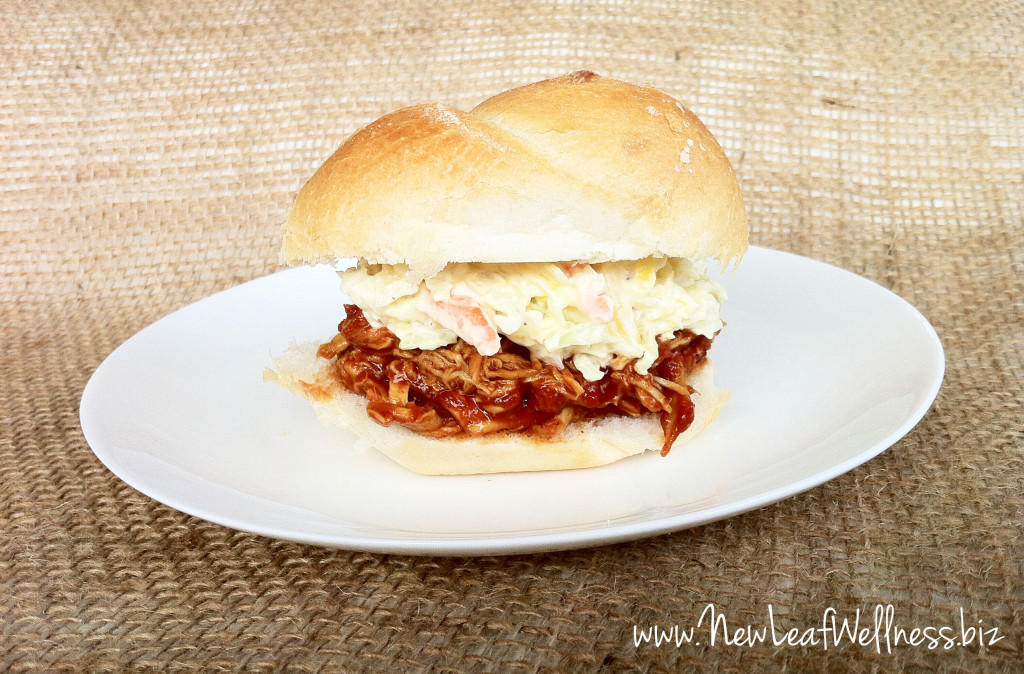 Slow Cooker Shredded BBQ Chicken
Ingredients
1 pound boneless, skinless chicken breasts
1 cup ketchup (I like Simply Heinz)
2 tablespoons Worcestershire Sauce
1 tablespoon + 1 teaspoon brown sugar
1 tablespoon chili powder
1 1/2 teaspoons hot sauce
1 1/2 teaspoons curry powder
Directions
Create homemade BBQ sauce by combining ketchup, Worcestershire sauce, brown sugar, chili powder, hot sauce, and curry powder.
Add chicken breasts to your slow cooker and top with BBQ sauce.
Cover, and cook on "low" for 8 hours.
Shred chicken and return to slow cooker to mix with remaining BBQ sauce.
Serve!
BONUS RECIPE – Mango Coleslaw
(My family loves topping our Shredded BBQ Chicken sandwiches with this simple, homemade slaw.)
Ingredients
1, 16oz bag of shredded green cabbage and carrots (coleslaw mix)
1 mango, peeled and shredded (about one cup)
1 cup mayonaisse
1 tablespoon honey
1 teaspoon apple cider vinegar
1/2 teaspoon salt
1/4 teaspoon pepper
Directions
Combine all ingredients.  (Can prepare day ahead and store in refrigerator.)
Nutrition Info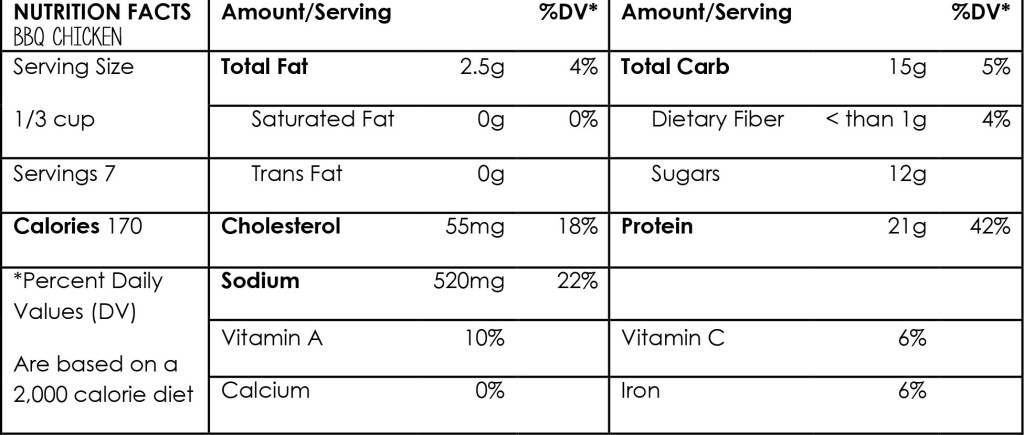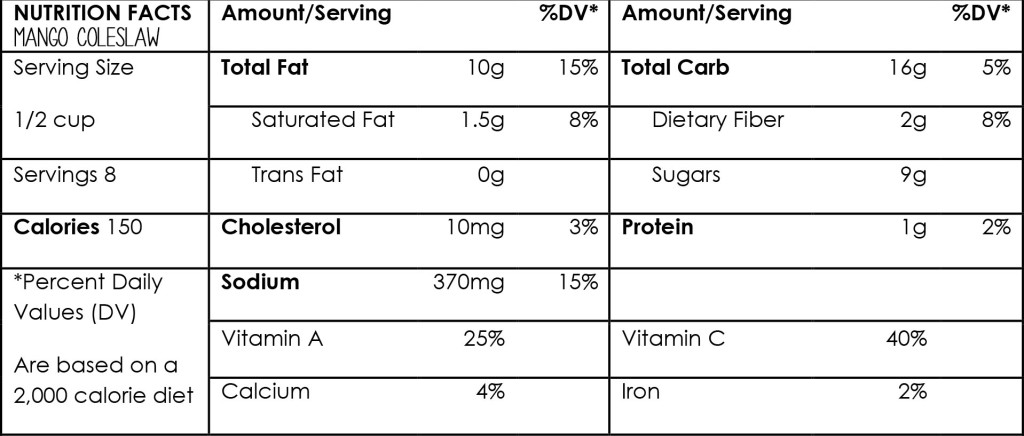 You can find more awesome recipes like this in my 'Easy & Healthy Slow Cooker Recipes' cookbook. (The eBook is for sale for $5.99 and the printed cookbook $8.99!)  Purchase your copy today to start making easy and healthy slow cooker meals!