Oh my.  Meet my new favorite 15-minute dinner: Gnocchi and Swiss Chard.  Simply combine all of the ingredients in a freezer bag and freeze for a busy weeknight.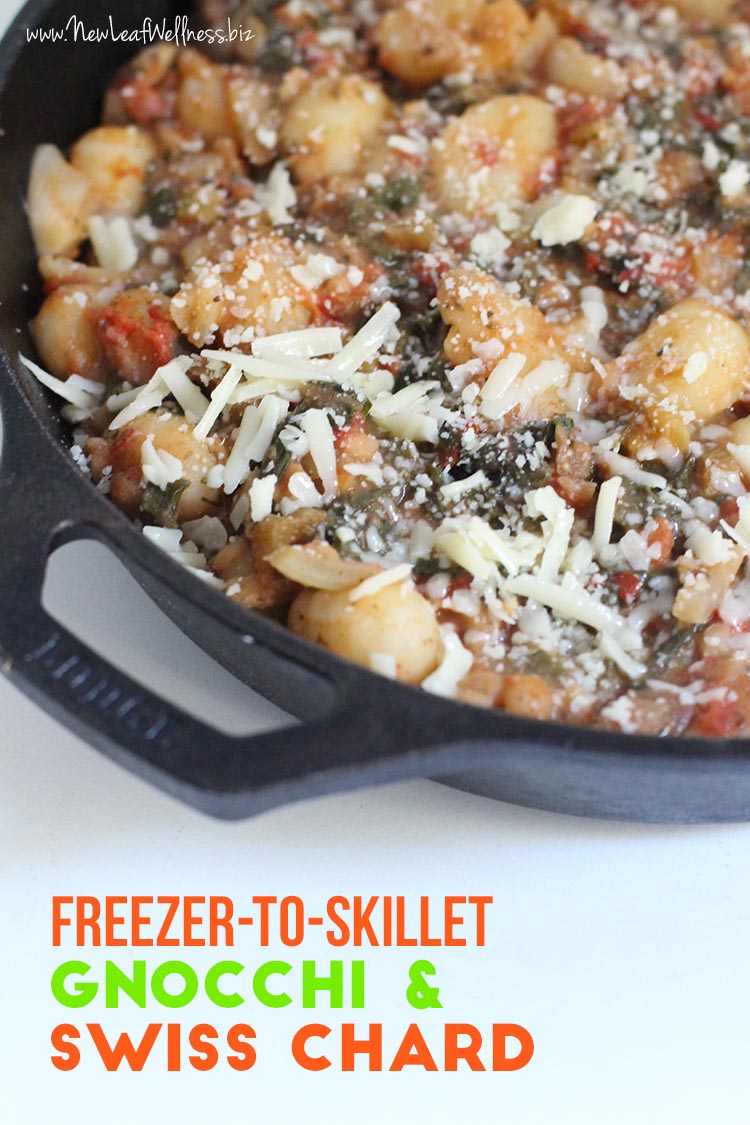 The idea for this recipe came from a Facebook poll about your favorite vegetarian meals.  I was looking for inspiration for my upcoming meat-free slow cooker freezer meals cookbook and the combination of gnocchi and swiss chard was recommended by a couple of people.  While I didn't think it would make a perfect slow cooker dish, I fell in love with the idea of making it in the skillet.
I shared a freezer-to-skillet chicken fajita recipe a few weeks ago and I think I need to come up with more simple freezer meals that don't require the crockpot. Coming home to a finished dinner in the crockpot is great, but so are recipes that can be prepped ahead of time and cooked in 15 minutes or less.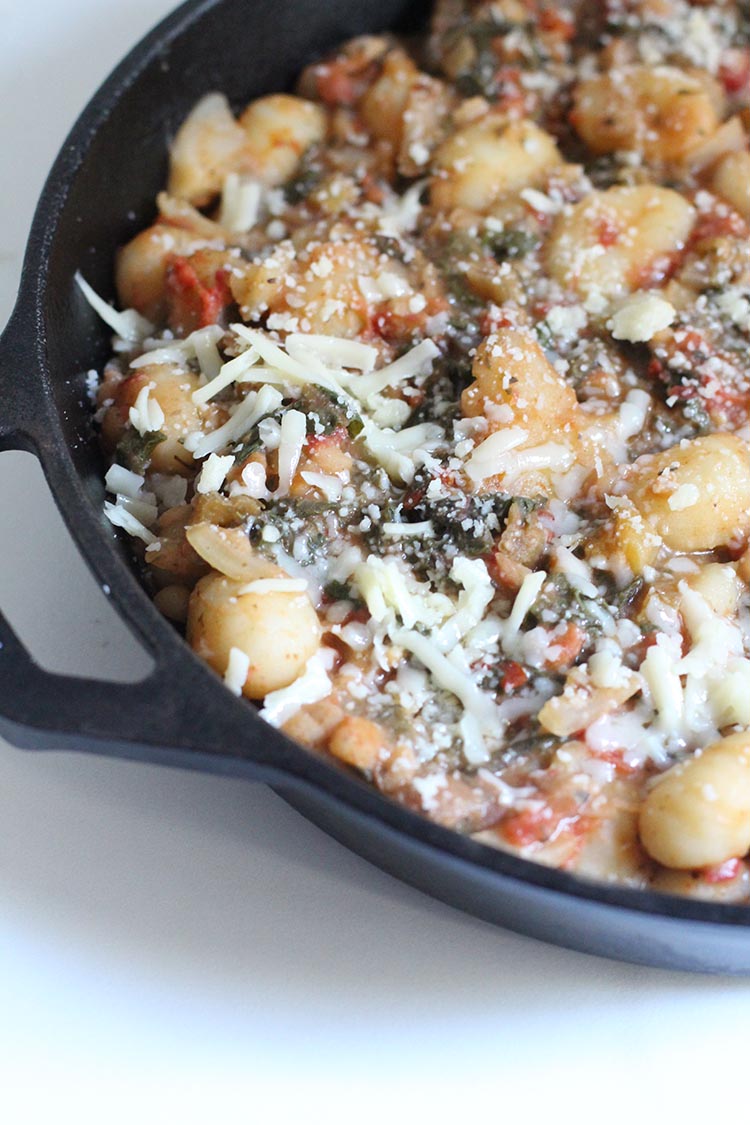 Reasons this Gnocchi and Swiss Chard recipe rocks:
It's a simple meat-free meal that vegetarians and meat eaters will both love.
It's super healthy and delicious.
It can be prepped and frozen ahead of time.
A win-win-win.  I made this meal for dinner last week and my husband and I were both in the clean plate club.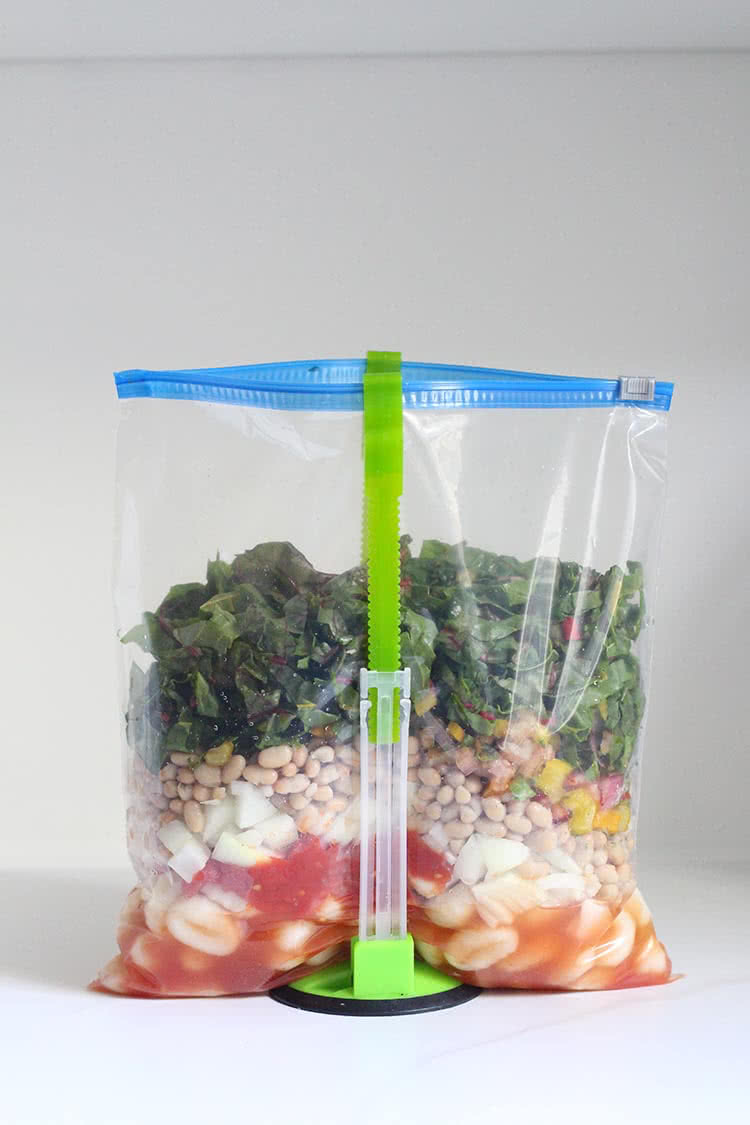 Freezer-to-Skillet Gnocchi and Swiss Chard
Yields: 4 servings
Ingredients
16oz package of potato gnocchi
1 bunch of swiss chard (green or rainbow), thinly sliced (You can also substitute spinach)
1 small yellow onion, peeled and diced
15oz can navy beans, drained and rinsed
14.5oz can petite diced tomatoes, undrained
4 cloves of garlic, minced
1 tablespoon Italian seasonings
1/4 teaspoon crushed red pepper flakes
To Freeze and Cook Later
Add all ingredients to a gallon-sized plastic freezer bag and freeze for up to three months.
When ready to eat, thaw overnight in refrigerator.
At dinnertime, coat a large pan with 1-2 tablespoons of olive oil.
Add contents of freezer bag and sauté over medium-high heat for 10 minutes or until heated through.
Top with shredded mozzarella and parmesan cheeses and serve with crusty Italian bread.  YUM.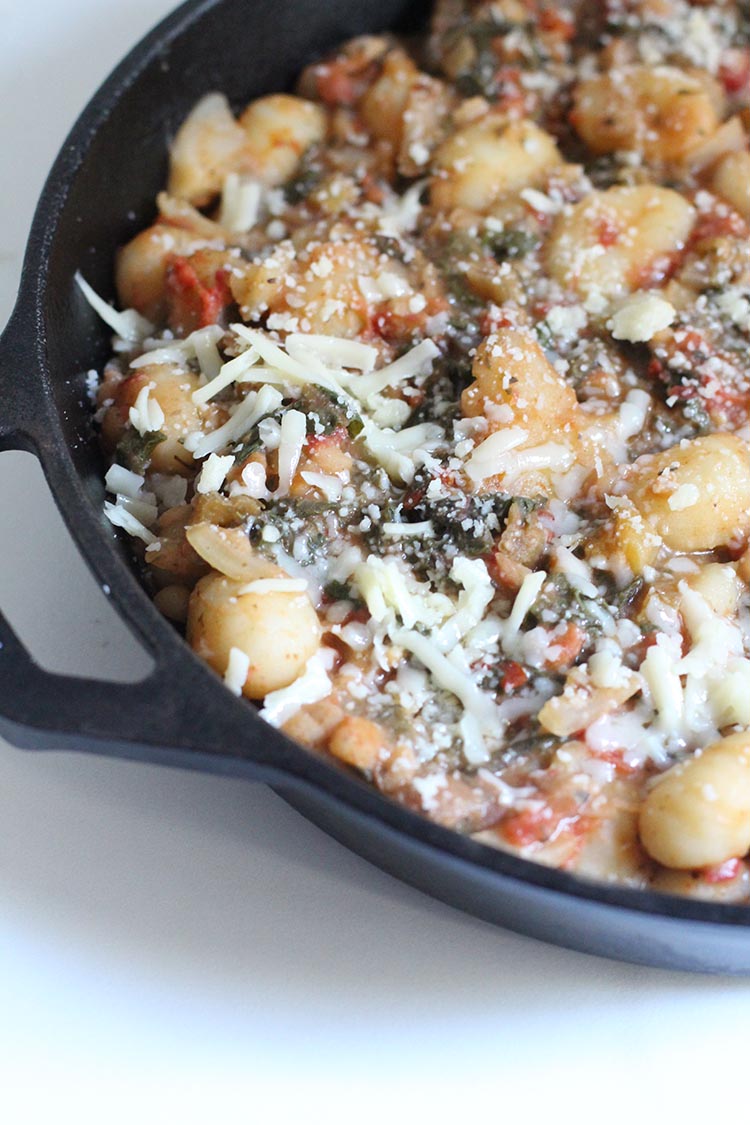 Thoughts or questions?  Please leave a comment below.  I'd love to hear from you.