Free Printable Shopping Recipes, Shopping Lists, and Freezer Labels.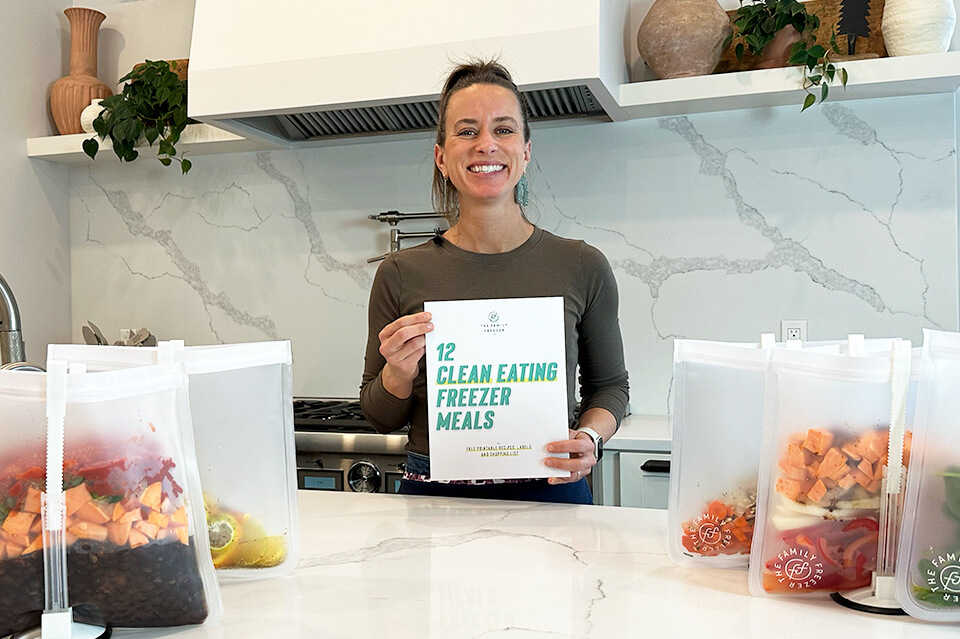 NEW ONLINE COOKING CLASS
12 Clean Eating Freezer Meals
Join Kelly, mom of 5 and freezer-cooking expert from The Family Freezer, as she prepares 12 Clean Eating Freezer Meals
These "clean eating" meals including healthier canned goods (like canned beans and canned diced tomatoes) and small amounts of healthier sweeteners (like honey and pure maple syrup). They are super healthy meals that still taste great!
Everyone who attends the live class will get a copy of Kelly's recipes and shopping list for free!
Don't miss this free online class!