This crockpot chicken Philly cheesesteak recipe is the perfect warm weather meal.  It's made with moist chicken breasts, peppers and onions, and provolone cheese.  What could be better?!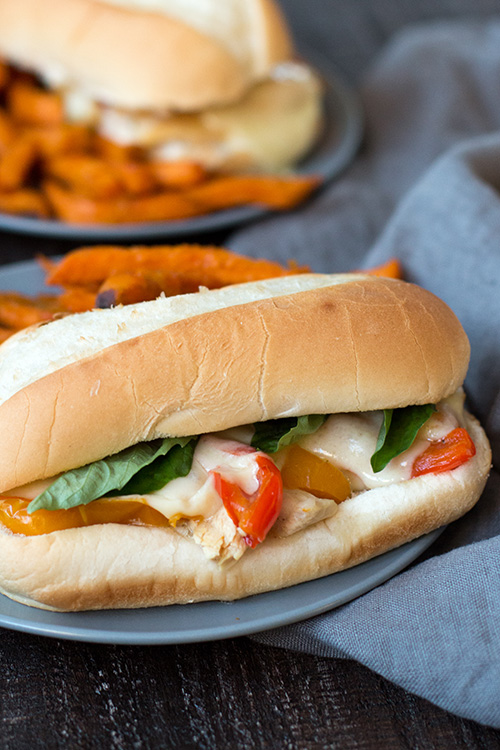 Contributing post from Jill @ The Galactagoddess
Many years ago, I came across a restaurant that had a chicken Philly cheesesteak on their menu. I typically don't order chicken out, because we eat so much of it at home, but I couldn't pass it up. And boy, am I glad I didn't!
Thankfully, Kelly has given me the opportunity to think about all of the foods that I would love to translate into quick, easy crockpot meals for busy families like my own.  That chicken Philly cheesesteak came to mind, and this crockpot version is definitely a keeper!
If you're feeling overly ambitious, you can make your own rolls. My husband likes to use our bread maker to make French bread dough, then bakes two baguettes in the oven, and slices accordingly…but any fresh roll will do!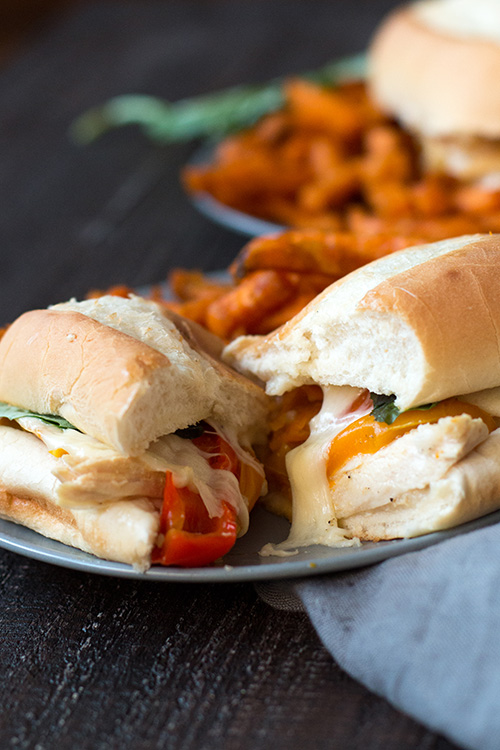 Print
Crockpot Chicken Philly Cheesesteak
---
Author:

Yield:

6

servings

1

x
Description
Cook fresh or freeze to cook later.  You can use as much or as little of the sauce as you would like, depending on how soggy you like your roll. I also like to serve it on the side and use it as a dip. Best served with homemade sweet potato fries!
---
Ingredients
3 tablespoons

corn starch

1 cup

chicken broth

2

pounds boneless skinless chicken breasts, cut into strips

1

large onion; sliced

3

bell peppers (the more colorful the better), cut into strips

1/2 teaspoon

black pepper

1

clove of garlic, minced

6

slices of provolone cheese
---
Directions
Mix corn starch into chicken broth.
Place all ingredients EXCEPT for cheese in crockpot.
Cook on "low" setting for 6 hours, or until chicken is cooked through and peppers are soft.
Lay cheese over mixture.
Cook on "low" for additional 10 minutes or until cheese is melted.
Serve on a fresh, hot roll.
To Freeze and Cook Later
Label a gallon-sized plastic freezer bag with the name of the recipe, cooking instructions, and use-by date.
Add all ingredients to freezer bag, except cheese. (You can add broth and cornstarch.)
Remove as much air as possible, seal, and freeze for up to three months.
When ready to cook, following directions above.
Thoughts or questions? Please leave a comment below. I'd love to hear from you.
---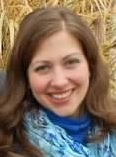 Jill Petrush Rogers is a full-time working Mama to two very active little boys. After becoming a Mama, she realized that her mission is to help others meet and/or exceed their own personal breastfeeding goals.  And so, she became a Certified Lactation Counselor.  You can follow Jill's personal journey on her blog The Galactagoddess and on Facebook.