Forget store-bought, boxed pancake mix!  Here's how you can quickly and easily whip up six batches of pancake mix from scratch.  Store each batch in a glass jar and simply add an egg, butter, and milk when you're ready for breakfast.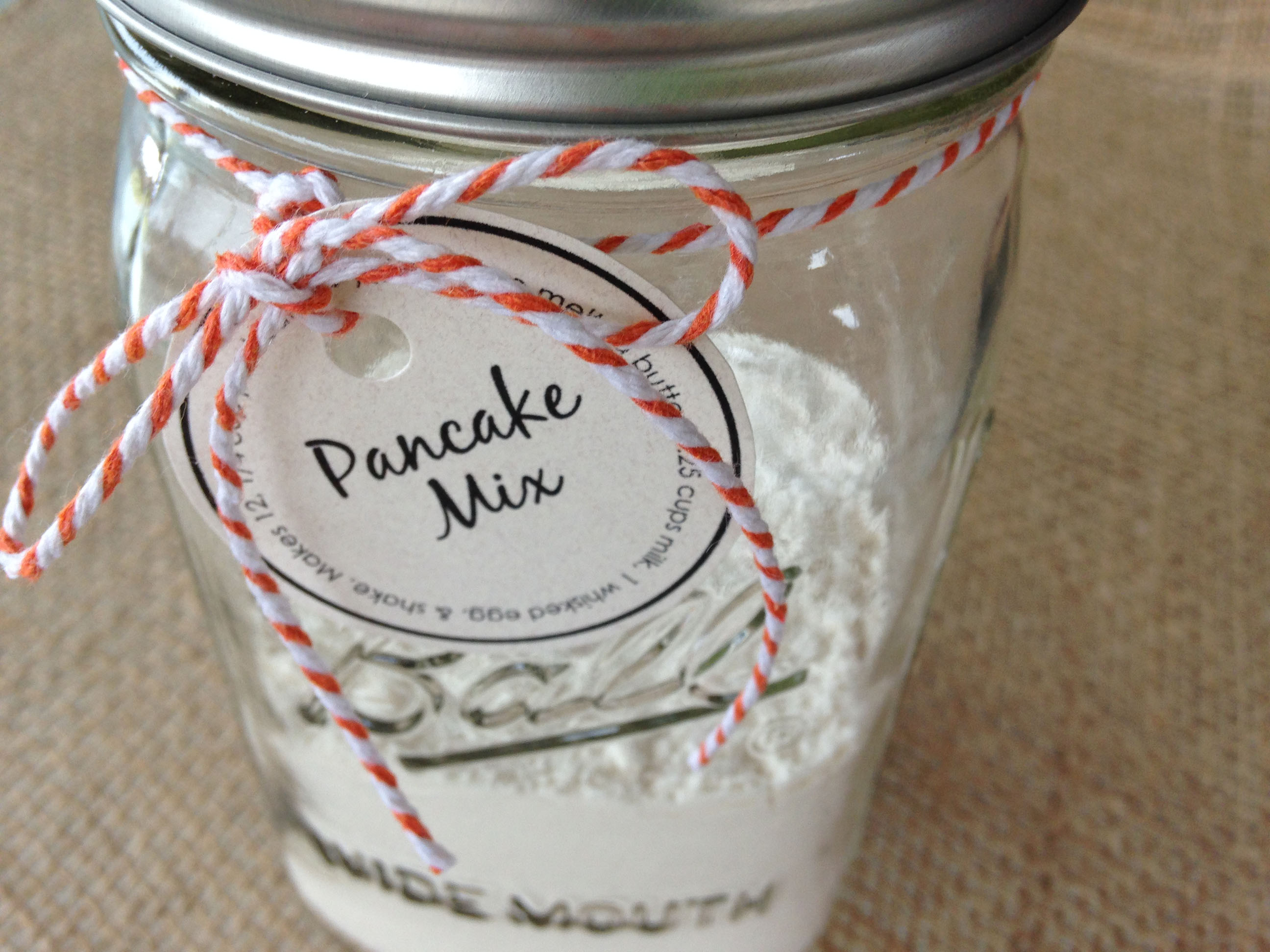 I've been wanting to make a big batch of pancake mix for awhile now.  By measuring all of the dry ingredients at once, I'd only only have to get out my flour, sugar, baking powder, and salt once.
By storing pre-portioned amounts in their own jars I'd only have to wash my measuring cups and spoons once, too.  (Genius, right?)
I used six quart-sized glass jars leftover from when I took up canning last summer.  The pancake mix only takes up half of the jar, so I can add the milk, butter, and egg right to the jar when I'm ready to cook.  Then, all I have to do is shake it up to combine.  (Which is really fun, by the way.)
I even created a cute little label so I'll know what to add when I'm hungry for pancakes.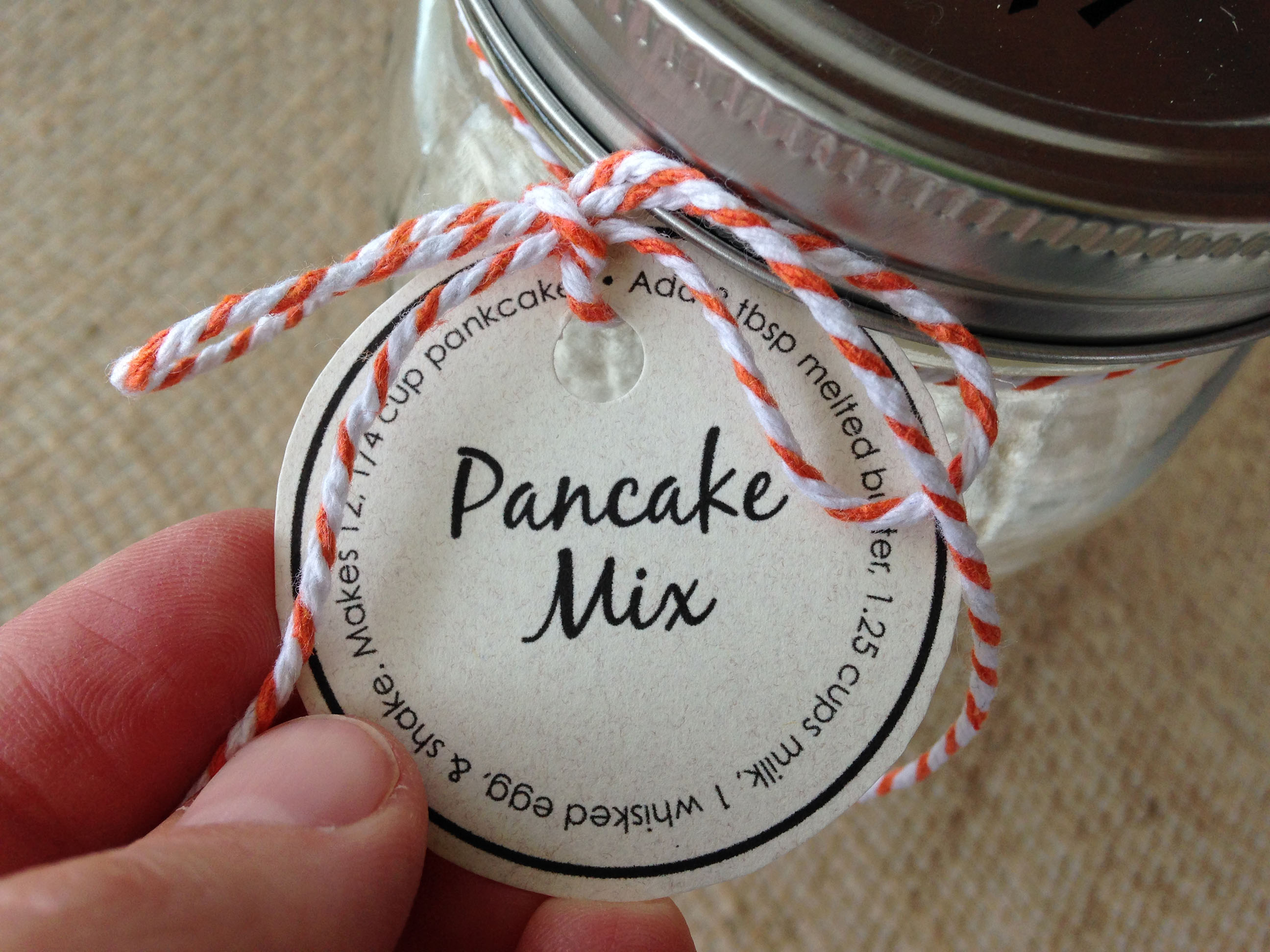 Here's the free printable so you can print some of your own:  Free Printable for Pancake Mix in a Jar
While I'm planning to keep these jars for myself, they'd also make really cute gifts.
Pancake Mix in a Jar
Yields: Six jars of pancake mix.  Each jar makes 12 pancakes that are 3-4″ inches round.
Ingredients for Six Jars of Pancake Mix
9 cups all-purpose flour (almost 3 pounds)
1/4 cup + 3 tablespoons baking powder
1/4 cup + 2 tablespoons granulated white sugar
2 tablespoons salt
My free printable labels (Optional)  (You'll also need a hole punch and ribbon – I use this baker's twine for everything.)
To Assemble Jars
To each jar, add: 1.5 cups flour, 1 tablespoon + 1/2 teaspoon baking powder, 1 tablespoon sugar, and 1 teaspoon salt.
Label with my free printable.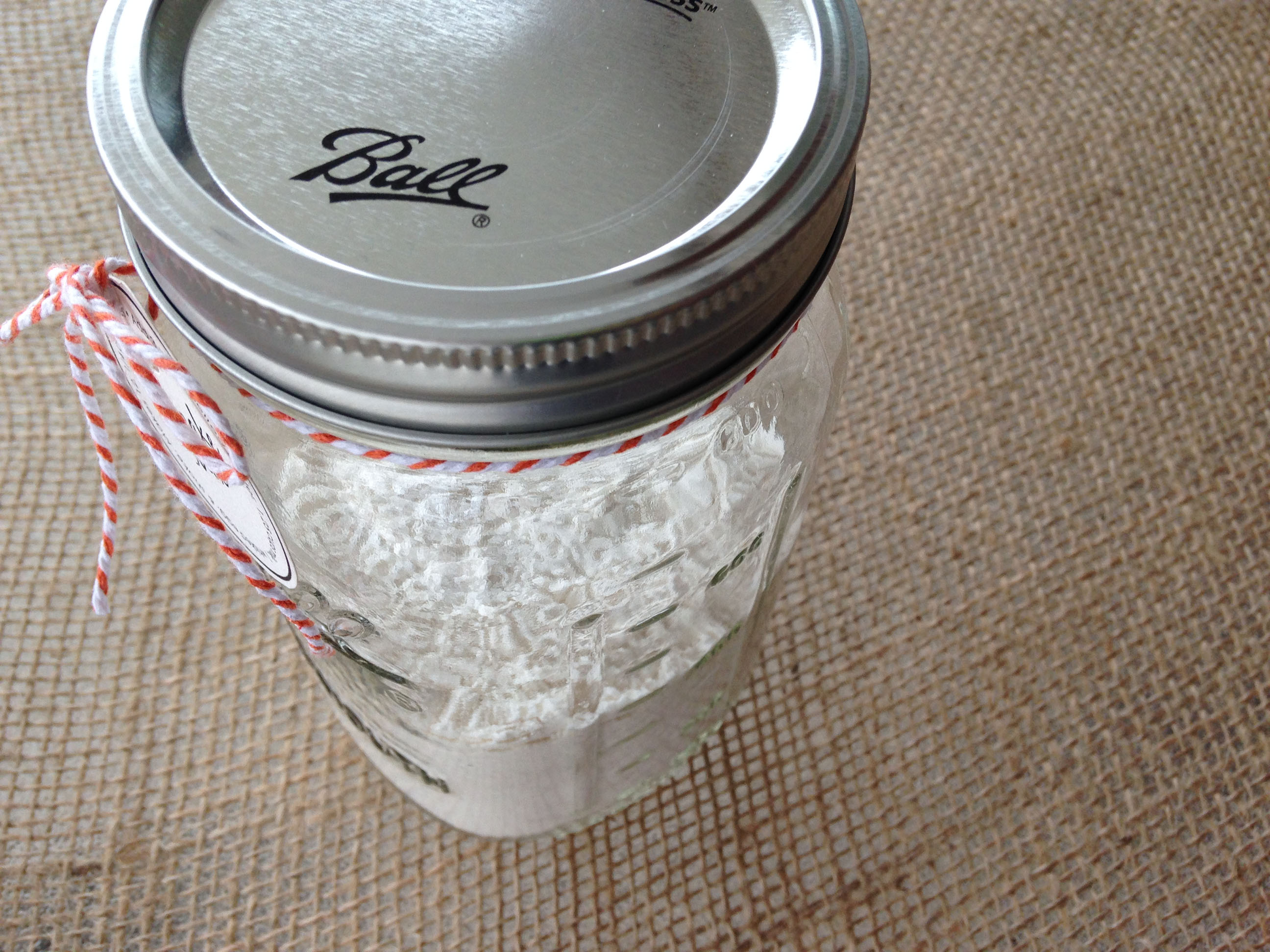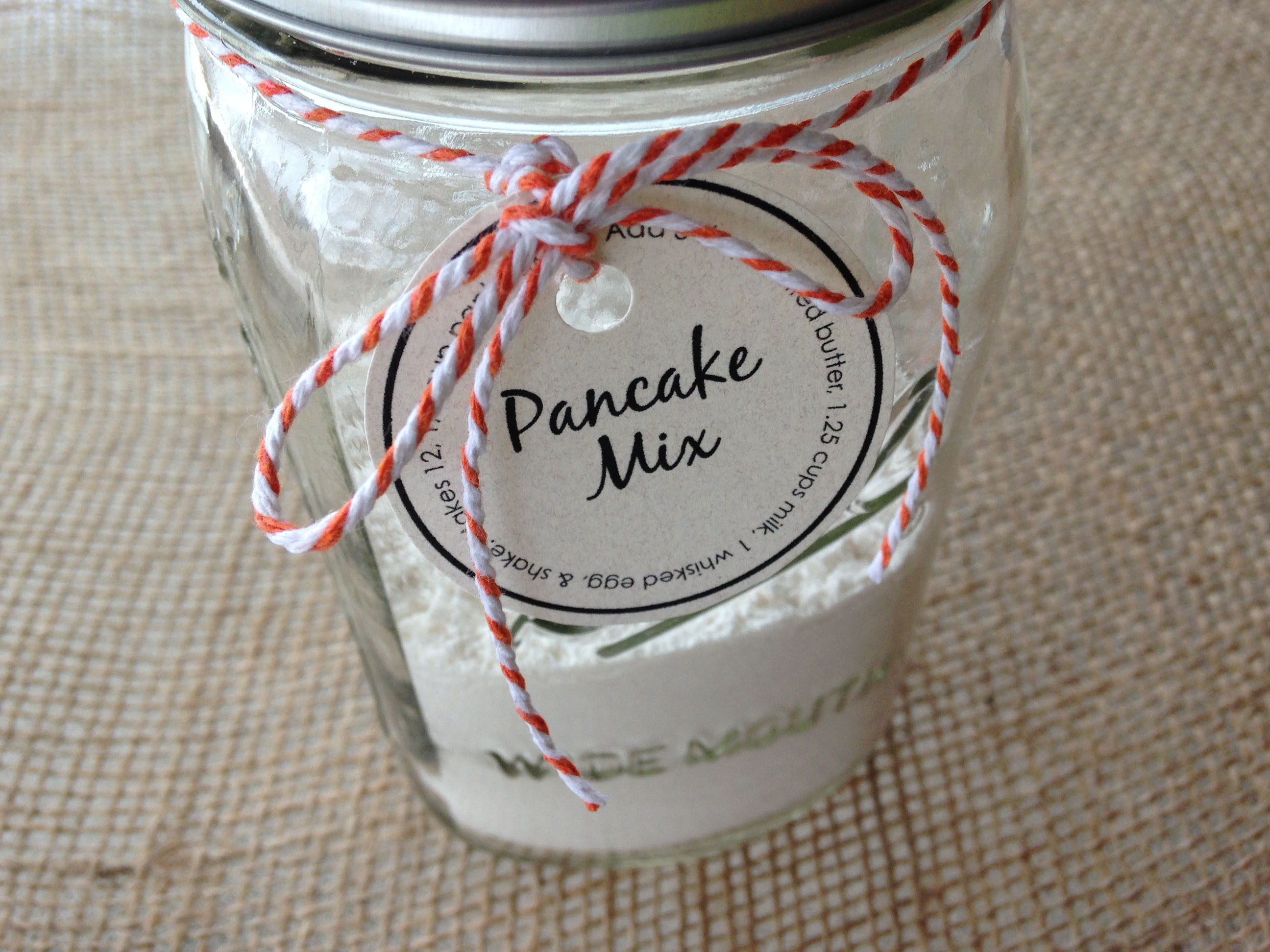 To Cook Pancakes
To each jar, add: 3 tablespoons melted butter, 1.25 cups skim milk (or whatever you have on hand), and 1 whisked egg.
Screw on lid (TIGHTLY) and shake for about 2 minutes.  (Batter will still be lumpy.)
Let batter rest 5 minutes. (Optional, but recommended.)
Spray a large pan with cooking spray and heat on your stovetop over medium heat.  (I recommend re-spraying the pan each time you add more batter to make sure your pancakes don't stick.)
Add 1/4 cup batter per pancake to pan.
Flip when bubbles form in the center of each pancake.
Finish cooking, and serve.
Enjoy!