This simple freezer-ready quiche is the perfect meal to have on-hand when you have houseguests.  I made it for my in-laws last weekend and it was a huge hit!  I got the recipe from my friend Kayla who probably loves freezer meals as much as I do.  I asked her to share some of her favorites on my blog and she agreed.  Yay!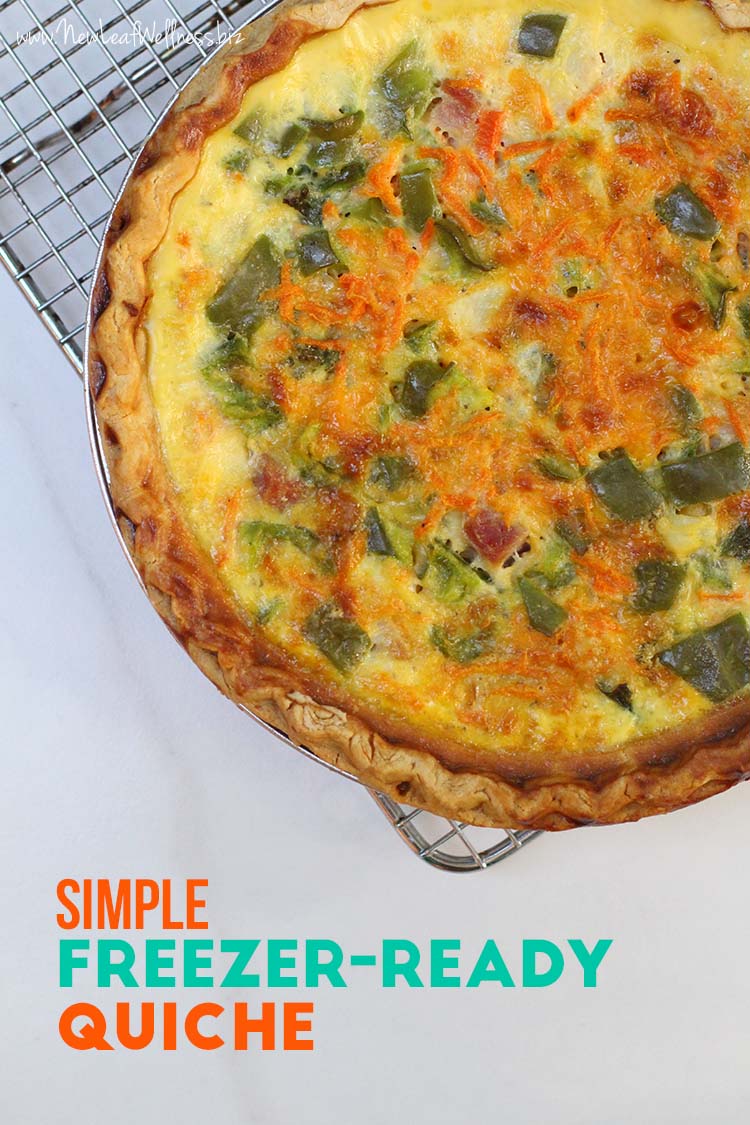 Contributing post from Kayla @ Time Redone 
Knowing that both mornings and evenings will be a bit exciting as we all get used to kindergarten and all day preschool, I love to create recipes that can be used for either breakfast or dinner (and of course make delicious leftovers for lunches).
This simple freezer ready quiche is the perfect way to make a quick dinner and have tasty leftovers for breakfast (or lunch) the following day.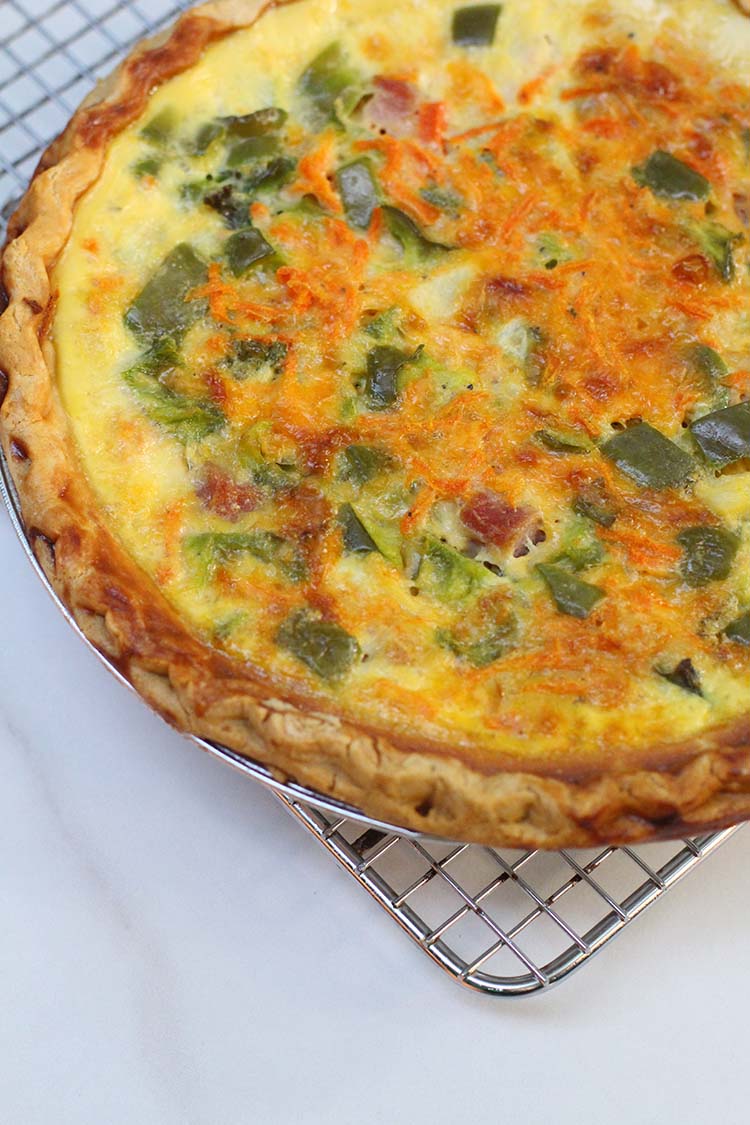 The best part of this recipe is that you could use anything! Have chicken and broccoli on hand? Delicious. Have leftover meat from another recipe? Add it! Vegetarian? Leave out the meat and add the veggies your family loves. SO easy, so quick to toss into a bag and cooks great every time!
By tossing all of the ingredients together in a bag, dinner is a snap and cleanup is a breeze with only one pan! Plus, your family is getting a healthy meal filled with protein and veggies in the blink of an eye.  The carrots add a bit of sweetness to the quiche that we love.  If you prefer a more savory quiche, add some salt.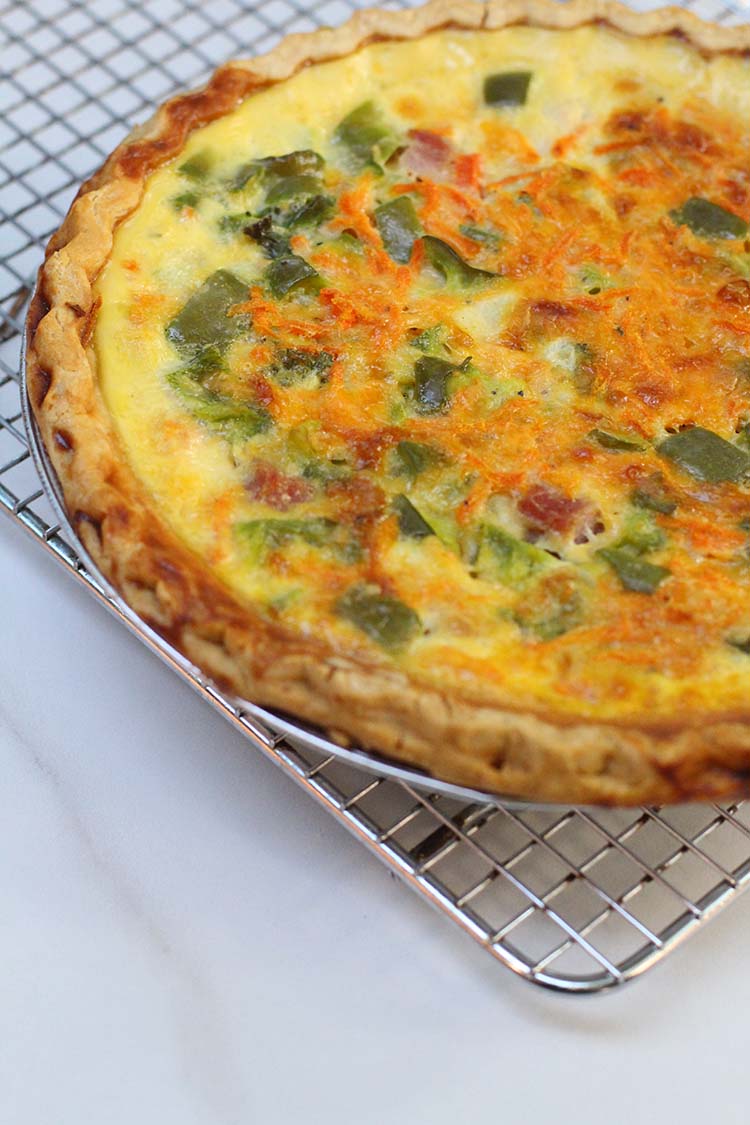 Simple Freezer Ready Quiche
Yields: 8 servings
Ingredients
1/2 pound bone-in ham steak, diced (1 cup)
1/2 cup spinach, chopped
1 green pepper, chopped
3 carrots, peeled and shredded
1/4 cup onion, diced
1 cup cheddar cheese, shredded
2 cups milk
4 eggs, beaten
1/4 teaspoon black pepper
1/4 teaspoon garlic powder
1/4 teaspoon salt (optional)
1/2 cup flour
2 teaspoons baking powder
1 deep dish pie crust (optional) *not needed until day of cooking
To Freeze and Cook Later
Label a gallon-sized plastic freezer bag with the name of the recipe, "use-by date" (three months from the prep day), and cooking instructions.
In a large bowl, combine all of the ingredients (except the pie crust) and stir to combine.
Pour into freezer bag, remove as much air as possible, and lay flat in your freezer.
A note from Kelly: Listen to Kayla and freeze the quiche filling in a freezer bag.  I've tried to freeze raw quiches in the crust before and they make a HUGE mess in the freezer!
Cooking Instructions
Thaw completely.
Shake bag gently and pour into deep-dish pie crust*.
Bake at 350° for 40-60 minutes or until lightly browned and center is well set.
Cool 5 minutes before serving.
*Variation – Skip the pie crust and bake in a deep dish pie plate plate instead. Simply grease the pie plate, (I have better luck with grease than cooking spray), pour in the contents of the bag, and bake at 350° for 35-45 minutes until lightly browned and center is well set.
We love to serve this dinner with a bowl of fresh fruit and a side of brown rice to create a well-balanced meal that everyone loves.  Enjoy!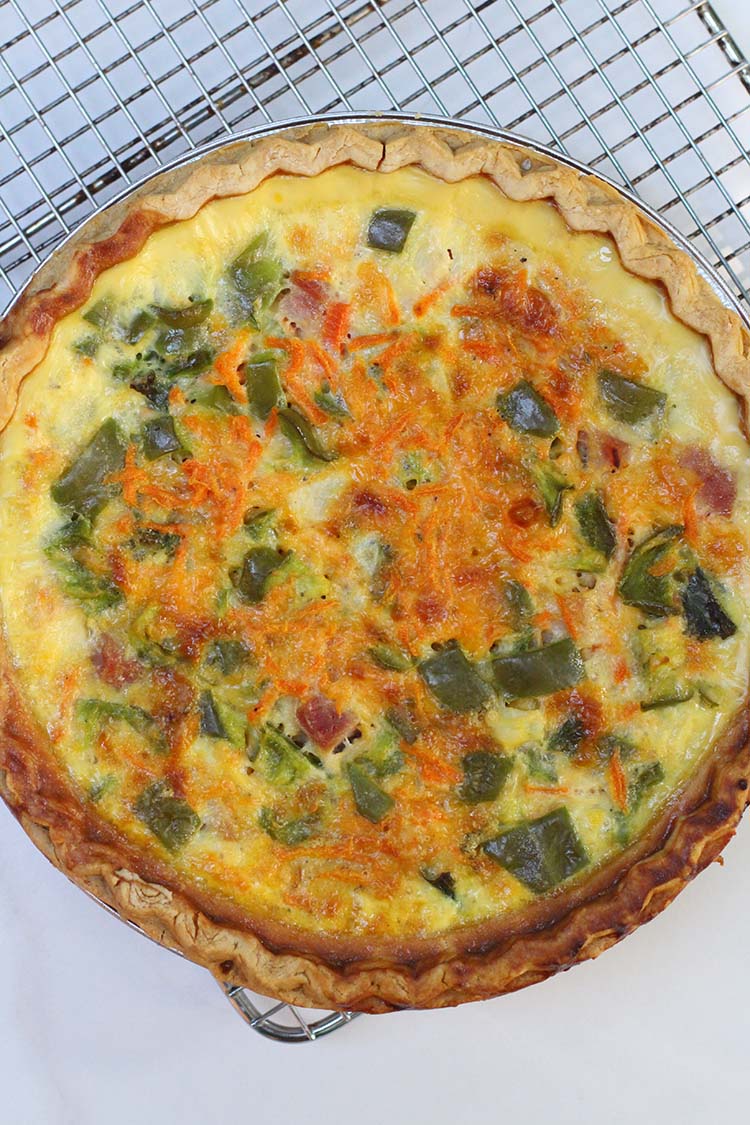 Thoughts or questions?  Please leave a comment below.  I'd love to hear from you.
---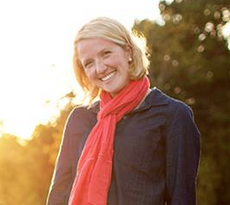 Hi! I'm Kayla. I'm wife to a time traveling superhero (aka an airline pilot) and mom to three amazing, adventuring little girls. I am a coffee loving runner, a wannabe baker, and a passionate maternal health advocate. I am a creative doer, a lover of the great outdoors, and always game for a new adventure. I am passionate about saving time and helping others do the same!  Come and visit me at TimeRedone.