12 Healthy Freezer Meals
with 5-Ingredients (or Less!)
Join our free online cooking class
Are you looking for an EASY way to eat healthier? Do you struggle to find meals your whole family will eat? Are you a visual learner who wants someone to literally show you how it's done?
Join me as I prepare 12 healthy freezer meals that have only five ingredients or less! These easy and healthy meals can be quickly assembled and frozen for months! PLUS, everyone who attends the class will get a copy of my recipes and shopping list for free!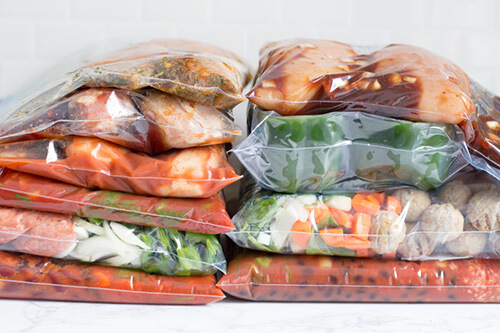 17 Healthy Crockpot Freezer Meal Plans That Will Change Your Life
Do you want to eat healthy without all the fuss?  Stock your freezer with crockpot…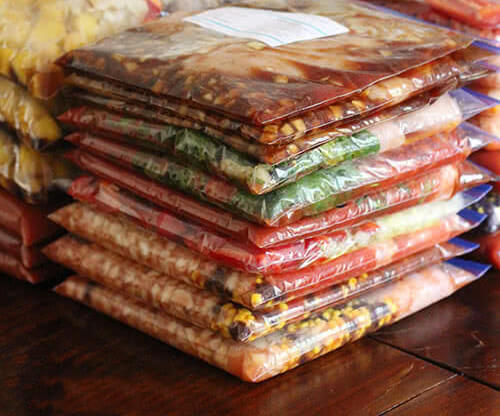 Healthy Crockpot Freezer Meals from Costco – 30 Meals in 3 Hours
I set a new freezer cooking record last week. I made 30 meals in 3…
Reusable Gallon Freezer Bags (6 Pack)
The perfect reusable bags for our style of freezer meals!
Each purchase includes 6 bags that are 1 gallon each
All bags are clear with a white seal
Bags are made from food-safe, high quality PEVA material
Hand wash only in hot, soapy water and air dry
Special features: leak-resistant and freezer-safe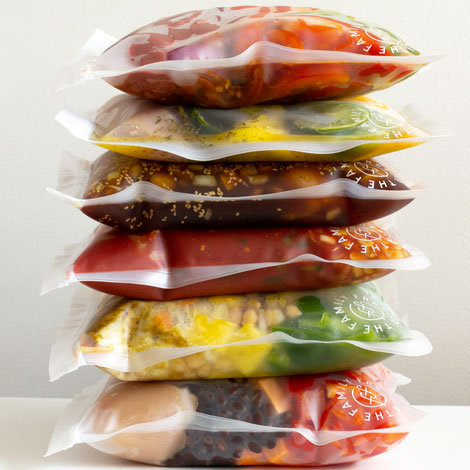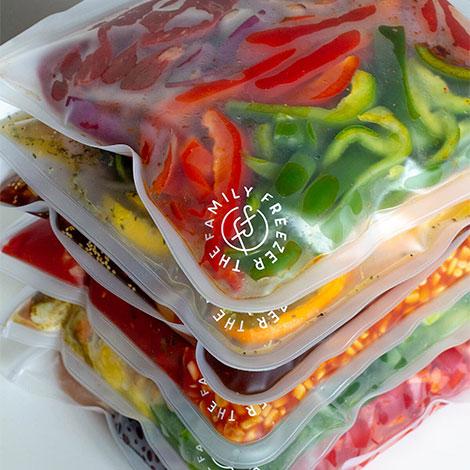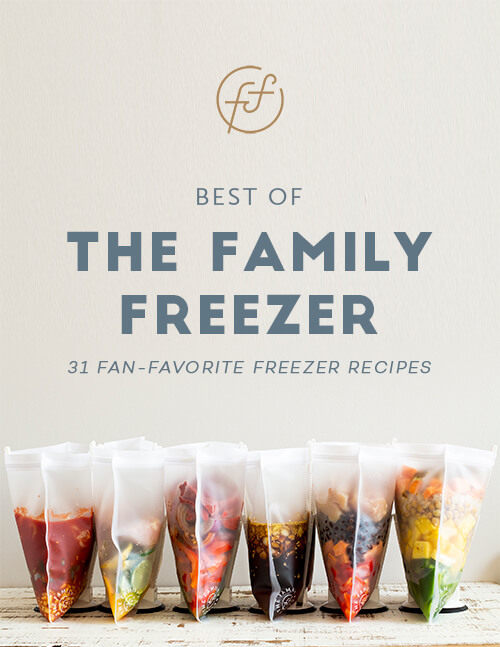 Join Our Newsletter and Get Your Free eCookbook.
Sign up for our newsletter and get recipes, prep session, and freebies sent to your inbox. We'll even send you a free eCookbook with 31 fan favorite recipes when you sign up!
I'm so excited to share a brand-new freezer cooking class with you! I'm making 12 healthy freezer meals from ingredients…
Read More
Everything you need to plan your next freezer meal prep session in minutes!
What's included in Freezer Meal Pro?
Healthy Freezer Recipes!
Access hundreds of healthy recipes that can be frozen without any cooking ahead of time and frozen for months. 
Shopping List Generator
Add your favorite recipes to a "recipe collection" and generate a shopping list in seconds! It's like magic! 
Recipe Filters
Search by ingredient, diet, cooking method, and more to find your perfect freezer meal recipes. 
User-Friendly Design
Enjoy a simple, beautiful format that is easy to use. 
Printable Labels
Print labels for each meal that you can attach to your bags with clear shipping tape. 
And More …!
Download 11 best-selling cookbook eBooks, printable meal plans, a freezer meal inventory worksheet, and more!