Oh my gosh, I have so many exciting things to tell you:
I bought a DSLR camera and lens.
I bought these amazing baggy clips to use when I'm making freezer meals. (affiliate link)
I made eight crockpot freezer meals from Whole Foods.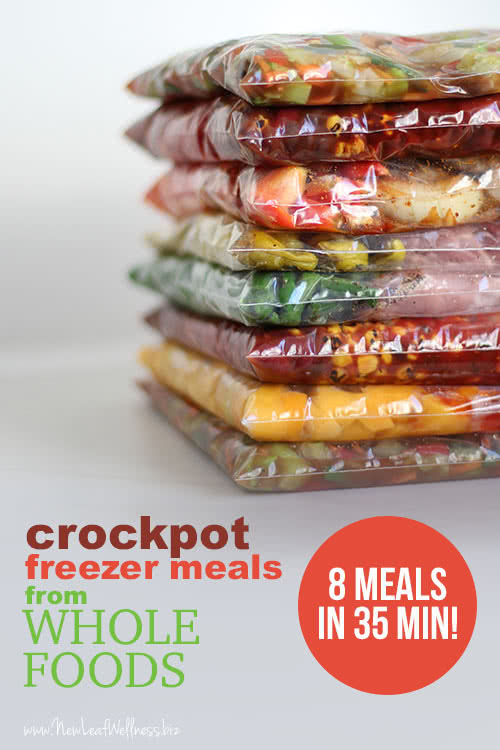 Ever since I made a bunch of crockpot freezer meals from Costco, I've been dying to try making them from Whole Foods.  I don't shop there regularly, so I asked my friend Heather (who goes often) what I should buy.  She said she knows everything sold at Whole Foods is quality stuff so she buys whatever meat and produce are on sale and often buys their organic generic products called "365."
When I went to Whole Foods, I followed her advice and bought chicken breasts and pork sirloins (because both looked awesome and cost less than $5 per pound) and red peppers (because they were on sale).  I also found a lot of inspiration in the freezer aisle where the 365 organic veggies were only $2-3 per bag.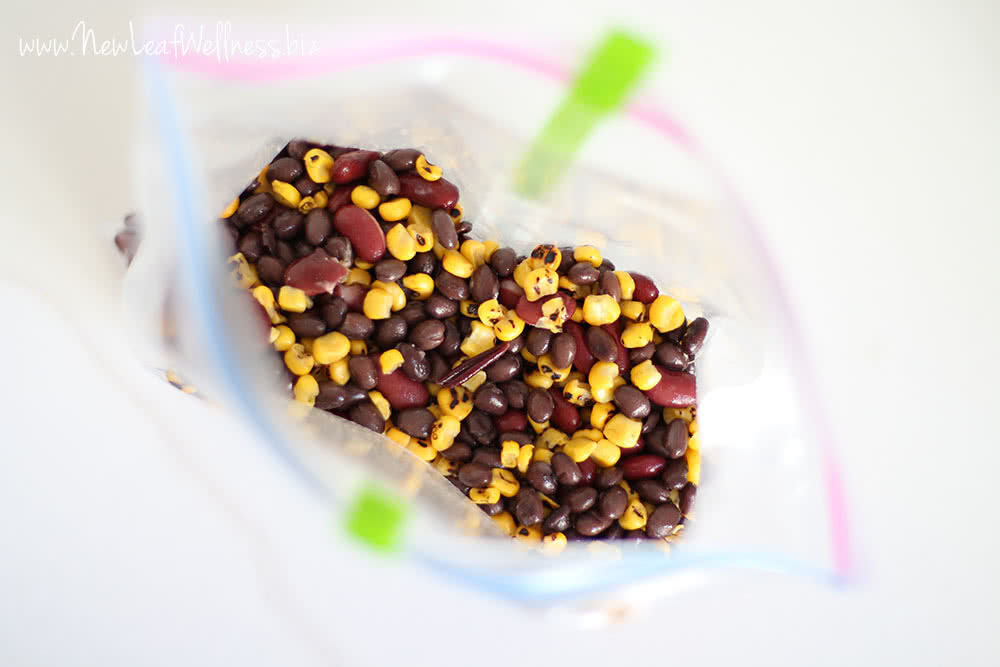 I ended up making these eight crockpot freezer meals:
Two freezer bags of chicken teriyaki
Two freezer bags of chicken chili
Honey dijon pork and green beans
Hot pepper pork and butternut squash
Pepperoncini shredded beef (based on a recipe in my 15-Min Freezer Recipes cookbook and shared for free below)
The beef roasts for the last two meals weren't on sale, but their price was comparable to what I pay at my regular grocery store and my husband said he was hungry for those recipes.  I ended up spending a total of $92 and I think that's pretty darn good for eight dinners, especially since they include so many organic ingredients and vegetables.
And can we talk about those baggie clips?!?  There's been quite a few times when I was making freezer meals and ended up spilling the contents on the floor.  I wanted to invent a solution myself, but then I found these Jokari baggy clips on Amazon. They even store flat in your kitchen drawer.  I'm hooked and can't wait to buy more.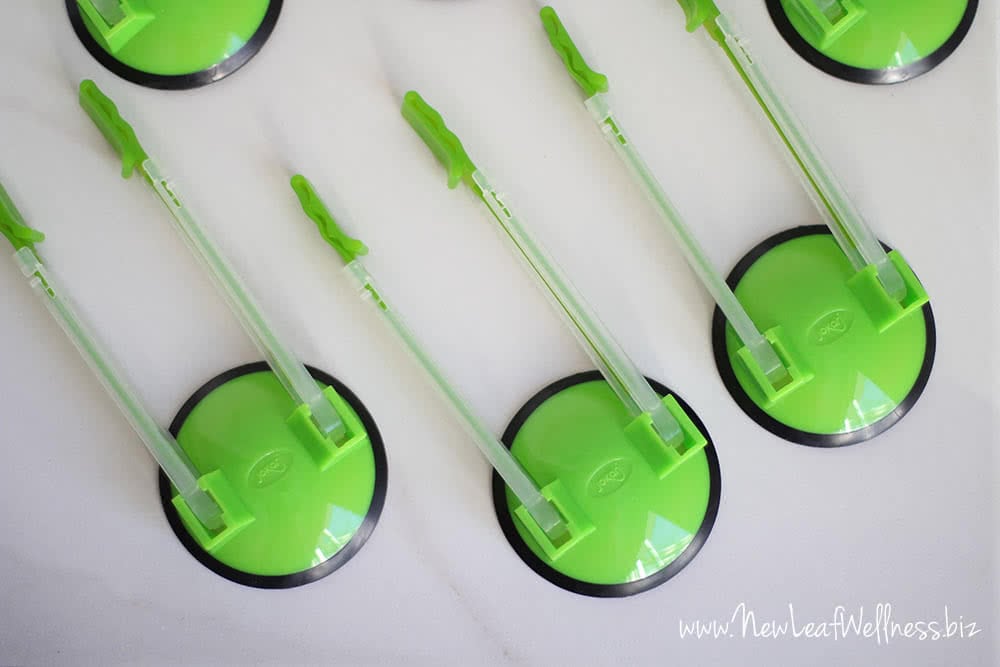 All of my crockpot freezer meals were super easy to make.  I added the ingredients to freezer bags, squeezed out the air, and stacked them in my freezer.  The whole process only took me 35 minutes (including clean-up).  That's pretty amazing for eight dinners, isn't it?  Now I don't have to worry about dinner on eight busy weeknights.
We already ate the pepperonicini shredded beef and beef fajitas (delicious!), and we're going to eat some of the chicken chili, chicken teriyaki, and honey dijon pork this week.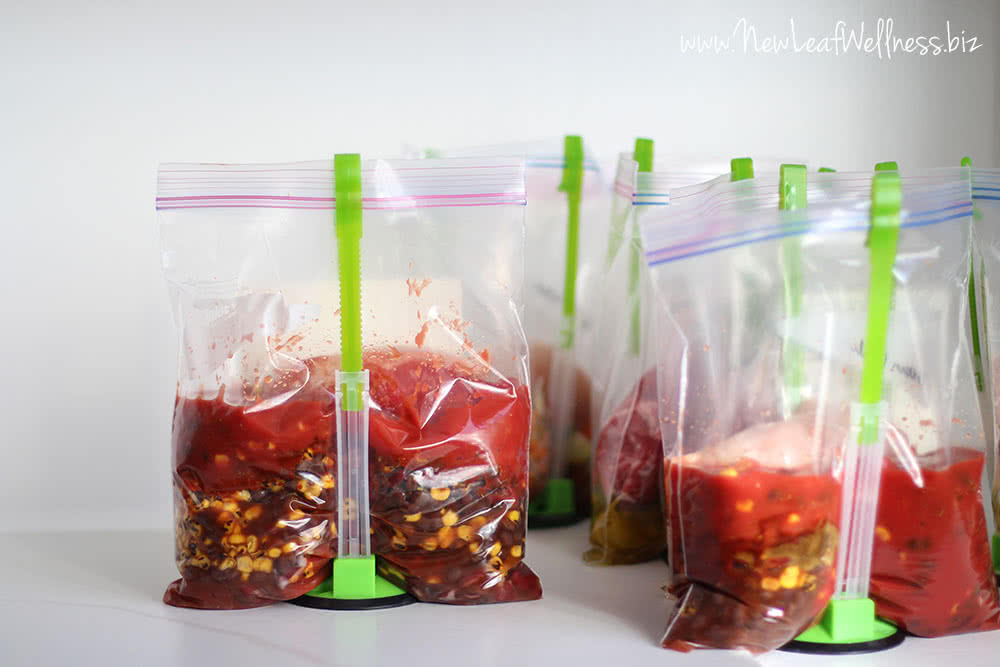 I serve my freezer meals with simple side dishes like microwave organic quinoa and brown rice (from Costco) and side salads.  It's really such an easy way to eat healthy.
If you have any questions, please leave a comment below and I'll respond as soon as I can.  My freezer cookbooks also include a ton of recipes and tips.