I've become a bit of an expert at making salads in mason jars.  I make them for my husband for lunch and even eat them at home myself.  After prepping a few for my parents too, I knew I needed to share all of the details in a blog post.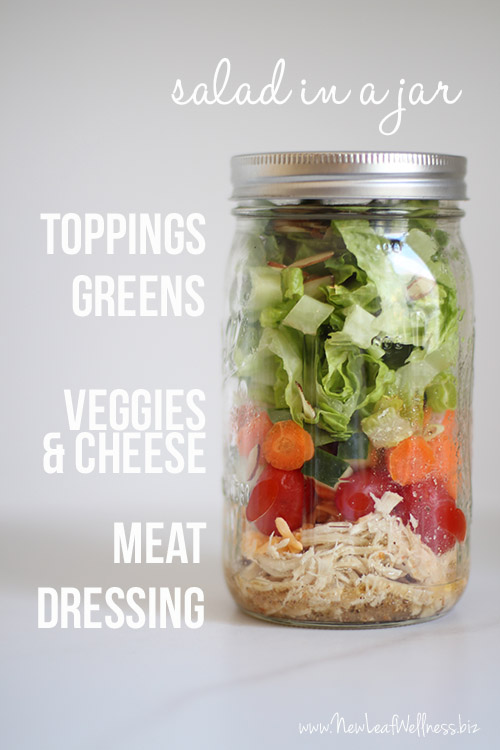 I started making these "salads in a jar" as an easy and healthy lunch for the husband to eat at work.  They can be assembled ahead of time and stored in the refrigerator for up to a week, so he can grab one and go in the morning.
When we have extras, I eat them for lunch too.  I eat lunch at home with my daughters and don't normally make a salad for myself, but it's hard to resist an already-assembled one.
These salads in a jar are so easy to make too.  Simply layer the ingredients with the heaviest ones at the bottom (close to the salad dressing) and work your way up to the top.  The ingredients don't get soggy at all and taste just as good as freshly made salads.  YUM.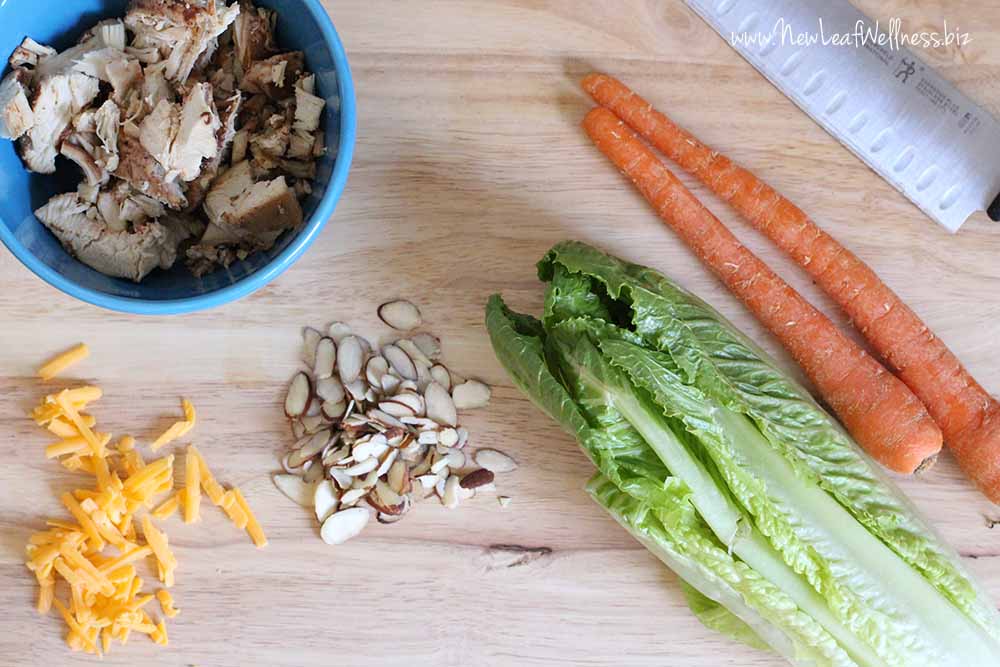 Salad in a Jar
Yields: Five 32oz mason jar salads
Ingredients For All Five Jars
1-1.25 cups of salad dressing (we like ranch or Italian)
1 pound of meat (I alternate between using the meat from a store-bought rotisserie chicken, a whole chicken cooked in my crockpot, and leftover shredded chicken or ground taco meat from dinner)
3 cups of hard veggies (such as diced carrots, grape tomatoes, corn, peas, or black beans)
2/3 cup of shredded cheese (we like cheddar)
1 cup of soft veggies (such as cucumbers or cooked broccoli)
Greens (I mix a head of iceberg lettuce with baby spinach or use a 3-pack of romaine hearts)
1/3-1/2 cup of crunchy toppings (we like sliced almonds)
Directions
Fill your five jars in an assembly line, splitting the ingredients evenly between them.
Layer each jar starting with the ingredients at the top of the list and working your way down the list until each jar is full.  Don't be afraid to stuff a ton of greens inside because the ingredients in the jars will settle.
Add the lids to the jars and store in the refrigerator up to a week.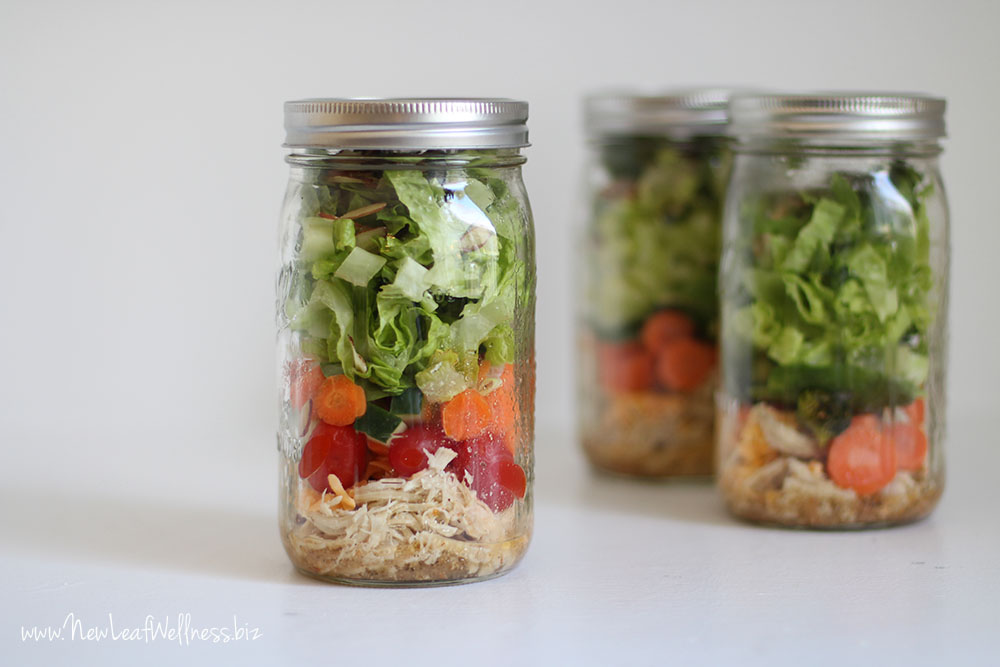 My husband shakes up his jar and eats the salad out of it with a fork, but I dump mine onto a plate.  To each their own, I guess!

Thoughts or questions? Please leave a comment below. I'd love to hear from you.