I'm so excited to share these six new freezer meals with you. I did all of the shopping at Aldi and based the recipes on great sales and organic produce. YUM. Here's my grocery list and recipes so you can do the same, regardless of whether you live close to Aldi or not.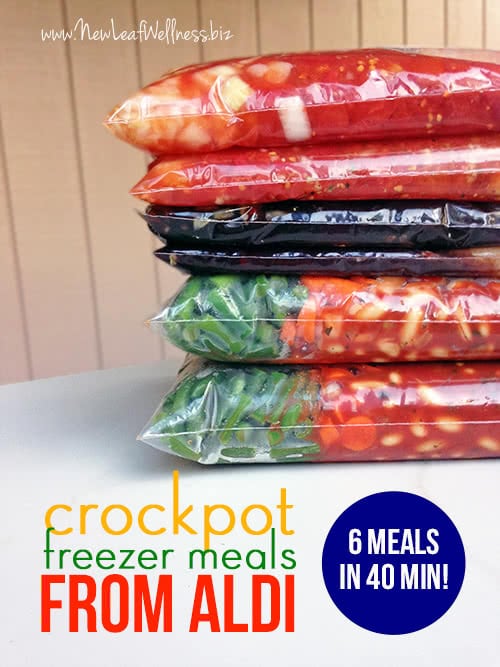 If you read my previous posts on crockpot freezer meals and make ahead meals, then you know that I am very organized and always go to the grocery store with meals planned and a grocery list in hand. Last week, I mixed things up a bit. I went to Aldi and looked for inspiration in their organic foods and good deals.
I focused on Aldi's meat and produce sections and found these gems: Organic frozen green beans, organic baby carrots, canned organic diced tomatoes, organic tomato basil pasta sauce, cartons of organic free range chicken broth, cheap ground beef, and deeply-discounted chicken breasts.
Based on those ingredients from Aldi, I decided to make these six crockpot freezer meals…
Overall, I spent $44.42 on my groceries. I had some of the sauces and spices on-hand and bought everything else at Aldi. All of the recipes are very simple, so you can make them even if you don't shop at Aldi or use organic ingredients.
I froze all of my meals raw, so they were very easy and quick to make.
If you're new to freezer cooking, here are some of the benefits…
You can take advantage of sales and stock your freezer.
You'll have homemade meals ready for busy weeknights.
When you freeze the ingredients raw, they won't taste like leftovers at all. Wahoo!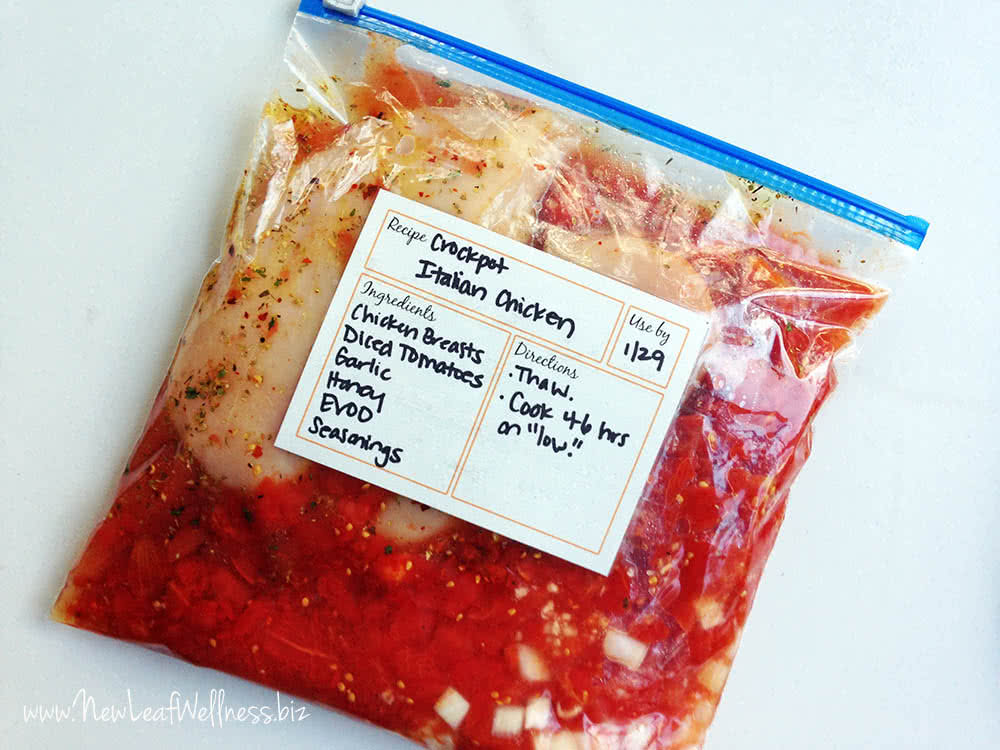 Here's how the process works…
Print your recipes.
Label your freezer bags. (I use these simple printable labels.)
Prep all the vegetables.
Open all the cans.
Fill the bags in an assembly line. (I prefer these freezer bags. <affiliate link>) Add the meat to the bag last so it's the first ingredient poured into the crockpot.
Remove as much air as possible, seal, and freeze.
Most freezer meals will last in a standard freezer up to three months. When ready to eat, thaw overnight in the refrigerator, cook in your crockpot, and enjoy!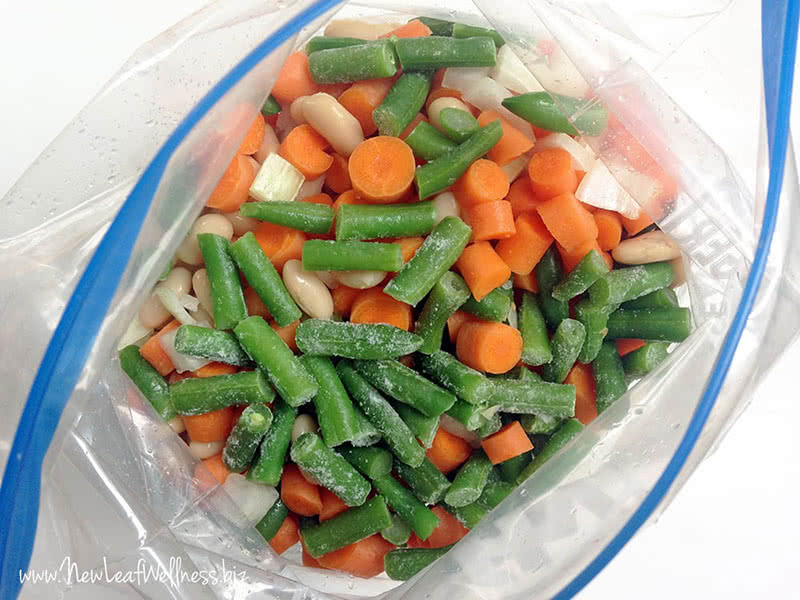 If you're looking for more freezer meal ideas, here are some of our favorites…
My No Cook Freezer Meals cookbook also walks you through the process step-by-step and gives specific strategies for fitting freezer cooking into a busy life.
Thoughts or questions? Leave a comment below! I'd love to hear from you!