I'm so excited to teach another class about freezer cooking! This time, I'll be making 10 freezer-to-grill chicken packs in 30 minutes and everyone who attends will receive my recipes, shopping list, and freezer meal labels for free!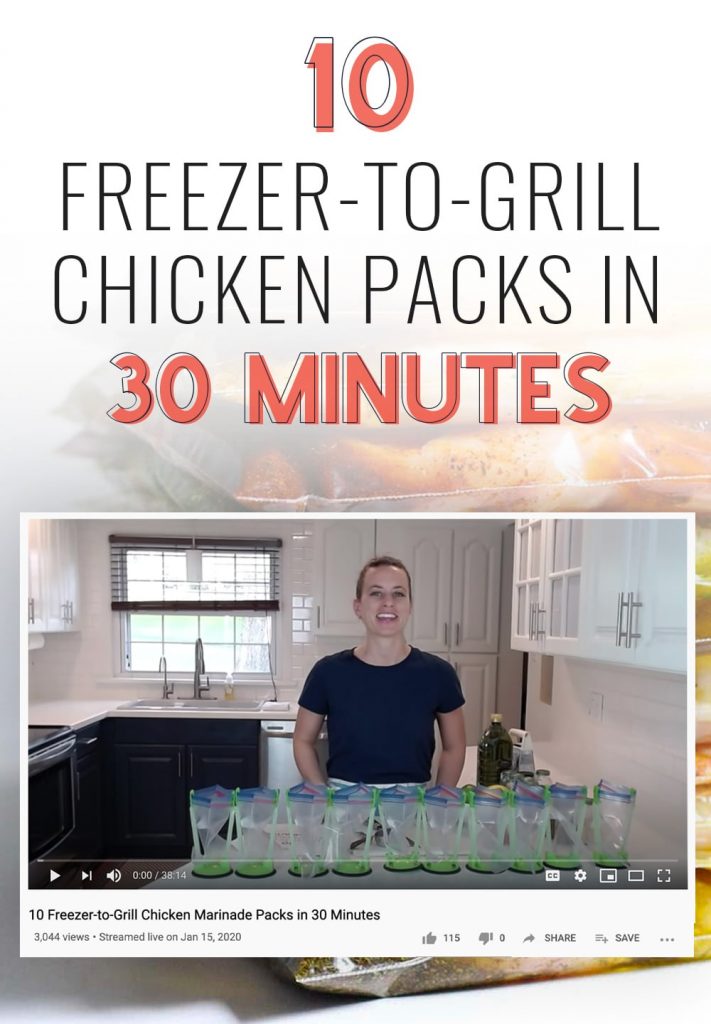 It's going to be so fun. I even watched old Rachel Ray episodes on YouTube to prepare.
⠀⠀⠀⠀⠀⠀⠀⠀⠀
Do you need a shortcut for making healthy dinners?
⠀⠀⠀⠀⠀⠀⠀⠀⠀
Do you want to learn more about my easy method of freezer cooking?
⠀⠀⠀⠀⠀⠀⠀⠀⠀
Are you a visual person who wants to see how it's done?⠀
CLICK HERE TO SIGN UP FOR THE CLASS!
Here's what I'm making:
Lemon Garlic Chicken
Lemon Pepper Chicken
Chili Lime Chicken
Spicy Garlic Lime Chicken
Basic BBQ Chicken
Mild Cajun Chicken
Southwestern Chicken
Mediterranean Chicken
Ginger Garlic Chicken
Italian Chicken
Want to know more?
I made all of them in 30 minutes (less than 3 min/meal!)
I bought the ingredients for $36 ($3.60/meal with 6 servings)
They're healthy and delicious! ⠀⠀⠀⠀⠀⠀⠀⠀⠀
Sound good? CLICK HERE to sign up and I'll see you there!