Gosh, I love a good crockpot soup this time of year.  They're warm, hearty meals that only take a few minutes to make.  Such an easy way to eat extra vegetables, too!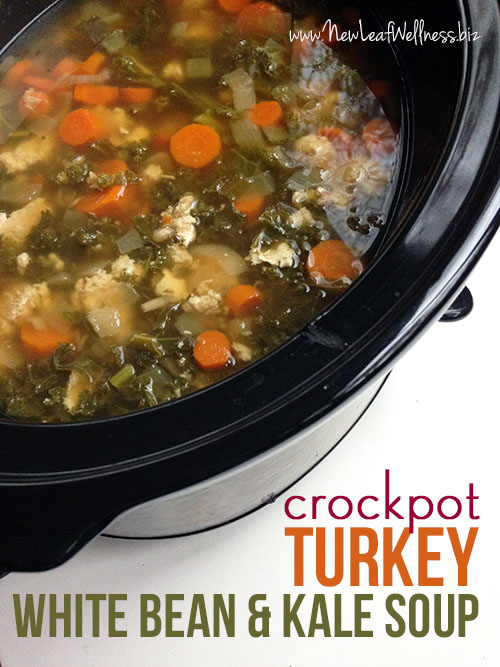 Here are some of my family's favorite crockpot soup recipes:
Today, I'm adding another delicious soup to our rotation: Crockpot Turkey, White Bean, and Kale Soup.  YUM.
Last week I prepped six make ahead freezer meals in 50 minutes, and this crockpot turkey, white bean, and kale soup was one of them.  After watching my baby inhale a bowl, I decided it need a post of it's very own with instructions for making it fresh or frozen.  Enjoy!
Crockpot Turkey White Bean and Kale Soup
Yields: Six servings of soup
Ingredients
1 small onion, diced
1 pound carrots, peeled and cut into bite-sized pieces
1/2 bunch of kale, washed and sliced
1 can cannellini beans (white kidney beans), washed and drained
1 Italian salad dressing pouch (affiliate link) or 2 tablespoons homemade dry mix (2 tablespoons of Italian seasonings is a great shortcut)
1 pound ground turkey
8 cups chicken broth
Directions
Combine all ingredients in crockpot and cook on "low" setting for 8 hours, or until carrots are soft.
To Freeze
Combine all ingredients (except chicken broth) in a gallon-sized plastic freezer bag.  (I always use these freezer bags. <affilliate link>)  Add the ground turkey to the bag last so it's the first ingredient poured into your crockpot.  Remove as much air from the bag as possible, seal, and lay flat in your freezer.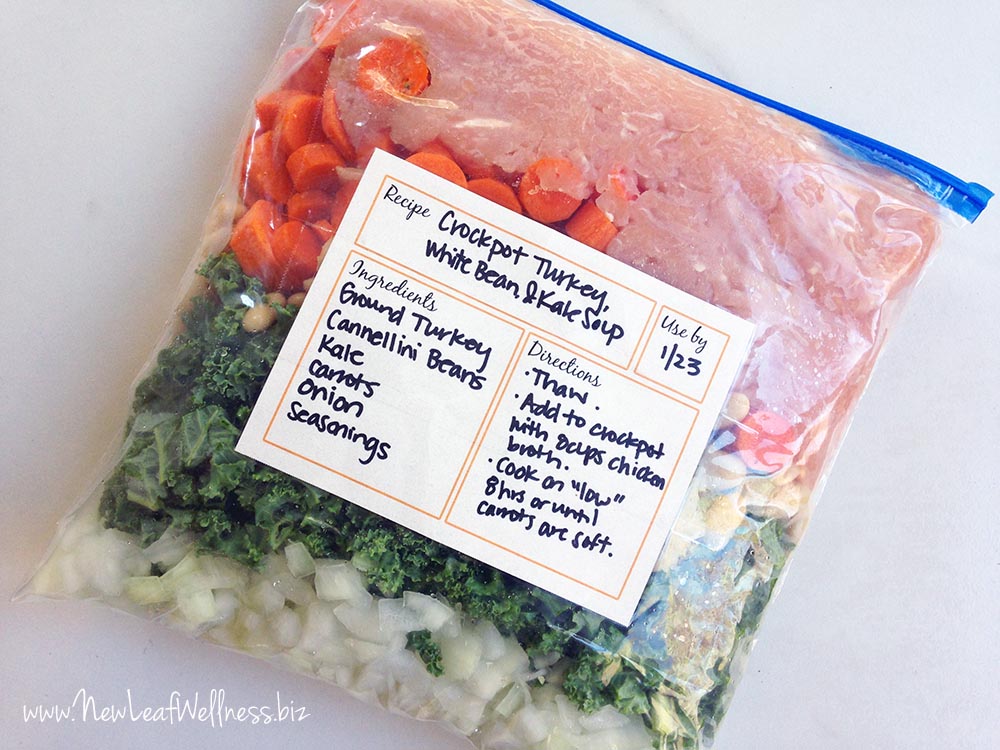 Thaw before cooking and add to your crockpot with chicken broth.  Cook on "low" setting for 8 hours, or until carrots are soft.  Serve with baked garlic bread or crusty Fresh bread, and Enjoy!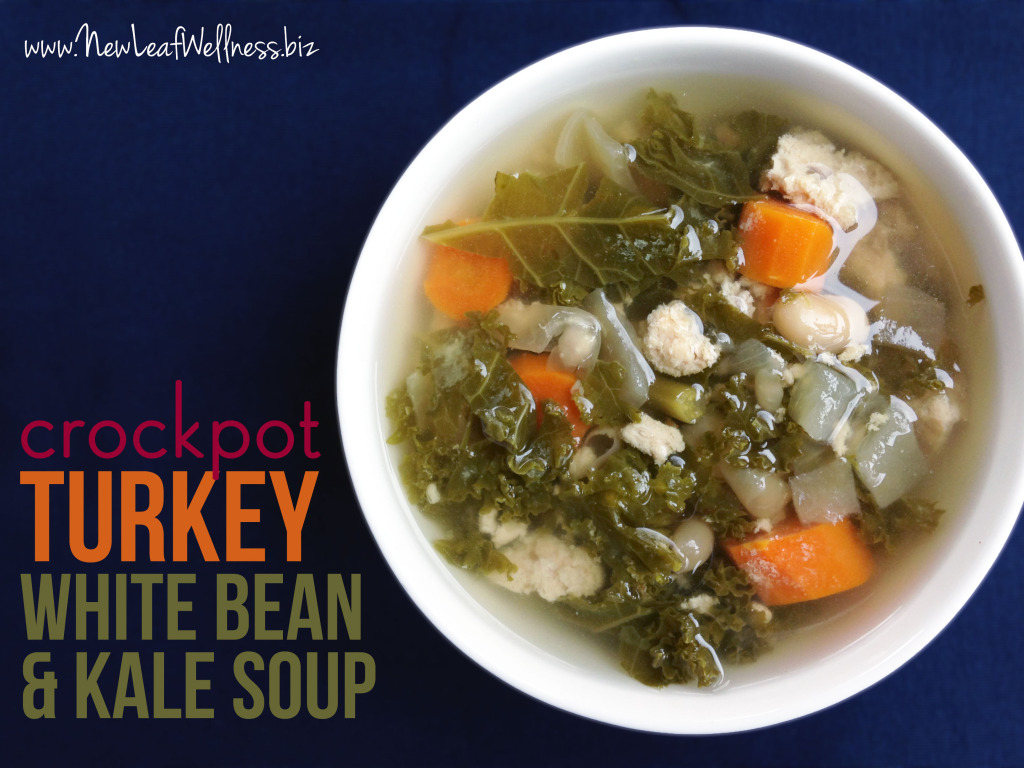 ---
PS If you're looking for more simple soups to freeze, check out how I made six crockpot soups for my freezer in an hour.