Are you trying to lose weight this year?  Stock your freezer with crockpot freezer meals!  Here are 31 healthy crockpot recipes that I tried myself (grocery list included!).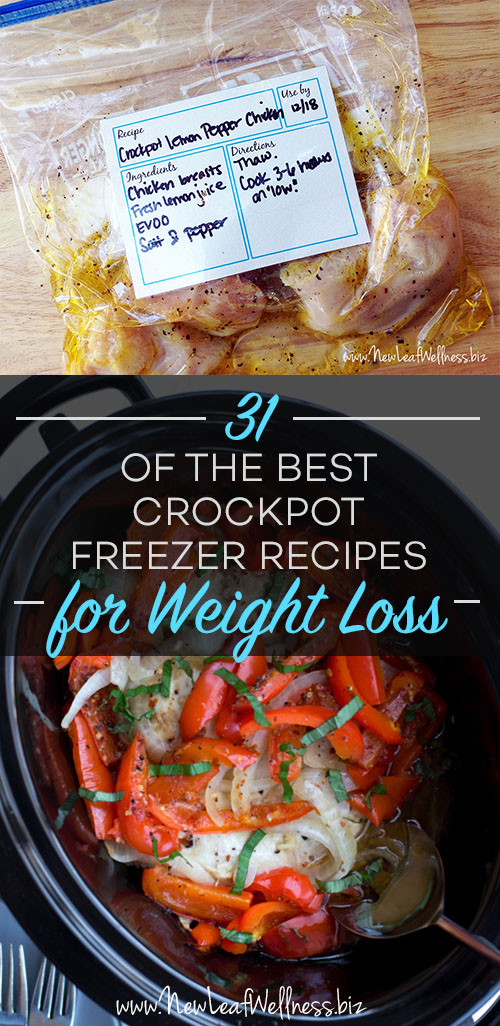 I've made thousands of crockpot freezer meals myself over the past five years, and they really do help us eat healthy.  I can spend an hour assembling meals over the weekend and then simply add them to the crockpot during the week.  So easy.
For this list, I looked for easy and healthy crockpot recipes that…
Are made with broth or another low calorie liquid that will fill you up
Include protein and healthy fats to help you stay full longer
Taste absolutely delicious!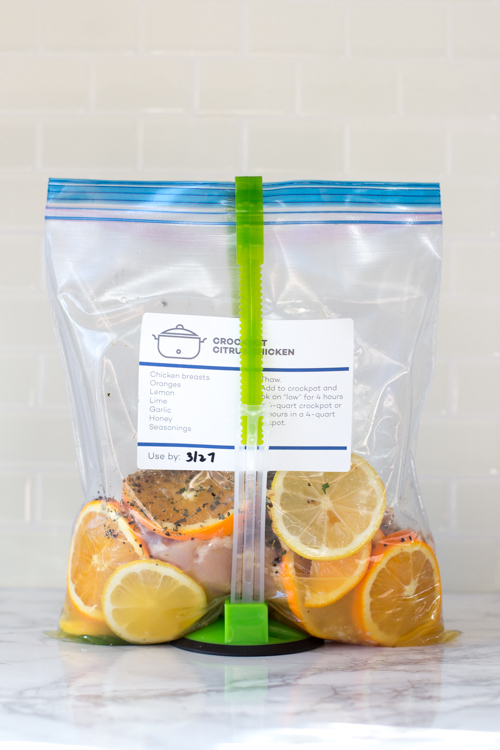 The best part is that these crockpot recipes can be frozen without any cooking ahead of time.  Simply combine the meats, veggies, sauces, and spices and freeze for up to three months.  When you're ready to eat, thaw overnight in the fridge or in the morning in water and dump into the crockpot – dinner is done!
I've tried all of these recipes and they're absolutely delicious, nutritious, and budget-friendly.  I think your whole family will like them, even if they're not trying to watch what they eat.  Enjoy, Friends!
31 of the Best Crockpot Freezer Recipes for Weight Loss
If you're motivated to prep and freeze all 31 at once, I typed up exactly how I assemble and cook each meal into a printable pdf (I even included a full grocery list!):
CLICK HERE FOR THE FREE PRINTABLE RECIPES AND GROCERY LIST. NO STRINGS ATTACHED.
Thoughts or questions?  Please leave a comment below and I'll respond as soon as I can.  XO, Kelly