This crockpot white wine chicken with artichokes is a fresh, flavorful, and light dish.   It's super easy to make in the crockpot, but it tastes like a "fancy" meal that requires more effort.  You definitely need to serve this chicken to friends and family this summer.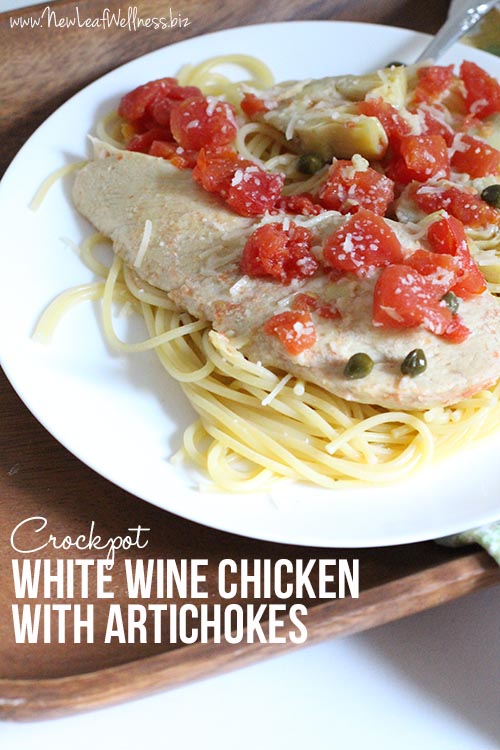 Contributing post from Jill @ The Galactagoddess
When making a meal for an special occasion, I used to think about ingredients that we don't eat on a regular basis, like seafood or duck. Not anymore! This insanely simple recipe turns go-to chicken into a fancy restaurant-like meal.
Seriously, I made this crockpot white wine chicken with artichokes last week and I'm pretty sure that my husband (who is also an exceptional cook) has already asked me to make it again three times! So, schedule a date-night in, invite your friends over for a dinner party or just make an amazing meal for your family (both of our little guys ate it right up!).
This light dish is perfect for a summer evening!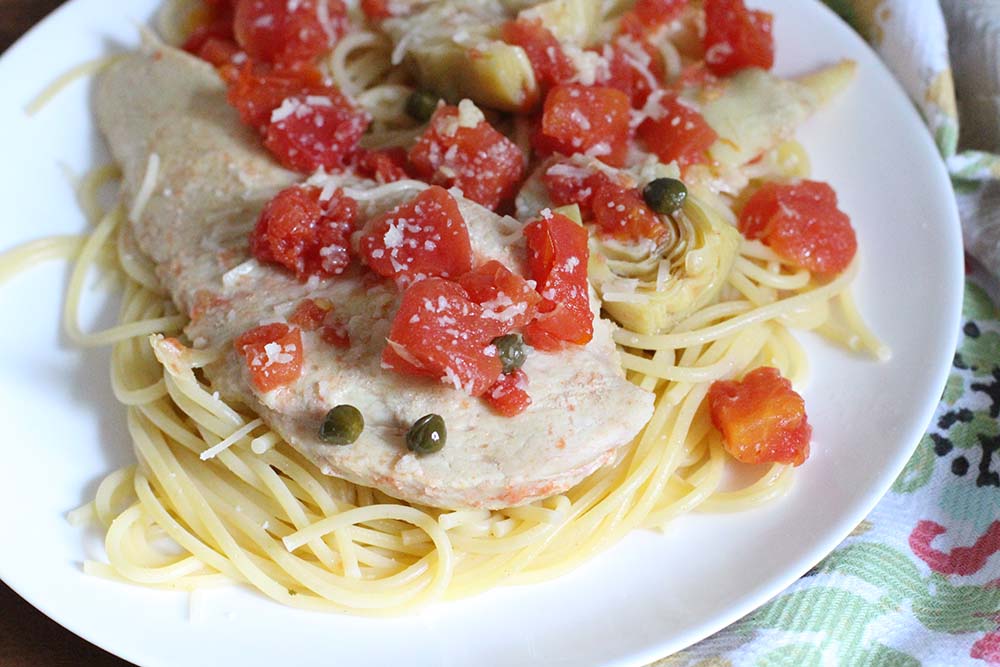 Crockpot White Wine Chicken with Artichokes
Yields: 6 servings
Ingredients
2 pounds boneless skinless chicken breasts, tenderized*
1 can of artichokes (14oz), quartered and drained
1 can of diced tomatoes (14.5oz), undrained
Juice of 1 lemon
1/2 cup dry white wine
3-4 cloves of garlic, sliced or minced
1/4 cup butter
1 tablespoon capers (optional)
1 tablespoon corn starch
*I recommend tenderizing the chicken for this dish. To do so, simply place the chicken on a cutting board, cover with plastic wrap and use a mallet-type meat tenderizer to pound the chicken out. There are a lot of delicate ingredients in this recipe that really shine through with a thinner cut of meat. It also pares down your cooking time!
Directions
Tenderize chicken
Place all ingredients EXCEPT for corn starch in crockpot.
Cook on "low" setting for 4-6 hours, or until chicken is cooked through.
Add corn starch and cook on "low" for additional 30 minutes or until sauce is desired thickness.
Serve over a bed of sautéed spinach, angel hair pasta, or both!
To Freeze
Label your freezer bag. Add all ingredients EXCEPT for corn starch to bag. Remove as much air as possible, seal and lay flat in your freezer for up to three months. When ready to cook, thaw, pour the contents of freezer bag into crockpot and cook on "low" setting for 4-6 hours. Stir corn starch into mixture and cook an additional 1/2 hour on "low" setting.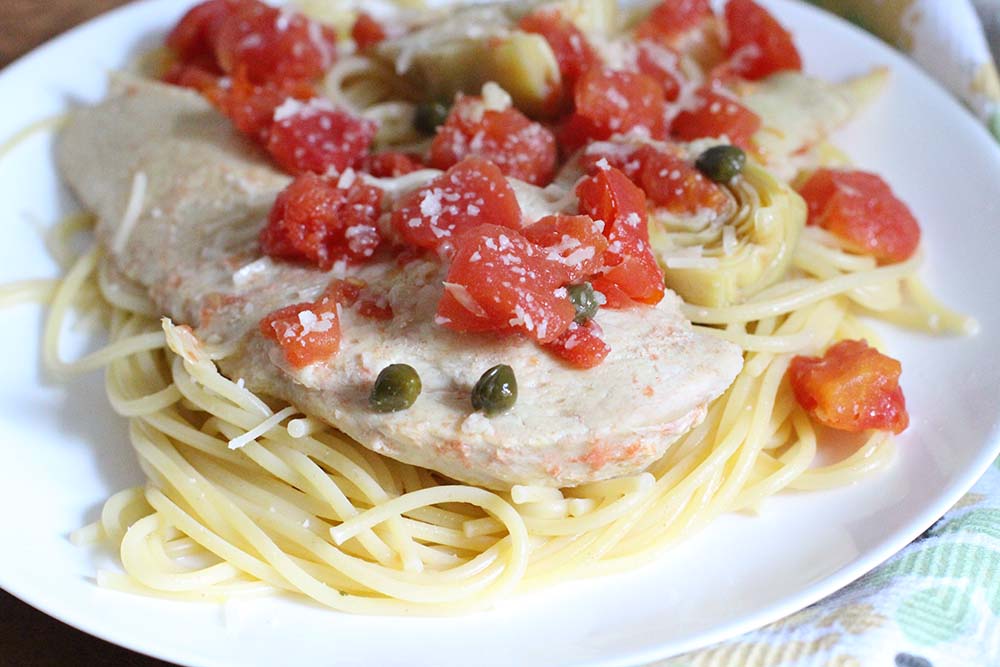 Thoughts or questions? Please leave a comment below. I'd love to hear from you.
---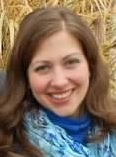 Jill Petrush Rogers is a full-time working Mama to two very active little boys. After becoming a Mama, she realized that her mission is to help others meet and/or exceed their own personal breastfeeding goals.  And so, she became a Certified Lactation Counselor.  You can follow Jill's personal journey on her blog The Galactagoddess and on Facebook.