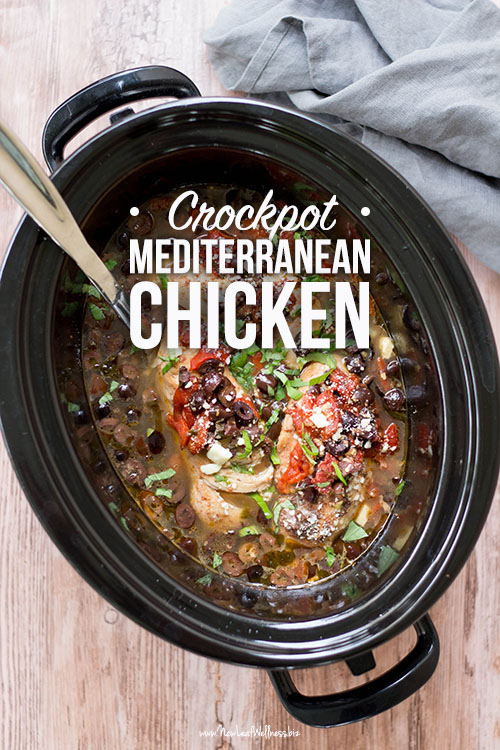 The first time I made this meal, our now 6 year old came into the kitchen and said "I want that!" I was in the middle of a freezer prep session, so I teased him that he couldn't eat it right that second because it wasn't cooked. Often, my kids forget about these simple encounters that happen throughout the day. Not this time! He continued to ask each day, "When are we having that for dinner?" until it was finally time to take it out of the freezer.
It did not disappoint. Our little family of four, my husband, myself and our two small boys, finished the entire crockpot. Yep, you read that right…all six servings! Anyone with kids knows that that is quite the accomplishment. Plus, the ingredients in this dish are incredibly healthy, so I didn't feel a bit bad about it.
I've made this meal several times since then and it remains a favorite in our house. My parents keep asking me when I'm going to make it for them, but the truth of the matter is that I'll have to double the recipe!
Crockpot Mediterranean Chicken
Yields: 6 servings
Ingredients
2 pounds boneless skinless chicken breasts
15oz can diced tomatoes, undrained
12oz jar roasted red peppers, drained and diced
10.2oz jar pitted kalamata olives, drained and chopped
4oz feta cheese crumbles
3 cloves garlic, minced
1/4 cup fresh basil leaves, chopped
2 tablespoons balsamic vinegar
1/4 teaspoon crushed red pepper flakes
Directions
Combine all ingredients in crockpot.
Cook on "low" setting for 6-8 hours or until chicken is cooked through.
To Freeze and Cook Later
Label your freezer bag with the name of the recipe, cooking instructions, and use-by date (three months from when you prepped the meal). Add all ingredients to your bag. Remove as much air as possible, seal, and freeze for up to three months.  When ready to cook, thaw in refrigerator overnight or in morning in water and and then follow cooking instructions above.
Serve with couscous and a fresh garden salad.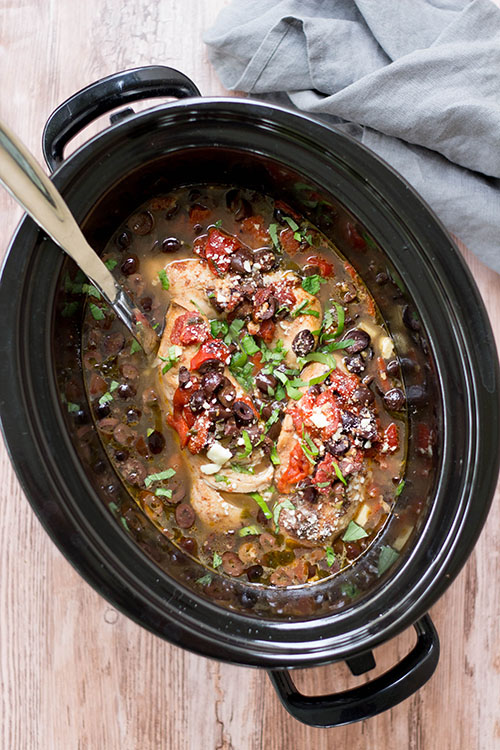 ---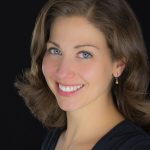 Jill Petrush Rogers is an artist and former bookbuyer/seller. Jill recently moved back to her hometown of Pittsburgh, PA with her husband, Tom, and their two energy-filled boys. Jill loves to channel her creativity by coming up with recipes as a contributing writer for New Leaf Wellness.