This slow cooker coconut chickpea curry recipe is a delicious twist on my favorite chicken curry recipe.  It's sweet and spicy and so dang delicious.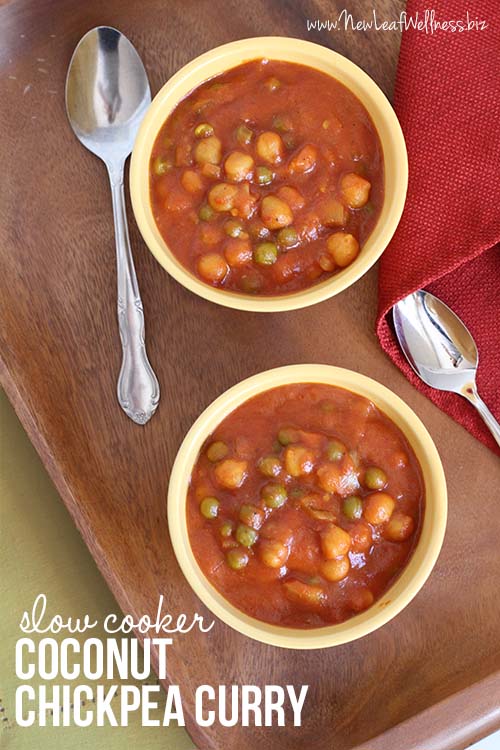 I made this meat-free curry when I prepped and froze five vegetarian meals for my crockpot and it was so yummy that I decided it needed a blog post all of its own.  I don't think I'll ever get sick of the spicy perfection that comes from using store-bought curry powder.  It's so easy and delicious all at once.
Since there's no meat in this dish, it's a very budget-friendly meal. And, the chickpeas are so hearty that we didn't miss the meat at all.  Add some rice or naan on the side and dinner is done.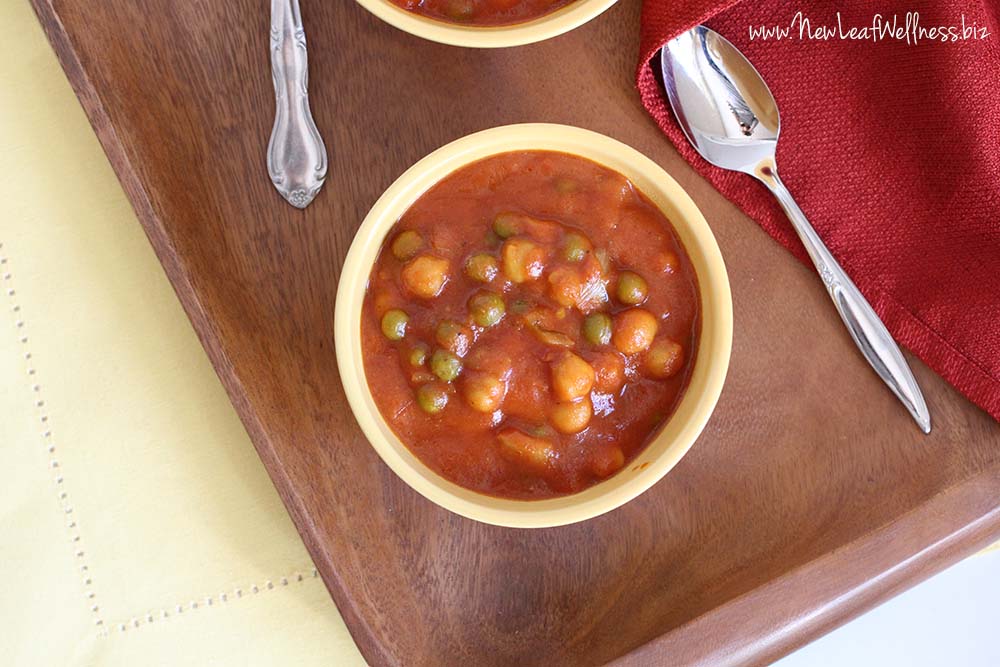 Slow Cooker Coconut Chickpea Curry
Yields: 4 servings
Ingredients
2 cans of chickpeas (15oz each), drained and rinsed
1 small onion, chopped (about one cup)
2 large cloves of garlic, minced
14.5oz can of tomato sauce (about 1 3/4 cup)
6oz can of tomato paste
13.5oz can of coconut milk
2 cups of frozen peas
3 tablespoons honey
 2 tablespoons curry powder
 1 teaspoon salt
 1 teaspoon crushed red pepper
Directions
Add all ingredients to your slow cooker and cook on "low" setting for 8 hours or until onions are soft.
To Freeze
Combine all ingredients in a gallon-sized plastic freezer bag and freeze for up to three months.  When you're ready to eat, thaw overnight in the refrigerator and cook on "low" setting for 8 hours or until onions are soft.