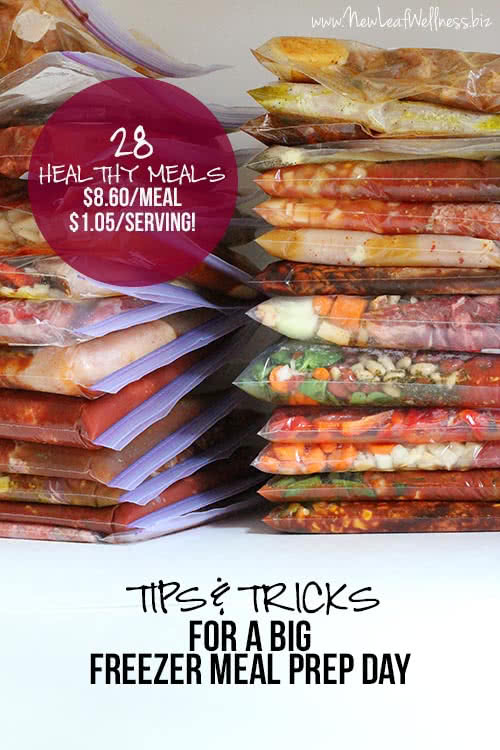 My mom and I got together and made 28 slow cooker freezer meals.  Wahoo!  It took us almost three hours, and our legs were tired, but now we're stocked with healthy meals for the summer.
Here's what we made…
Asian Chicken Lettuce Wraps
BBQ Baby Back Ribs
BBQ Chicken
Chicken Cheesesteaks
Chicken Taco Soup
Chicken Tortilla Soup
Chili-Spiced Beef and Carrots
Classic Pot Roast
Creamy Potato Soup
Garden Vegetable Soup with Ground Turkey
Grandma's Beef stew
Hamburger Potato Soup
Honey Dijon Chicken
Italian-Style Pot Roast
Jalapeno Lime Shredded Pork Tacos
Lemon Pepper Chicken
Mediterranean Shredded Pork Pita Pockets
Minestrone Soup
"Monster" Cheeseburgers
Orange-Ginger Shredded Beef with Soy Glaze
Orange Ginger Chicken
Pulled Pork
Red Pepper Chicken
Shredded Buffalo chicken
Sloppy Joes
Spicy Beef Curry Stew
Super Simple Meatball Veggie Soup
Taco Chili with Cornbread Topping

CLICK HERE TO SEE THE FULL GROCERY LIST
The recipes are from my CROCK'D Slow Cooker Freezer Meals eBook and it was so fun to make them all at once.

If you want to plan your own big freezer meal prep day, here are seven things that I learned from making all these meals:
1. Start with the recipes.
Pick recipes that will set you up for success.  I highly recommend using slow cooker freezer meals or other recipes that don't require any cooking ahead of time.  Our freezer meal prep was so simple because all we had to do was combine the meat, vegetables, sauces, and spices and freeze.
2. Make a grocery list and shop ahead of time.
I used the grocery list from my eBook and shopped at Aldi, Costco, and a local grocery store.  I ended up spending a total of $241, which works out to $8.60 per meal or $1.05 per serving.  Such a great deal!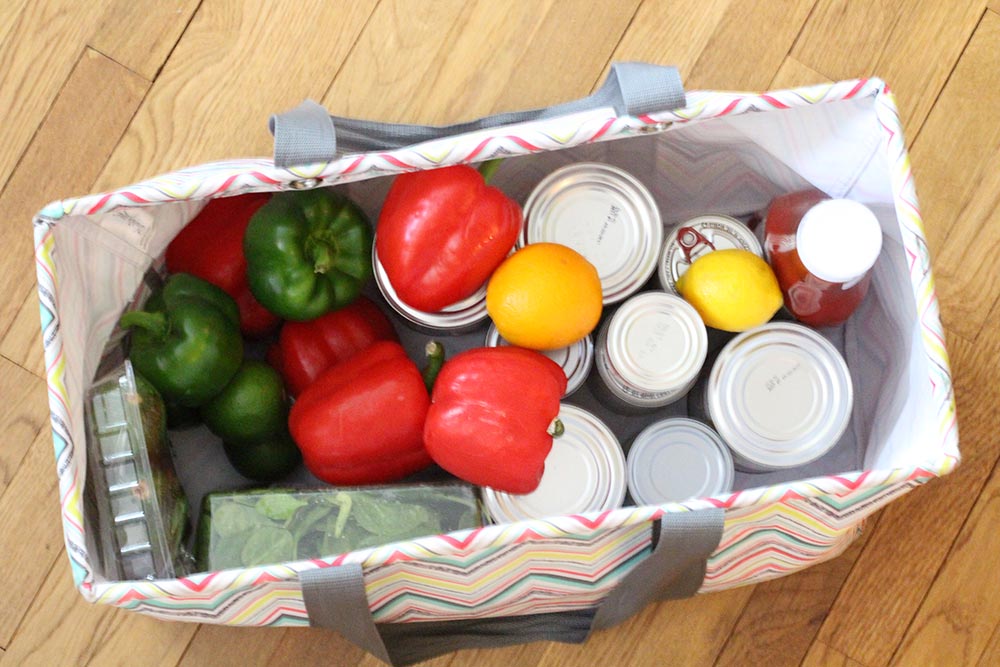 3. Make some room in your refrigerator and freezer.
I stored my freezer meals in the extra refrigerator in our basement.  If you don't have an extra one, just clean out some space in your kitchen refrigerator's freezer.
4. Print your recipes and fill out your freezer meal labels.
It's best to do this the day ahead of time to save time on your prep day.  Label your meals with the following:
The name of the recipe
The "use-by" date (three months from the prep day)
The ingredients inside (optional, but nice if you're going to give some of your freezer meals to someone else)
The cooking instructions, including if you need to thaw before cooking, if anything needs to be added the day of cooking (like chicken broth), and how long the meal needs to cook in the slow cooker
I printed the labels from my eBook on sticker labels and stuck them to the bags.  So easy!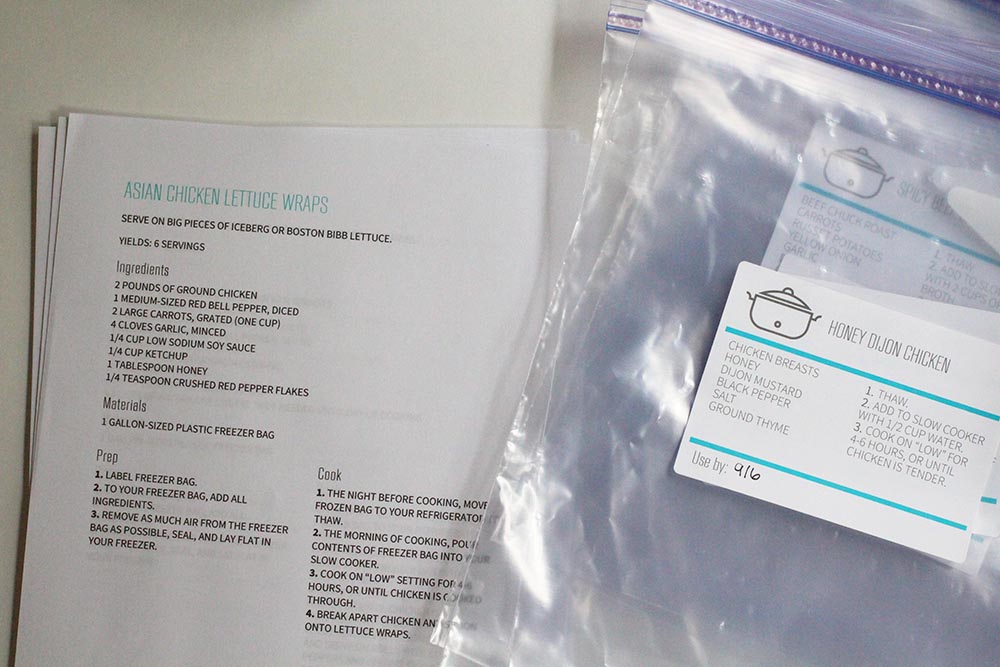 5. Do some prep work ahead of time.
This is optional, but it can save you a lot of time.  I decided to peel and chop my carrots and onions the day ahead of time.  My food chopper made dicing the onions a breeze!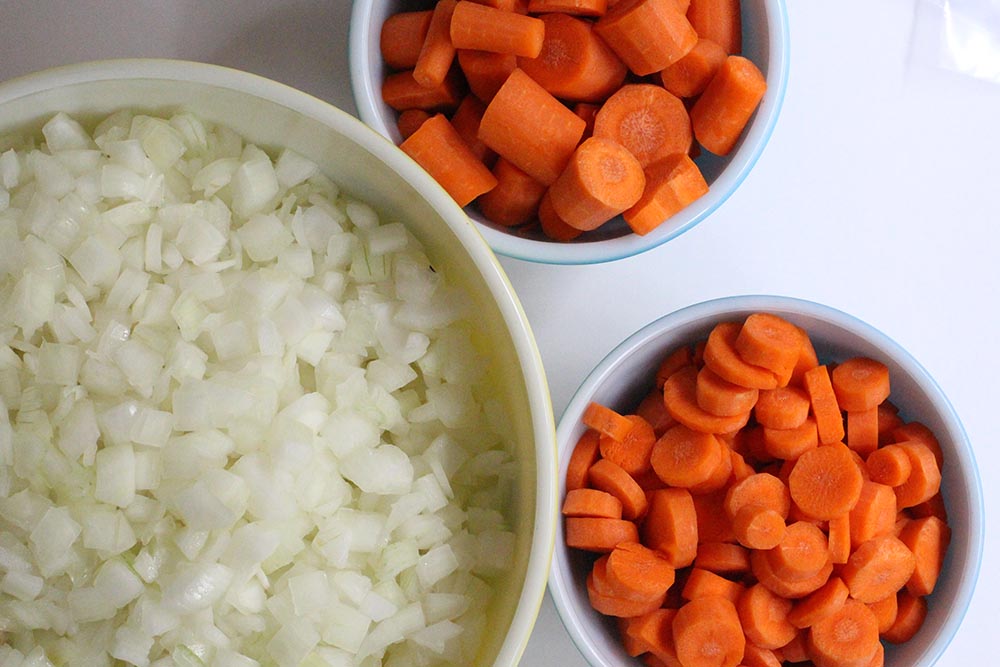 6. Set up your prep stations.
When my mom and I got together we organized the kitchen into four prep "stations":
Fresh veggies and fruits
Spices
Canned goods
Space for both of us to work with cutting boards
We kept the meat in the refrigerator and grabbed it as we needed it.  We put our finished freezer meals in the refrigerator too.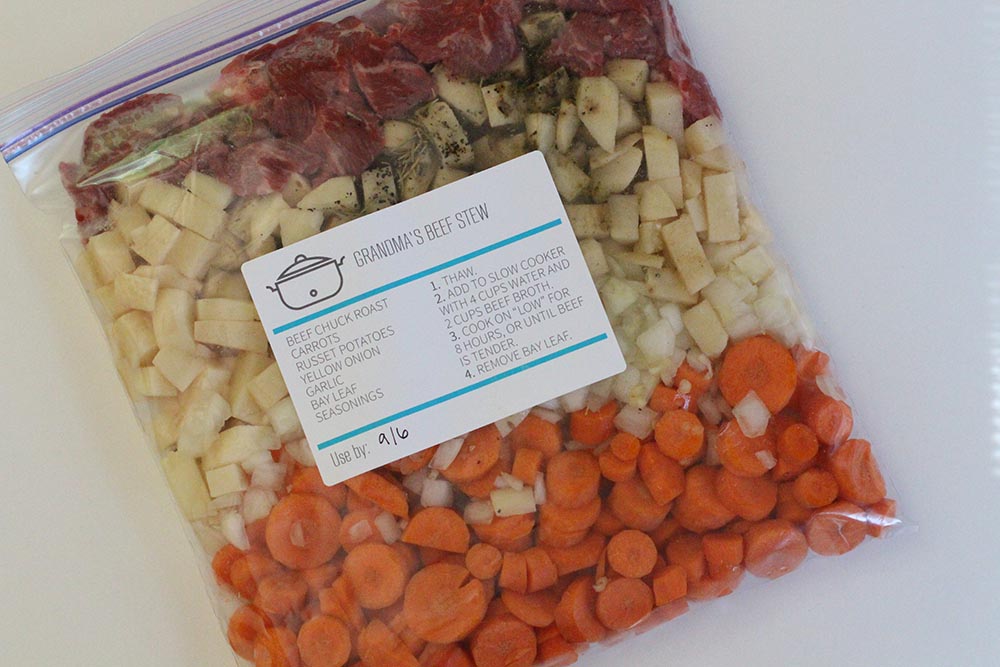 7. Prep your meals!
There's really no right or wrong way to fill your freezer bags.  My mom focused on one recipe at a time while I worked in an assembly line to fill 4-5 bags at a time.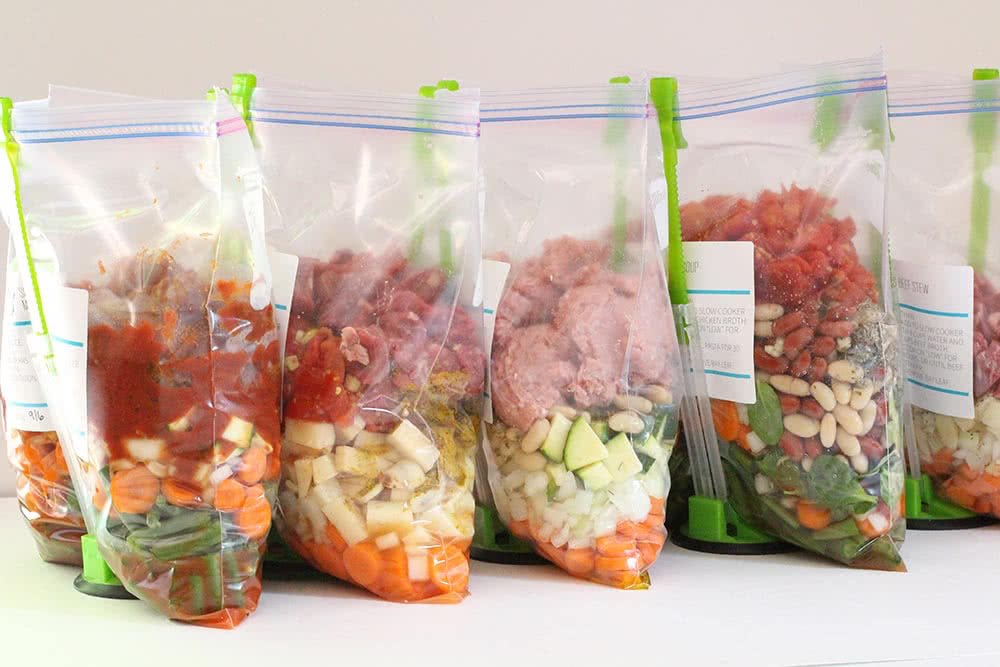 We listened to music and talked as we worked.  It was a lot of fun and we decided we should start getting together once a month to prep meals like this.  It only took us three hours to prep all 28 slow cooker freezer meals and clean-up the kitchen!  Now we're set with healthy meals for summer.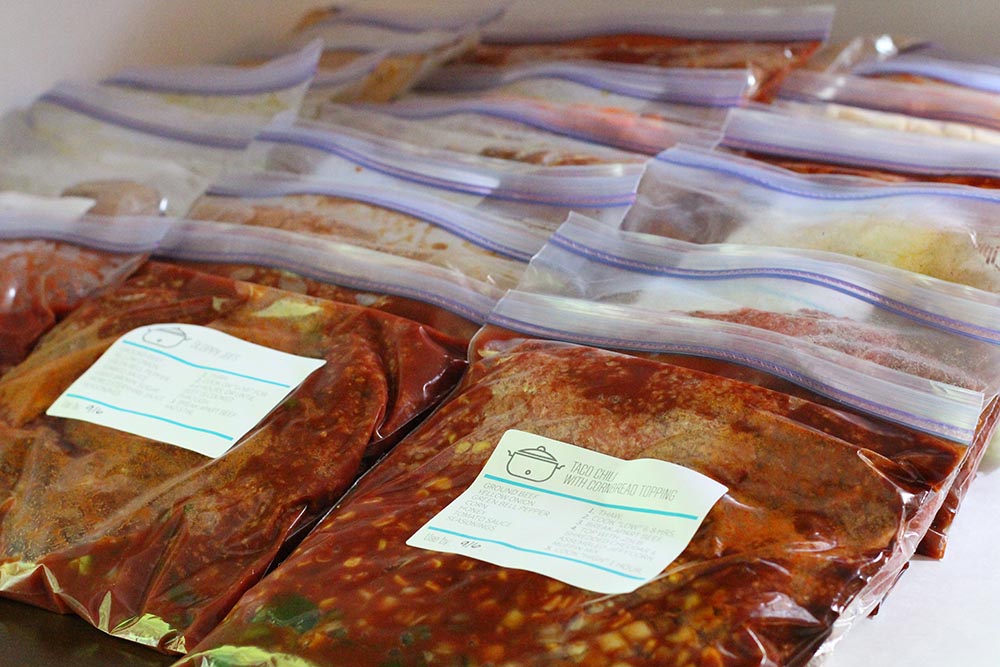 When we were done, we split up the meals and I took mine home to freeze.  I've already made four of the meals and they were DELICIOUS.  Having meals waiting in the freezer is seriously the best thing ever.
Sloppy Joes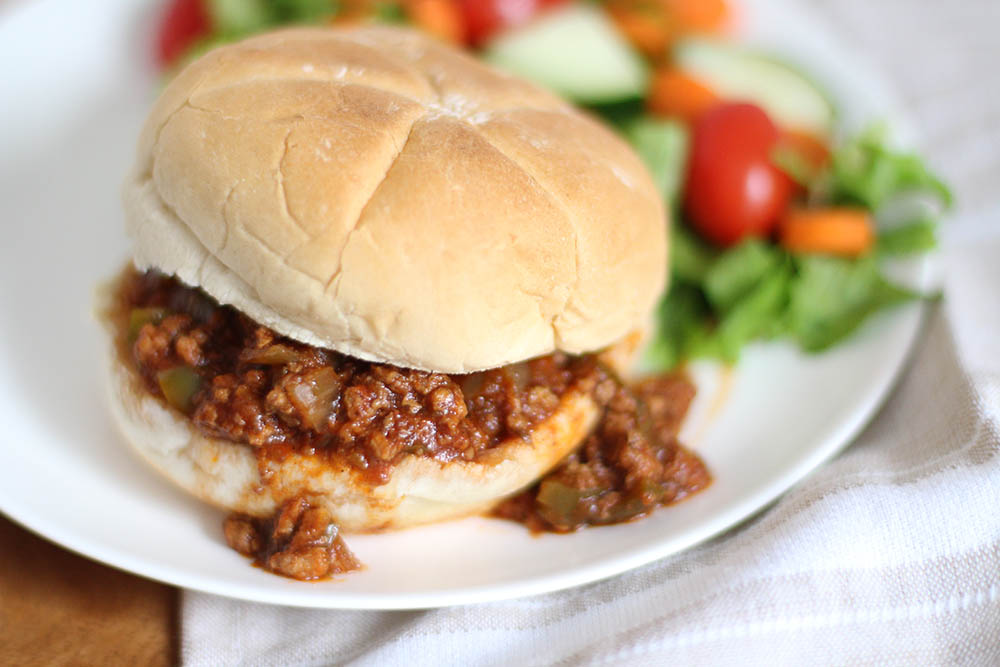 Creamy Potato Soup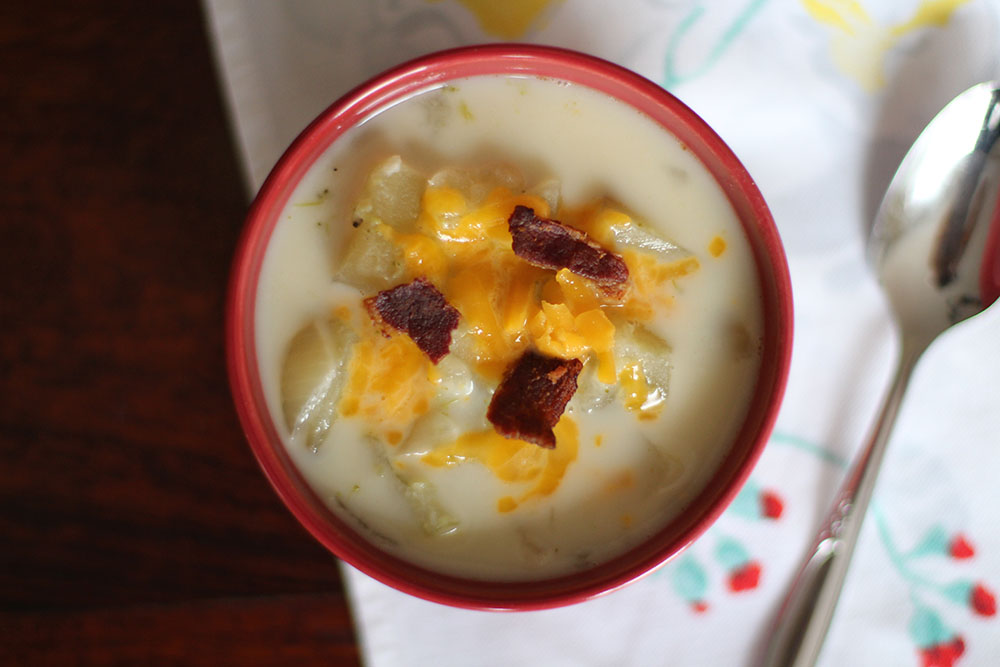 Jalapeno Lime Shredded Pork Tacos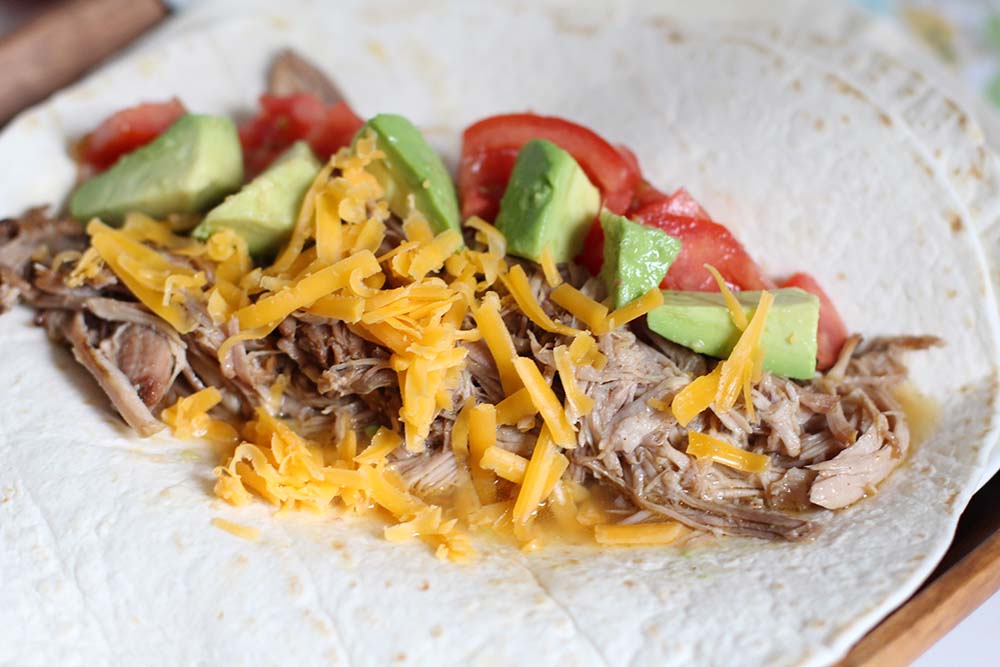 Taco Chili with Cornbread Topping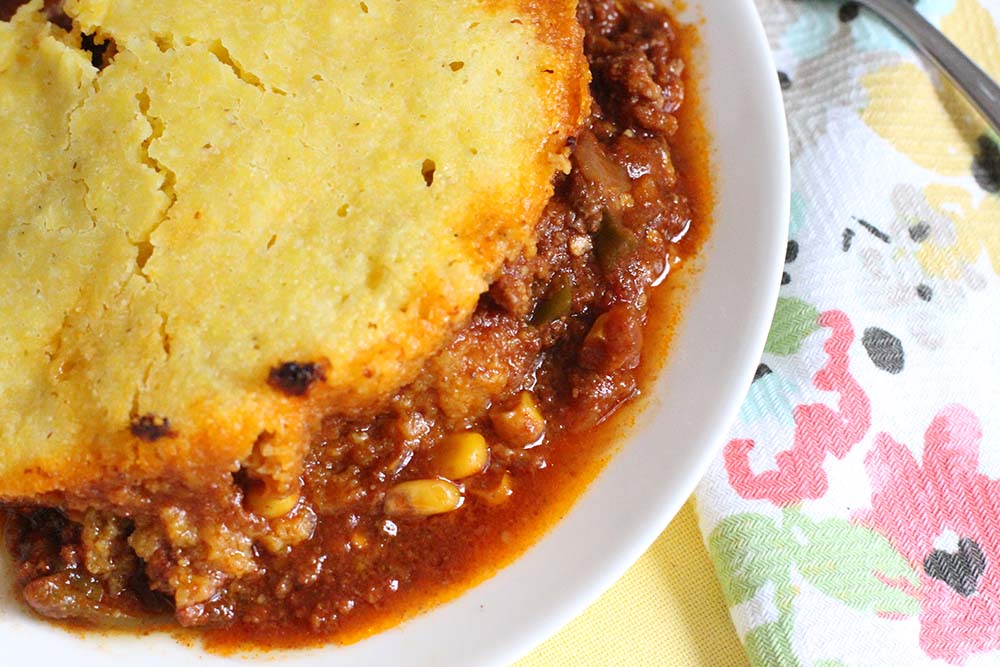 YUM.
Thoughts or questions?  Please leave a comment below and I'll get back to you as soon as I can.  I'd love to hear from you. 
---
P.S. If you're new to freezer cooking, my crockpot freezer cookbooks have a lot of great recipes and tips.