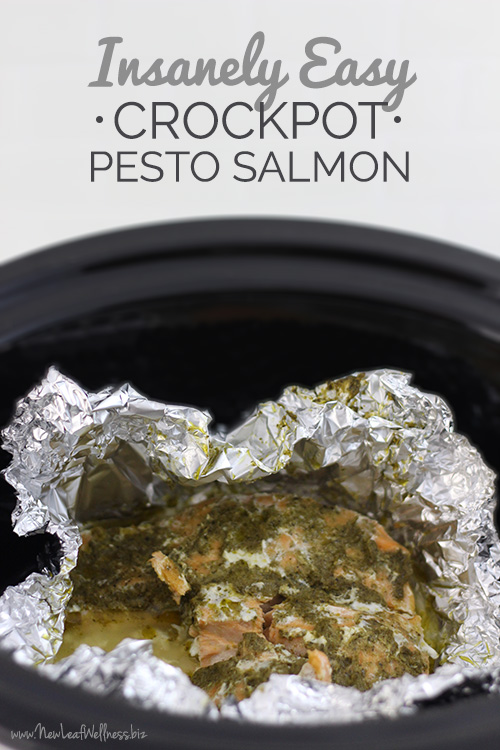 Some people don't like fish or seafood…my family and I are NOT those people!  Our 2 and 5 year old are often found munching on smoked salmon for breakfast, and it doesn't hurt that their Pop Pop lives in Alaska.  Kelly and Andy constantly tease me because I keep trying to sneak fish and seafood recipes into our freezer cookbooks.  Sadly, those recipes don't always appeal to the masses, so they usually don't make the cut.
However,  we decided that it would be nice to provide recipes for those of you who DO like seafood!  And so, I have created a challenge for myself…provide New Leaf Wellness readers with at least one fish or seafood post a month.
Now, I'll admit I don't have a ton of experience cooking fish and seafood in my crockpot.  Although, I SO wanted the Thai Green Curry Chicken recipe in our Asian Crockpot Freezer Meals Cookbook to be cooked with shrimp instead of chicken, but I assure you that I will personally test each and every recipe and only share it if I love it.
Which brings us to experiment #1…
Insanely Easy Crockpot Pesto Salmon Foil Pack
Yields: 4 servings
Ingredients
1 pound fresh skinless salmon
2 tablespoons of store-bought or homemade pesto (I told you it was easy!)
Directions
Lay a large piece of heavy-duty foil on your counter.
Place salmon on foil and spoon pesto onto salmon, spreading until it is evenly coated.
Bring foil up on all sides creating a tent so there is air above the salmon but the foil is closed at the top.
Place foil packet into crockpot.
Cook on low for 2 hours.
To Freeze and Cook Later
Combine salmon and pesto in a plastic freezer bag and freeze for up to three months.
When ready to cook, thaw, and pour into foil tent.
Cook in the crockpot on low for two hours.
Cut into four pieces and serve with green beans and couscous or rice. Such an easy and healthy dinner.  Bon appétit!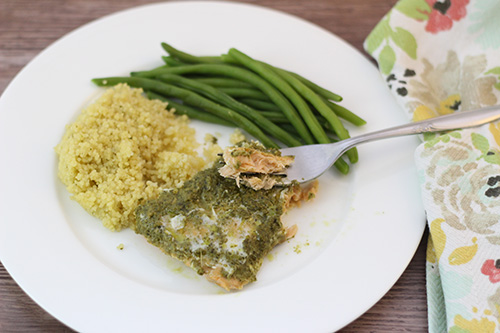 This recipe can be doubled, but cook time may need to be longer.
I know, I know this is just too easy (and so was the cleanup!!), but I wanted to get as many of you on board as possible.  You too can make fish and seafood in your crockpot.  Oh, and for the record…my husband left the house while this was being cooked.  When he returned I asked him, "On a scale of one to ten, how fishy does the house smell?"  His reply, "On a scale of one to ten??  Two?…One?…I don't know, it really doesn't smell fishy at all."
I'll take it!!
Now that I've gained confidence, it's off to the drawing board!
---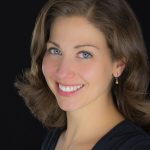 Jill Petrush Rogers is an artist and former bookbuyer/seller. Jill recently moved back to her hometown of Pittsburgh, PA with her husband, Tom, and their two energy-filled boys. Jill loves to channel her creativity by coming up with recipes as a contributing writer for New Leaf Wellness.