Do you hate writing grocery lists?  So do I.  It takes forever to come up with dinner ideas, make a list of ingredients, and organize them by aisle at the grocery store so I'm not wandering around like a crazy lady.
When I started making crockpot freezer meals I shared my recipes and grocery lists on this blog so you could use them too.  After sharing more than 50 free printable grocery lists with freezer meal prep sessions I thought it might be helpful to highlight some of my favorites in one place.   If you click the name of the prep session below you'll find the original blog post with its free printable recipes and grocery list.  Enjoy!

Freezer Meal Prep Sessions With Super Healthy Recipes

Prep Sessions With Budget-Friendly Recipes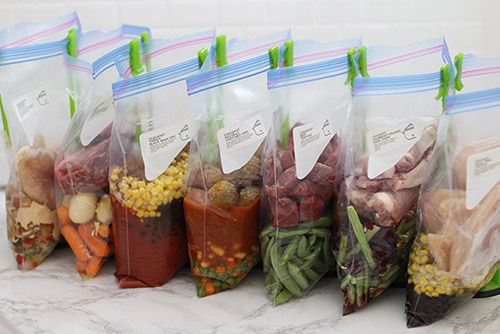 Prep Sessions Made With The Same Protein (make these when meat is on sale)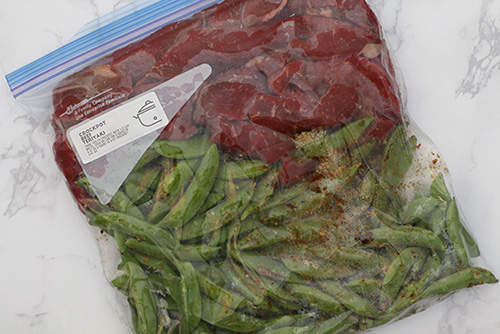 FAST Prep Sessions
All of the time estimates above include clean-up, because there's no point in working fast if you have to spend an hour cleaning up your kitchen afterward.
I've tried every single recipe myself, so if you have any questions leave a comment below and I'll respond as soon as I can. I'm a total crockpot freezer meal addict and I love getting other people hooked too.  XO, Kelly