Do you want to eat healthy dinners without having to slave away in the kitchen?  Healthy freezer crockpot meals are your answer!!  Here's how I prepped seven chicken crockpot recipes in less than an hour (including clean-up!).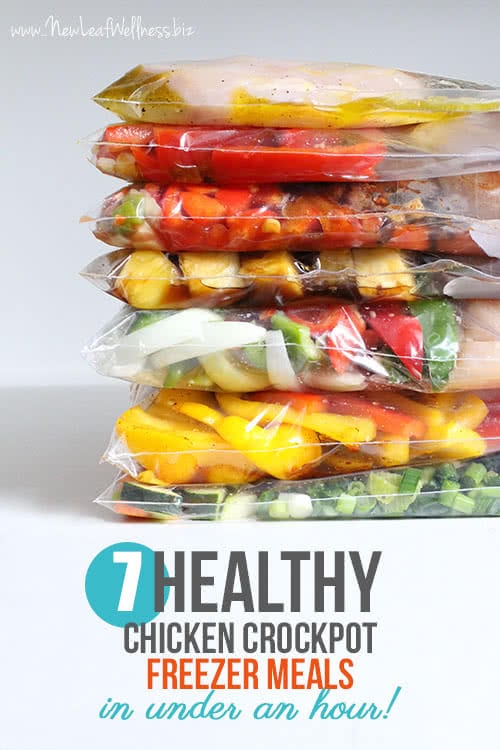 Let's start with the healthy chicken crockpot freezer meals that I made…
CLICK HERE FOR THE FREE RECIPES AND GROCERY LIST

For me to consider them "healthy," my chicken crockpot freezer meals need to include…
As few processed foods as possible
Vegetables
An absolutely amazing taste!  (Because who wants to eat healthy foods that don't taste good?!)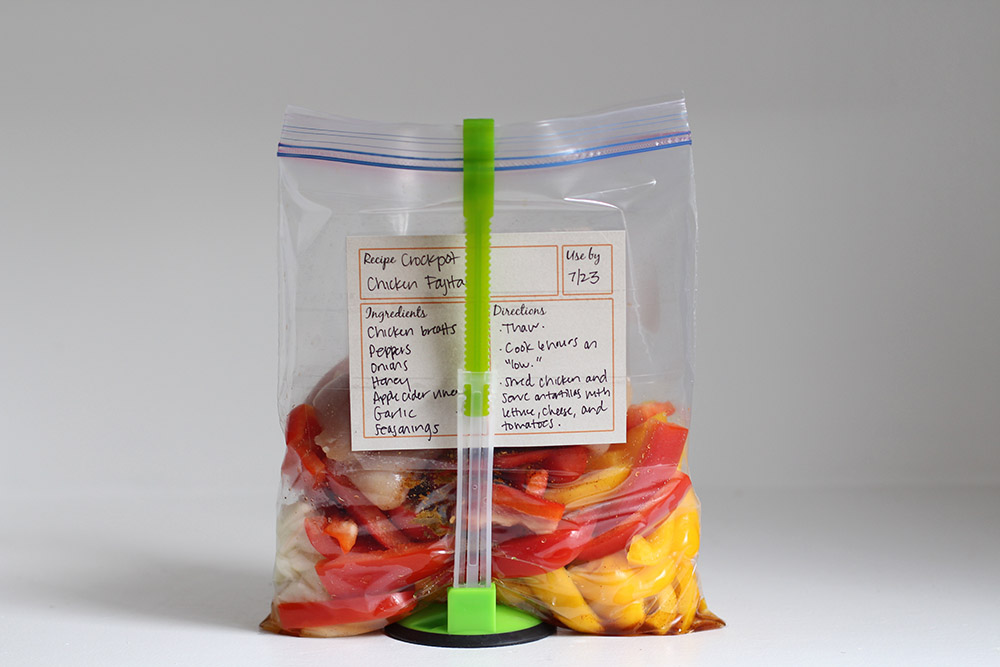 Since none of the recipes required any cooking ahead of time, I was able to prep all seven in under an hour.  That works out to less than 9 minutes per meal (including clean-up)!  You might see people on Pinterest who can prep more meals in less time, but I am willing to bet that they aren't including many fresh vegetables.
To save time making these meals, I used these shortcuts:
I bought a cored pineapple because it was the same price as a regular one.
I used celery that I had already chopped and stored in the freezer.
I used peeled garlic that I bought last week (which is awesome, by the way).
I filled out my freezer labels the day before when my baby was napping.
I also use these baggy clips when I'm prepping meals, but they're not essential.  I just like how they hold the bags open and keep me from spilling the bags all over the floor (not that I've done that before or anything…).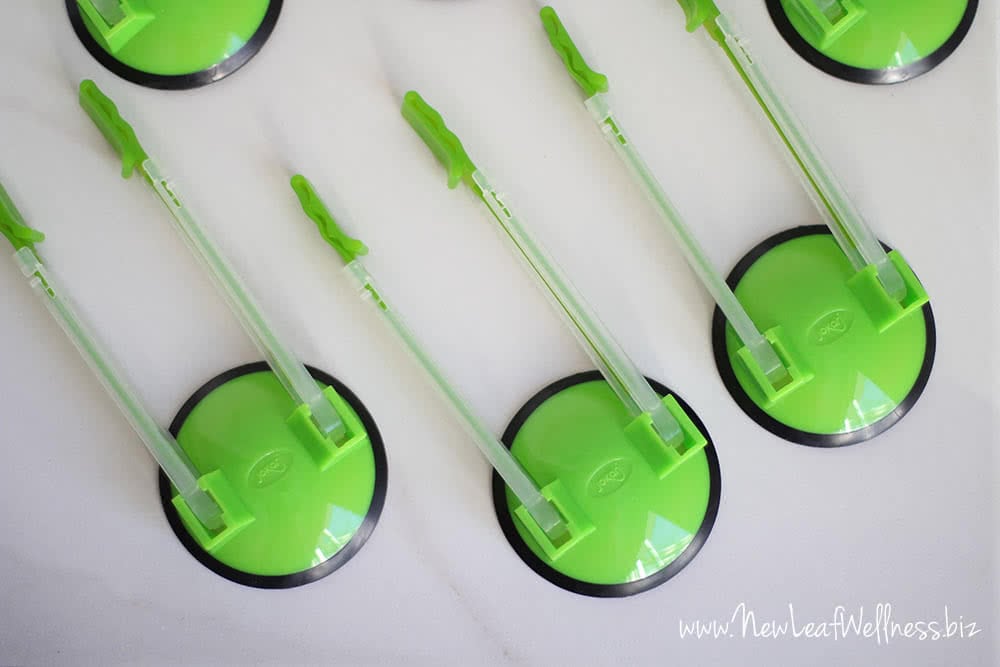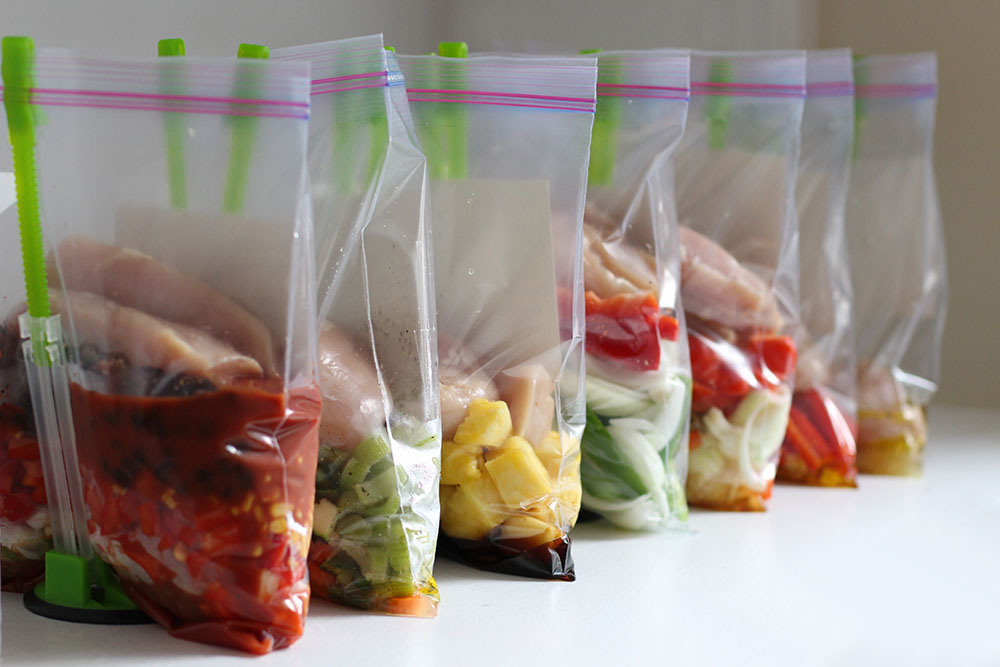 I added up the costs from my grocery receipt and I spent $75 total on these seven meals.  That works out to $10.71 per meal or $2.27 per serving.  I bought a lot of organic ingredients and didn't use coupons, so I think you could save more money if you're motivated.
The number of servings per meal range from 3 to 8 and are detailed on the printable recipes/grocery list above.  If you want to feed more people, I recommend adding more meat to the freezer bag.  Even one extra pound of meat should feed at least three more people.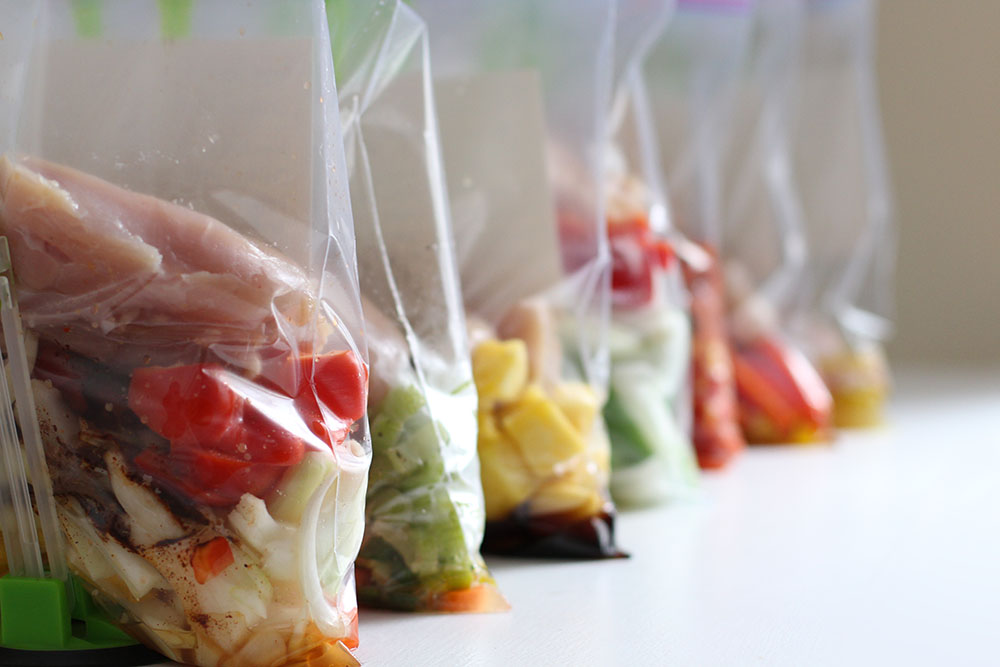 Here are my best tips for prepping healthy freezer crockpot meals…
If possible, label your freezer meals ahead of time (If you join my email list, you'll receive printable labels for free after subscribing.)
Print your recipes so you don't have to search for them on your phone/computer/tablet.
Dive right into prepping all the veggies.  (This took me about 30 minutes, but it was totally worth it.  I can't wait for my family to eat all of this healthy food!)
Work in an assembly line to fill all the bags with vegetables and garlic.  Then, focus on one recipe at a time to add the spices, sauces, and meats.
I also like to listen to Pandora radio on my iPhone.  It just makes the whole process more fun.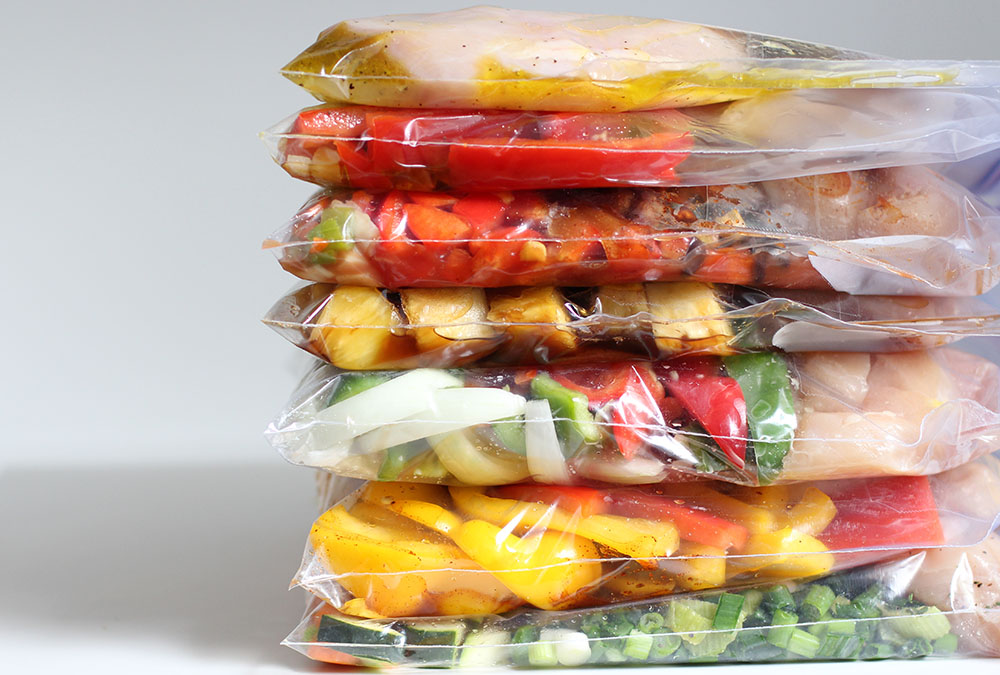 If you're brand-new to crockpot freezer meals, my crockpot and freezer cookbooks also contain a bunch of great recipes and tips.
Thoughts or questions?  Leave a comment below and I'll respond as soon as I can!