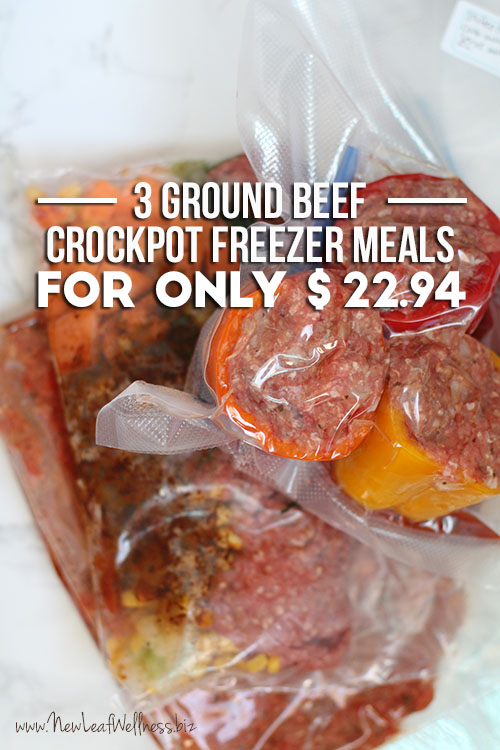 My grandparents told me that they ate the 20 small crockpot meals that I made for them and we were ready for more.  I didn't have time for a big freezer prep session last week, but I was able to pick up a pack of ground beef on sale and make three crockpot freezer meals for them.  
Here's what I made:
Crockpot Hamburger Vegetable Soup from my 10 freezer meals in one hour post
Crockpot Sloppy Joe's modified from my Crock'd Slow Cooker Freezer Meals eCookbook
CLICK HERE FOR PRINTABLE VERSIONS OF ALL OF THE RECIPES AND A FULL GROCERY LIST
By buying the meat on-sale and using super simple recipes, I was able to make all three meals for $22.94. I list all of the costs on the printable grocery list and include some tips for how to save even more money making these meals.  I've made all of these recipes several times before so I know how to modify them and still make them taste delicious.
You can't tell in the photo above, but I split the Hamburger Vegetable Soup and Sloppy Joe's into two bags each.  The original recipes yield 4-6 servings and my grandparents only need to cook a couple at a time.  They also use a smaller crockpot.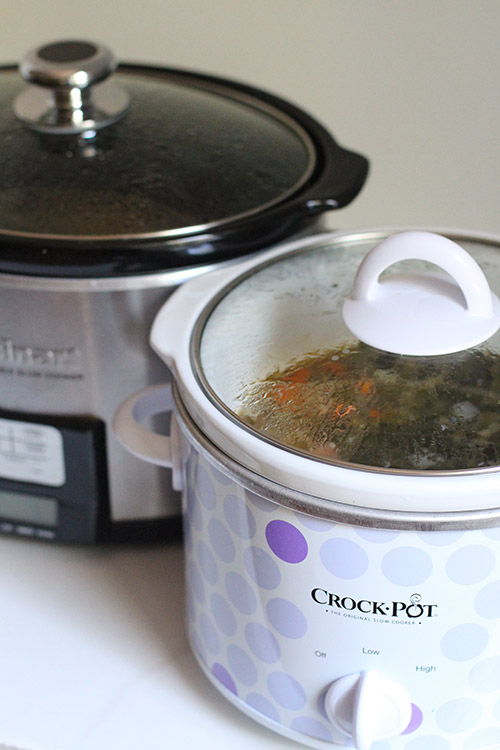 They use the purple polka dot crockpot in the photo above.  I tested it before giving it to them and it cooks 2-3 servings perfectly in 8 hours.  If you're looking for a smaller crockpot, I highly recommend it.
The three ground beef crockpot freezer recipes are very simple so it only took me about 30 minutes to make all three.  I multitasked and made them while I was cooking dinner at the same time.  Such is the life of a busy mom of four.
We already took the meals over to my grandparents and I think they're going to enjoy them.
If you have any questions, leave a comment below and I'll respond as soon as I can.  I'd love to hear from you.  XO, Kelly