After sharing my 17 favorite freezer meal prep sessions, a bunch of people asked me to prep some vegetarian freezer meals.  I was a little bit nervous because my family eats meat, but I was able to come up with five vegetarian freezer crockpot meals that I knew we would love.  Here's what I made, including my printable recipes and grocery list.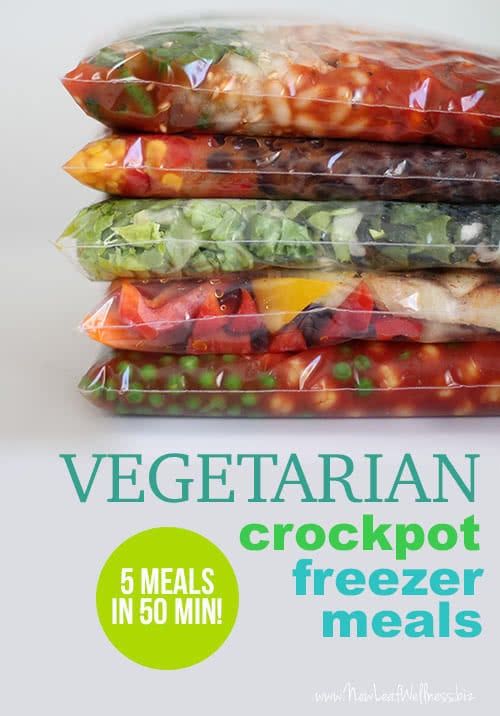 I was intimidated by the idea of dedicating a whole freezer meal prep session to vegetarian meals until I talked to one of my friends about it.  She's a vegetarian herself and she told me to forget about finding brand-new recipes on the web and focus on finding substitutes for meat in my favorite recipes instead.  Eureka!
Here's what I made…
CLICK HERE FOR THE FREE RECIPES AND GROCERY LIST
Since I've tried some version of these recipes before, I can tell you that they're all absolutely delicious!

If you're a vegetarian, then I think you'll love the convenience of having these crockpot meals ready-to-go in the freezer.
If you eat meat, you're welcome to add ground beef or chicken breasts to the freezer bags.  We'll probably just save ourselves the money and space out our vegetarian meals over the next few weeks.  (Most freezer meals will stay fresh for at least three months, but freezer meals don't last long at our house.)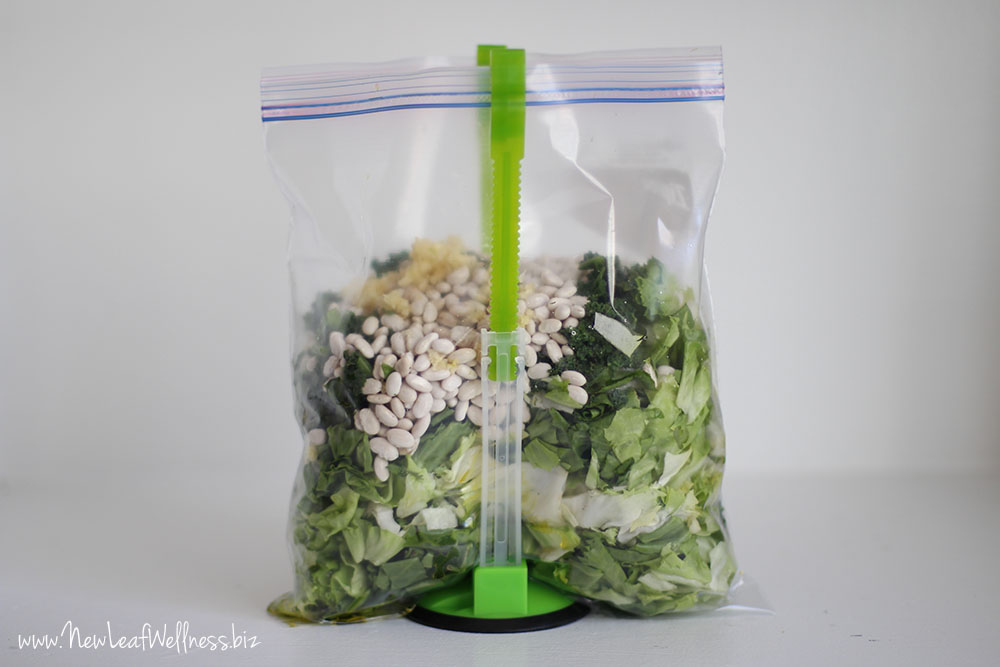 While I initially struggled to come up with recipes for this freezer prep session, I have to tell you that it ended up being one of my favorites.  Here's why:
I didn't have to buy any meat so the meals were very affordable. (I only spent $30 total at the grocery store.)
I won't have to remember to thaw the meals before cooking them because veggies can go straight into the crockpot frozen. (Meat should be thawed first.)
The meals all include vegetables and are very healthy.
The colors of the vegetables were so pretty and fun to photograph.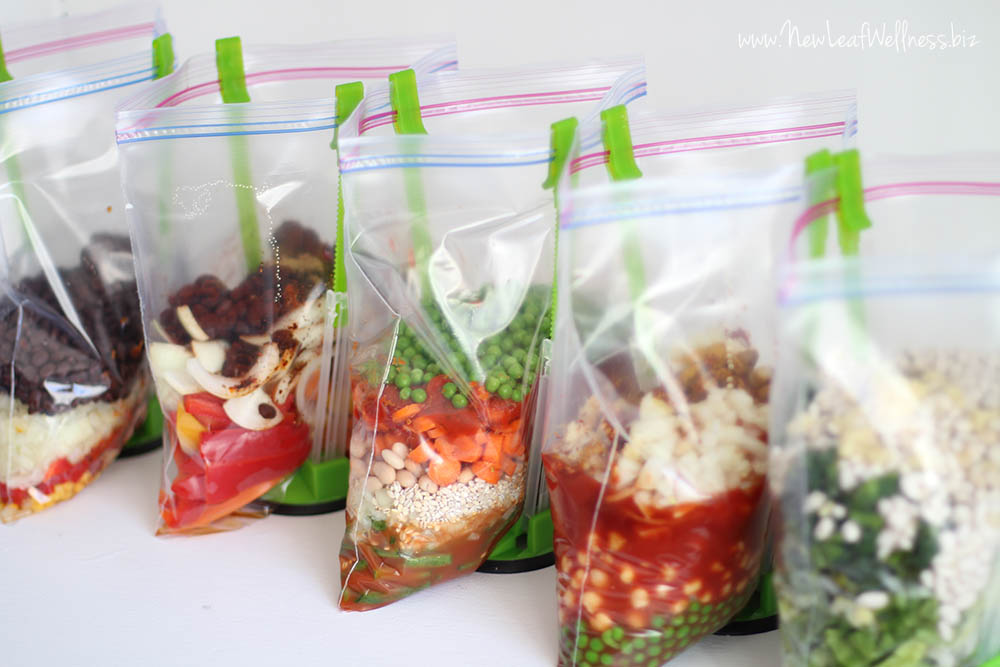 Overall, it took me about 50 minutes to prep all five meals, including clean-up.  Preparing five dinners under an hour sounds great to me!  Now all I have to do is dump the frozen meal into my crockpot in the morning and serve a simple side dish at dinnertime, like crusty bread or baked crescent rolls.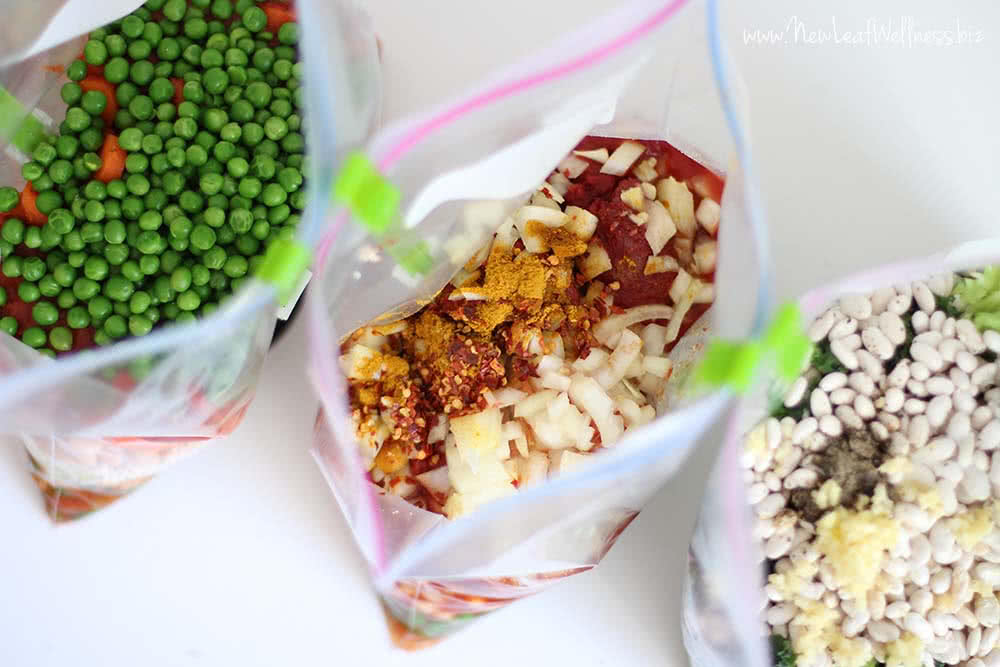 If you're new to freezer crockpot freezer meals, the recipes above will walk you through the process step-by-step.  All you need to do is combine the ingredients in gallon-sized plastic bags and freeze.  My freezer cookbooks also include a ton of tips and recipes.
Thoughts or questions?  Please leave a comment below.  I'd love to hear from you.