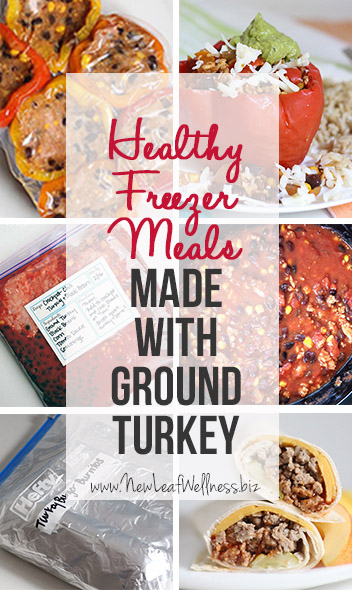 I got a great deal on ground turkey at Costco and started thinking about how I could use it to make freezer meals (It only cost $2.79 per pound!).  Since I have four children ages 6 and under my favorite freezer recipes are the ones that don't require any cooking ahead of time.  I can quickly combine the ingredients in freezer bags and stack them in the freezer.
Here are my five favorite freezer meals made with ground turkey:
CLICK HERE FOR THE FREE PRINTABLE RECIPES AND FULL GROCERY LIST
These are all recipes that we love and make over and over again.

What's so great about these freezer meals?
They're budget-friendly.  When ground turkey is on sale I can make all five at once and freeze for up to three months.
They're super easy to prep.  I can assemble and freeze all five in about an hour.
They're healthy and delicious!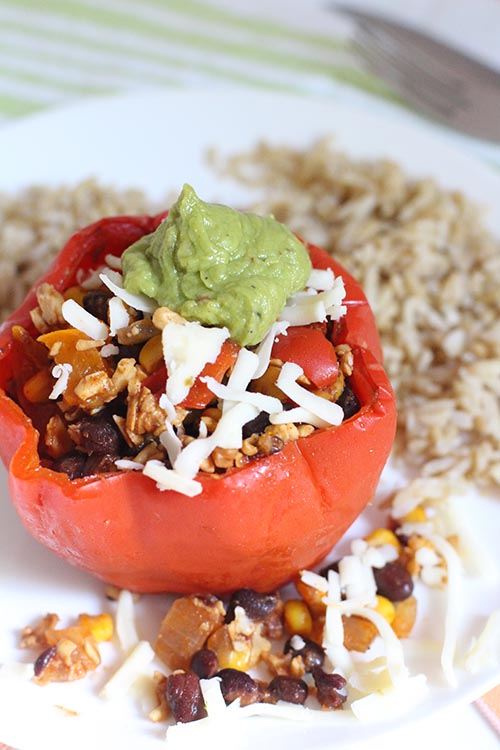 I make a lot of crockpot meals so I love that these five recipes can be cooked different ways.  The Mozzarella-Stuffed Turkey Pesto Meatballs are one of my family's favorite recipes to cook in the oven and serve with a side of spaghetti.  And, the Turkey Burger Burritos can even be re-heated in the microwave!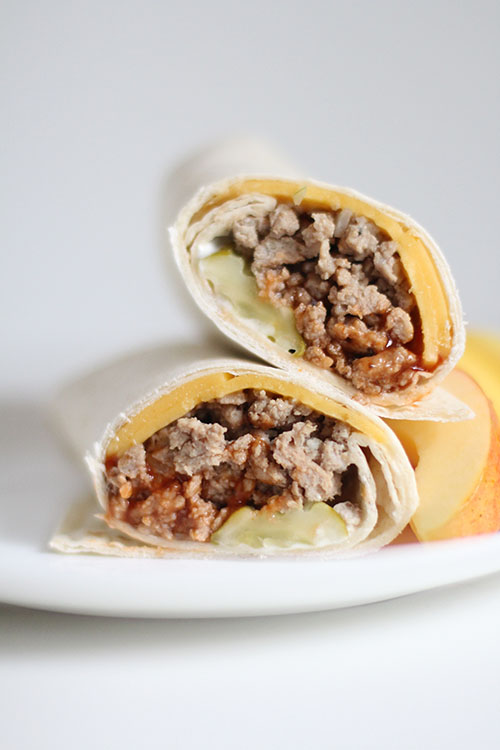 If you've never made freezer meals before, here's how I make them quickly and efficiently:
I buy all of the ingredients ahead of time.
I print the recipes and label the freezer bags (or pans).
I start by making any recipes that need to be cooked before freezing so they have time to cool. (In this case it's only the Turkey Burger Burritos.)
I assemble the crockpot freezer meals by layering their veggies, sauces and spices, and meats in their freezer bags.
I make the casserole-type dishes (like the Mozzarella-Stuffed Turkey Pesto Meatballs).
Then I stack all the finished meals in my freezer and freeze for up to three months.  So easy!!
Thoughts or questions?  Please leave a comment below and I'll respond as soon as I can.  I'd love to hear from you.