Forget heavy crockpot recipes made with condensed soups.  My healthy freezer crockpot meals are made with meat, real food, and vegetables.  Here's how you can prep six meals in 50 minutes, including my recipes, grocery list, and most helpful tips.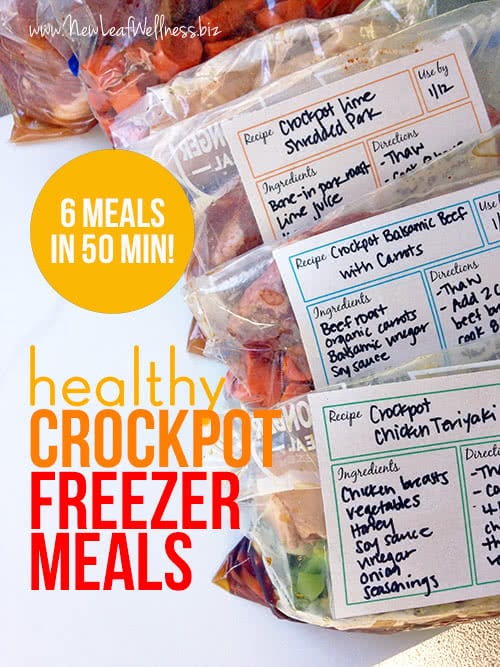 I prepped six healthy crockpot freezer meals last week and they were so easy to make.  None of the recipes required any cooking ahead of time so I was able to prep all six in 50 minutes time (including clean-up!).
Here's what I made…
CLICK HERE FOR THE FREE RECIPES AND GROCERY LIST
In my six freezer meals in 30 minutes post, I explained why I always double my freezer meals.  Basically, making two of each meal saves money and time and we always look forward to eating the same meal twice.  Plus, I love having extra meals on-hand to give to family and friends.
I'll tell you that we already tried all of the recipes and they're delicious!  I bought the ingredients from Aldi and another local grocery store for a total of $73.45.  I bought organic ingredients and didn't find any great sales or coupons.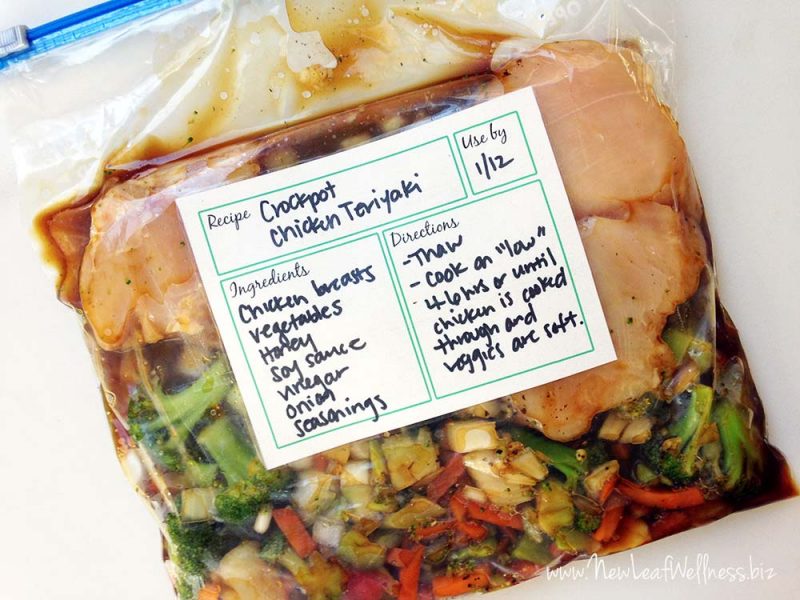 What's so great about these freezer crockpot meals?
The recipes are healthy!  (No condensed soups here!)
The recipes are delicious.  (We already tried all three and my husband gave them two thumbs up.)
I was able to prep all six meals in 50 minutes.
I froze all of my meals raw so they were very easy and quick to make.  Plus, they'll cook for the first time in my crockpot and won't taste like leftovers at all.  Wahoo!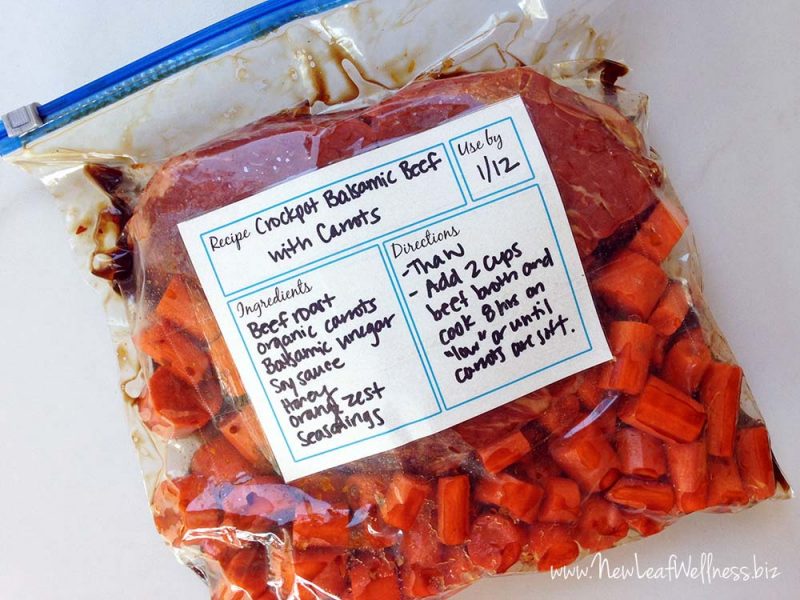 Here's how I prep my healthy freezer crockpot meals quickly and efficiently…
I grocery shop ahead of time.
I print my recipes so I don't have to search for them on my phone/tablet/computer.
On my prep day, I label my freezer bags and get out all of the necessary ingredients.
I chop all of the fresh vegetables and then work in an assembly line to fill all of the freezer bags.
Seal, lay flat in the freezer, and store for up to 3 months.  Easy-peasy!
When we're ready to eat, I thaw the meal in the refrigerator overnight and then let the crockpot do all the work.  (If I forget to thaw overnight, I thaw the freezer bag in cold water.) If you're new to freezer cooking, my crockpot freezer eBooks also contain a lot of great recipes and tips.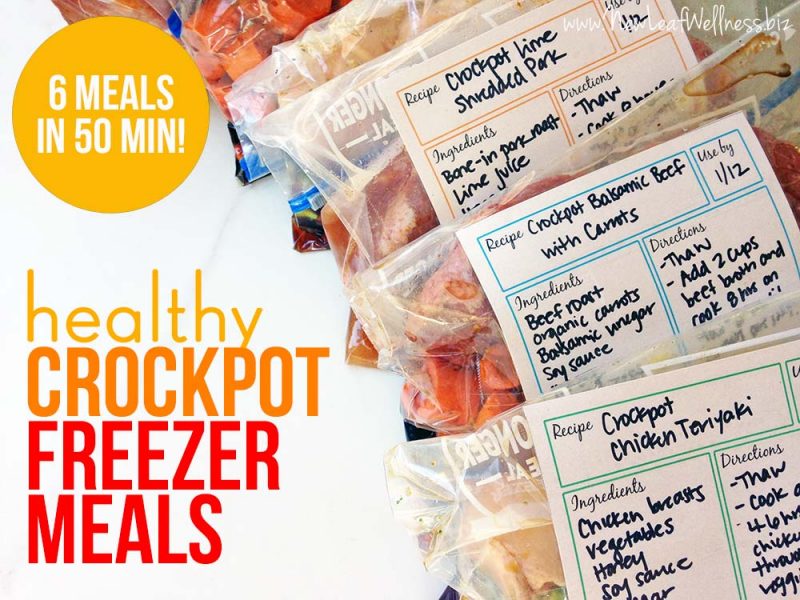 Questions or comments?  Leave a comment below.  I'd love to hear from you!
---
P.S. I'm considering doing a future freezer cooking session with ingredients from only one store (For example, Costco, Trader Joe's, or Whole Foods)  Thoughts??
P.P.S. One of my readers made these printable labels and emailed them to me to share.  Wasn't that nice of her?!?  Click here to download: FREE PRINTABLE FREEZER LABELS