I was able to prep six make ahead freezer meals this week in 50 minutes (including clean-up!).  Here's everything you need to know to do the same, including my recipes, grocery list, and best freezer meal tips.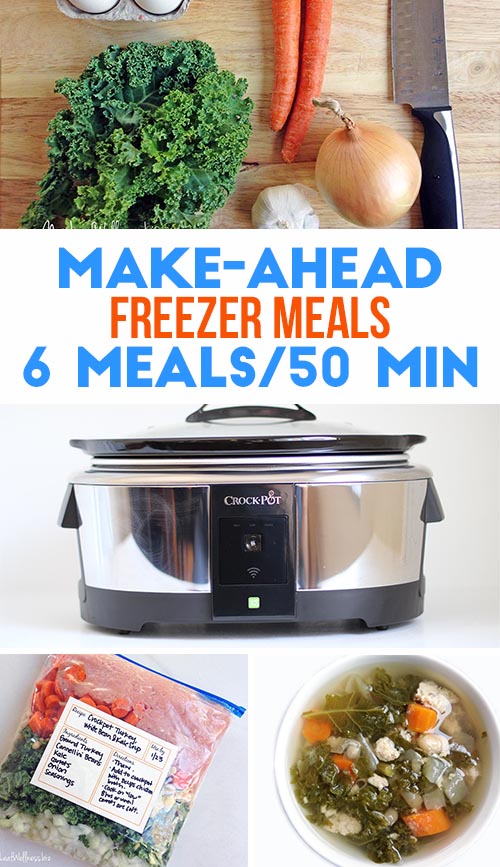 Before my third daughter was born, I stocked our freezer with 27 homemade freezer meals.  After that, I couldn't seem to get ahead again.  Most nights I was more concerned with getting dinner on the table than stocking our freezer.
When my baby turned 8 months old, I jumped back into freezer cooking, and I'm so glad I did!  Freezer cooking isn't one more thing added to my to-do list, it's the one thing that frees me up to do what I really want.
Take these six freezer meals for example.  They only took me 50 minutes to prep (including clean-up).  If I combine some of them with other meals from my freezer, I'll be done cooking for the week!
Here are the six make ahead freezer meals that I prepped…
CLICK HERE FOR THE FREE RECIPES AND GROCERY LIST

I froze all of the meals raw so they were very easy and quick to prep.  Plus they'll cook for the first time out of my freezer and won't taste like leftovers at all.  Wahoo!
I had some of the spices and sauces on-hand, and bought everything else at the grocery store for $59.69.  I normally shop around for coupons and sales, but I didn't have time this week.  We celebrated our 8th wedding anniversary and our oldest daughter's 5th birthday, and I needed to do one huge shopping trip at a grocery store that would have everything that I needed.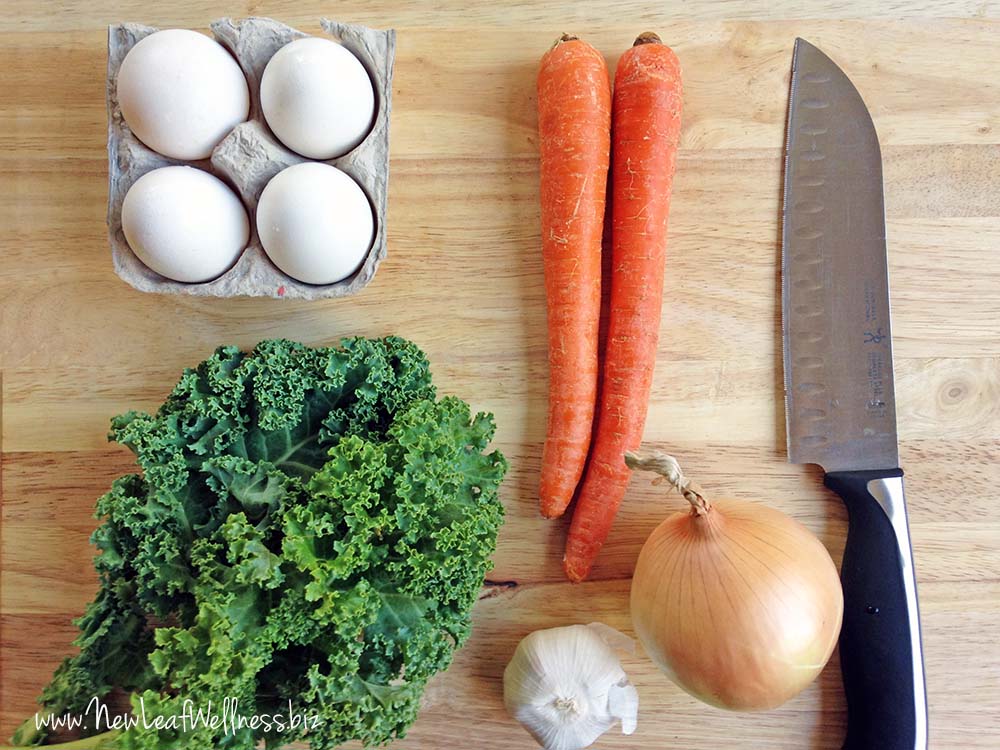 I can tell you that we've already eaten one bag of the honey sesame chicken and it's delicious!  One of my friends shared the recipe with me during a freezer meal prep party last spring and it's one of the best chicken crockpot meals I've ever eaten.  The brown sugar meatloaf is one of the most popular recipes in my No Cook Freezer Meals cookbook and the turkey white bean kale soup is a new recipe that I made up.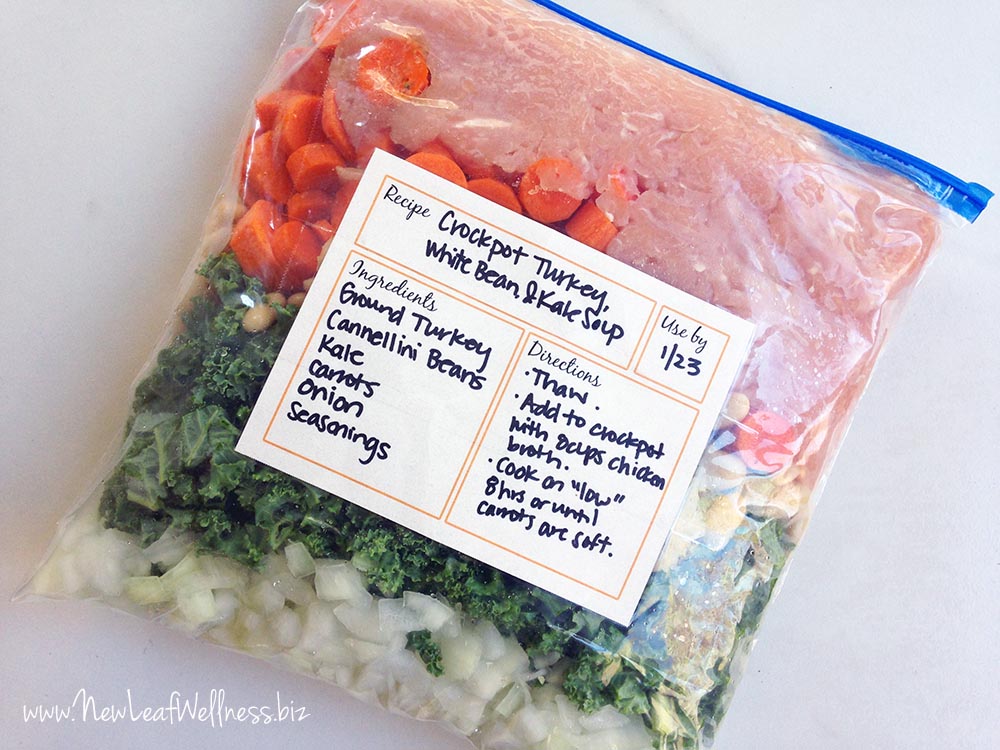 If you're new to freezer cooking, here's how I prep my meals…
I print my recipes.  (This saves a lot of time because I don't have to search for them on my phone/computer/tablet while prepping.)
I fill out my freezer meal labels (This is especially important if someone else is going to cook the meal for you or you're giving the meal to someone else as a gift.)
I get out all of the necessary ingredients.
I start with the fresh vegetables and prep all of them at once.
Then, I work in an assembly line and tackle each recipe at a time, adding the meat to the crockpot meals last so it's the first ingredient poured into the crockpot.
Most freezer meals will stay fresh in a regular freezer up to three months.  When you're ready to eat, thaw overnight in the refrigerator or in a bowl of water.  Cook, and enjoy!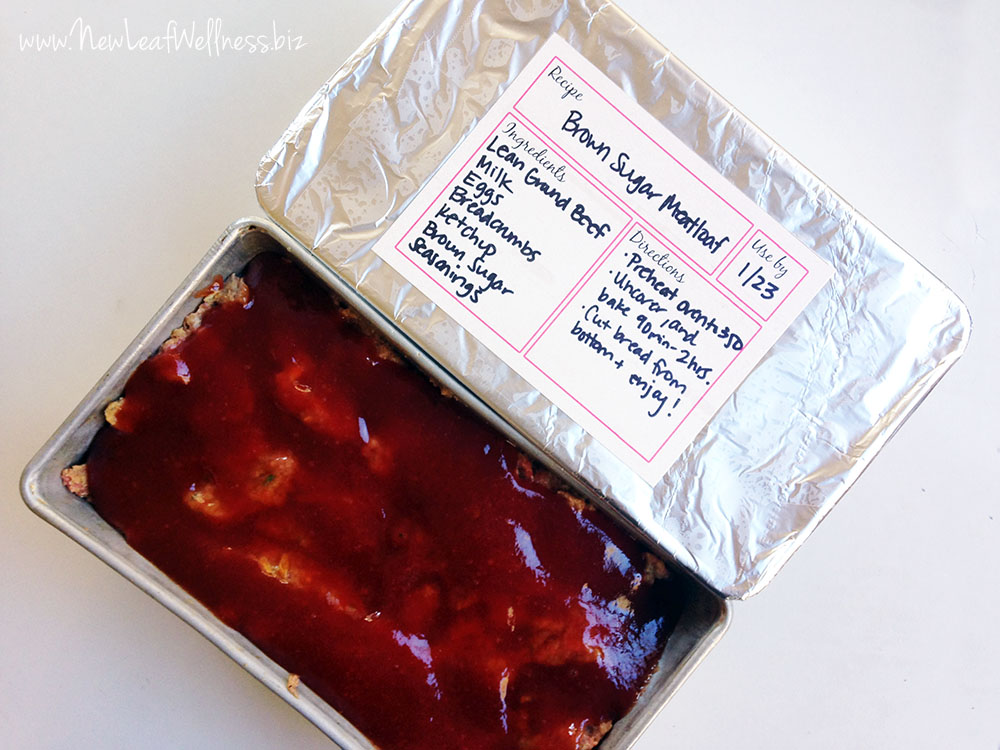 Here are some other make ahead freezer meals that I've tried…
My best advice is to jump right in and give it a try.  Once you see how easy it is, you'll be hooked.
Questions or comments?  Please leave a comment below.  I'd love to hear from you!