Over the weekend, I was able to prep five healthy crockpot freezer meals in 75 minutes (including clean-up!).  Here's how I did it, including my printable recipes and grocery list…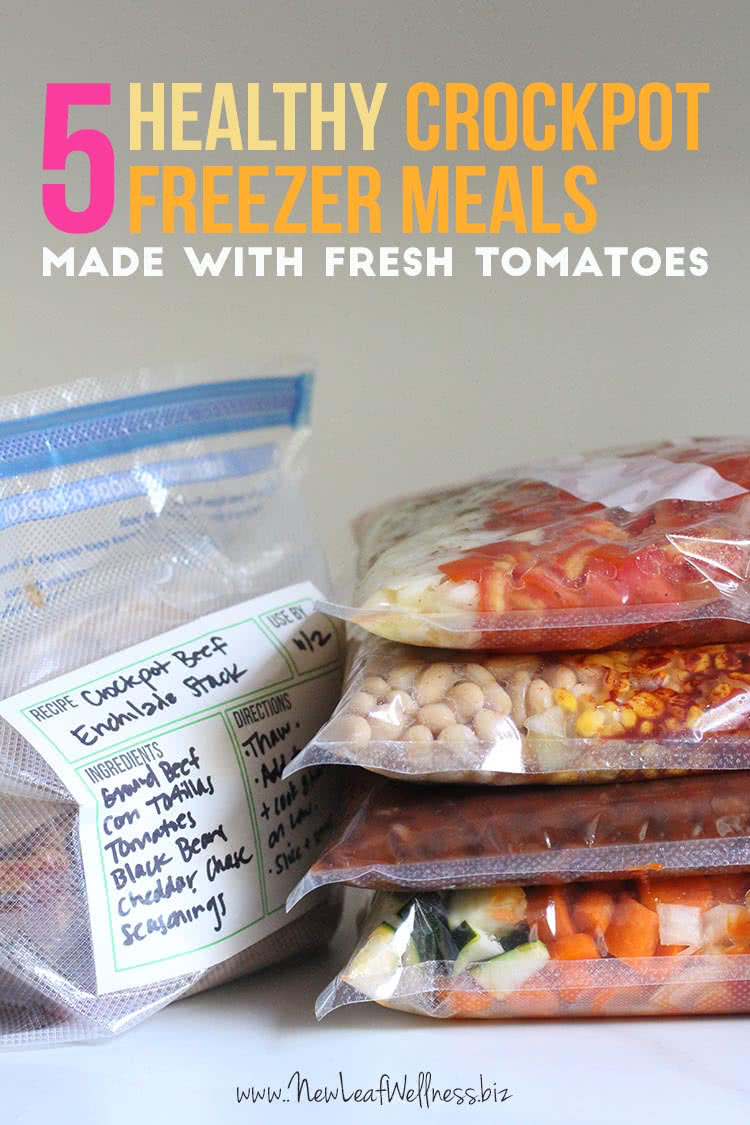 First, here are the five healthy crockpot freezer meals that I made:
CLICK HERE FOR THE FREE PRINTABLE RECIPES AND GROCERY LIST
The printable recipes above explain exactly how I made each meal with fresh, chopped tomatoes.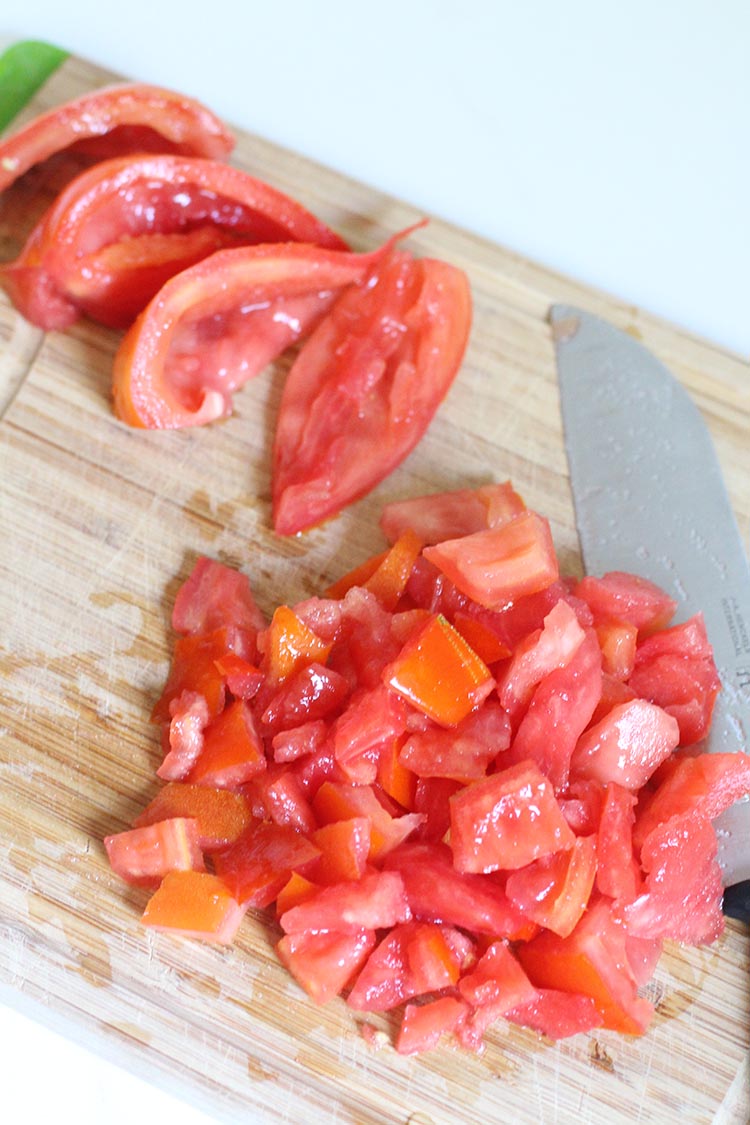 Overall, I spent $58 on groceries to make these meals. I already had all of the spices on hand and I bought a lot of organic ingredients.
I've made all of these crockpot freezer meals before and I can tell you that they're DELICIOUS.  This was my first time making the Beef Enchilada Stack, and I wasn't sure how it would turn out, but we ate it yesterday and loved it.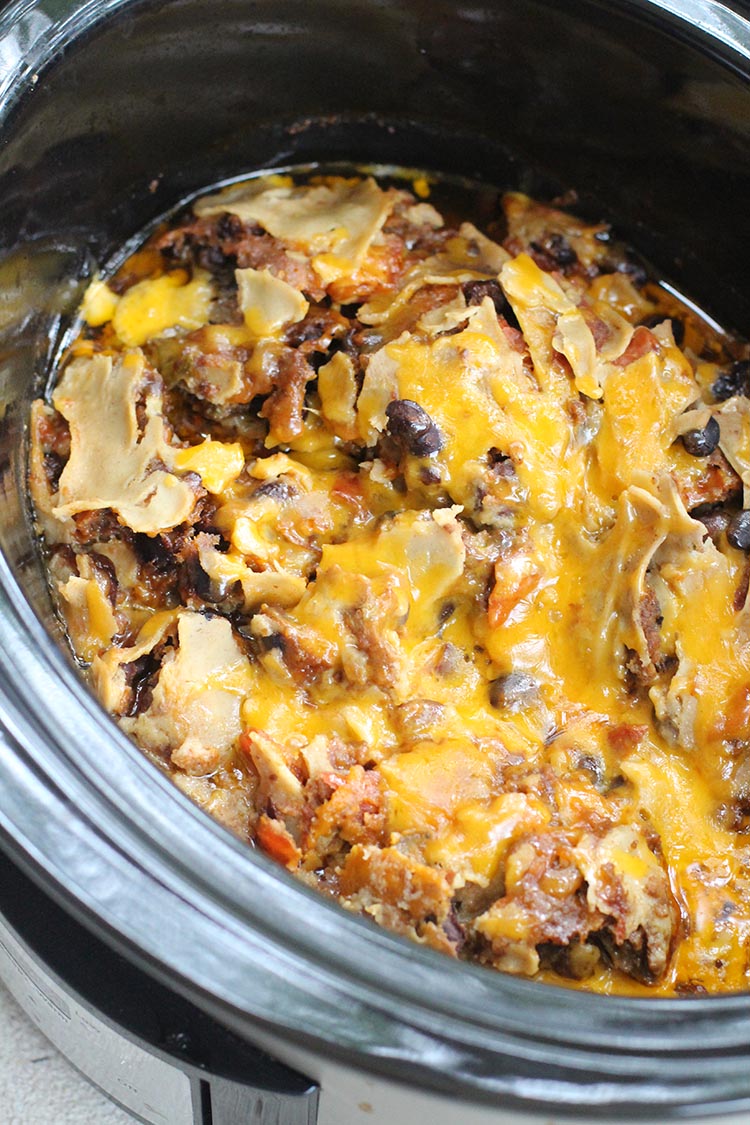 You don't need fancy gadgets to make freezer meals, but here's what I use:
A food chopper (because I hate chopping onions!)
A simple hand vacuum pump (this was recommended by a reader of my blog.  I'm still deciding if I like it or want to invest in a FoodSaver.)
Hands-free baggy clips (to keep my freezer bags upright while filling them)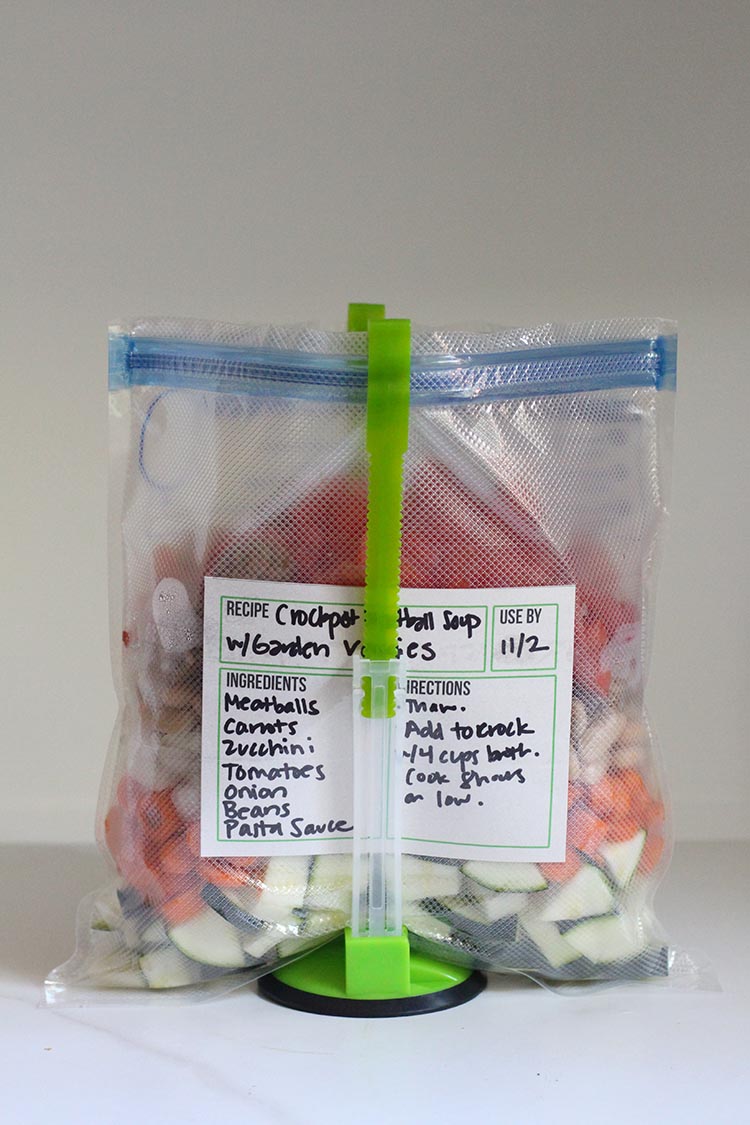 It only took me 75 minutes to prep all five meals and clean-up my kitchen.  I've seen pins on Pinterest that say you can make 40 meals in 4 hours, but there's no way those are healthy meals.  Peeling and chopping veggies takes time and I'm happy to spend that time prepping healthy meals for my family.
I added the freezer crockpot meals that I made to my back-to-school stash.  Perfect for the busy weeknights to come.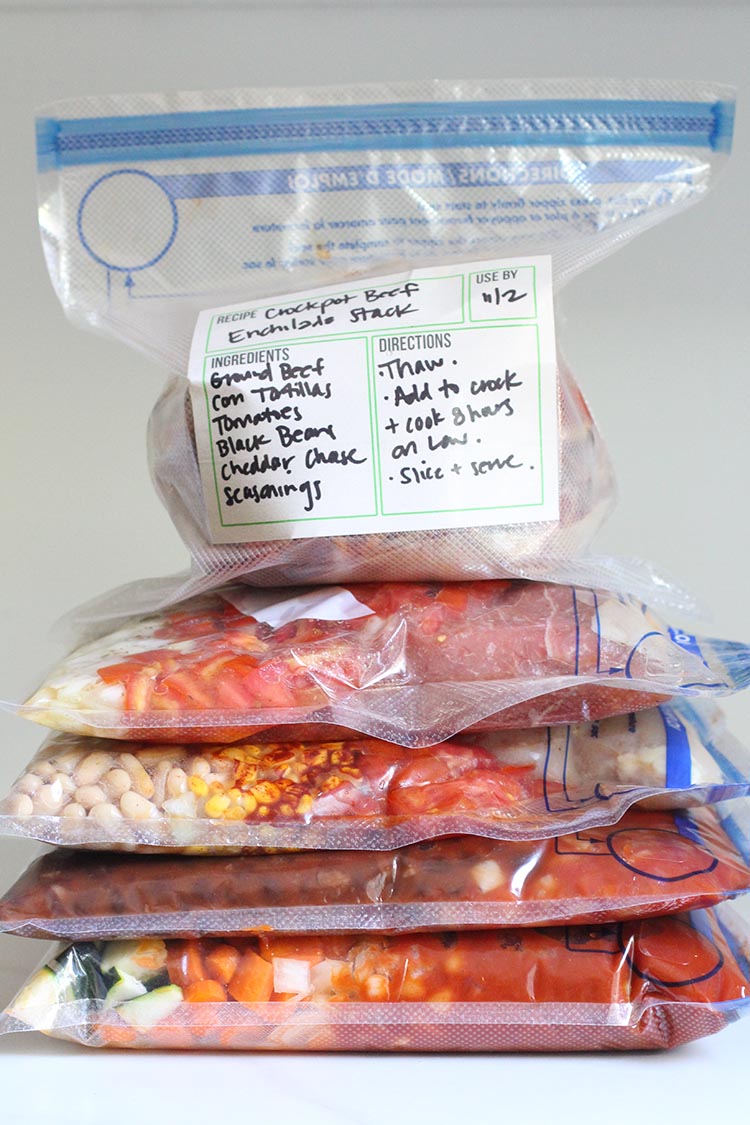 If you're new to freezer cooking, here's how I make my crockpot freezer meals:
I do all of my grocery shopping ahead of time.  I was pressed for time this weekend so I ordered my groceries online so I didn't have to spend any time in the store.  Yay!
I fill out my freezer labels ahead of time so I can take my time and write neatly.  (This also saves time when prepping the meals because I'm more familiar with the recipes.)  I use these printable labels that I send for free to my email subscribers.
I print my recipes so I don't have to search for them on my phone or iPad.
I dive right into prepping the fresh vegetables and add them to their freezer bags.  This step takes the most time, but it's worth it!
Then, I focus on one bag at a time and add its sauces, spices, and meat.
Remove as much air as possible, seal, and freeze for up to three months.
I've made HUNDREDS of meals this way and I'll never go back to spending an hour in the kitchen every night.  In my opinion, crockpot freezer meals are the easiest way to save time and money while feeding my family HEALTHY and DELICIOUS food.
If you're looking for more freezer cooking recipes and tips, check out my best-selling freezer eCookbooks.
Thoughts or questions?  Please leave a comment below and I'll respond as soon as I can.