Oh my, these might be some of the easiest make ahead crockpot meals that I've ever made!  (And that's saying a lot because I've made hundreds of them.)  I was able to prep six make-ahead crockpot meals from ingredients at Costco in 40 minutes.  Here's what I did, including my recipes and grocery list…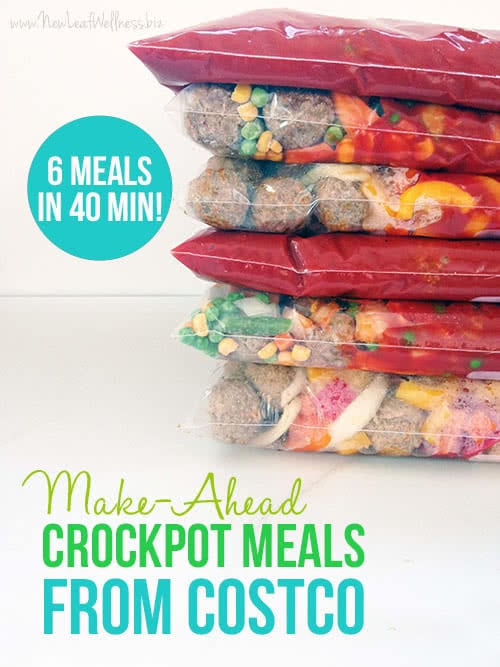 After making 12 crockpot freezer meals from Costco in November, I couldn't wait to go back.  I had my eye on a big bag of frozen meatballs and spent the past few weeks coming up with ways to use them in crockpot meals.
My in-laws were in town earlier this month so my Costco dream finally came true.  They took all three of my daughters out for an afternoon of fun and I got THREE WHOLE HOURS to myself to shop and cook.  (Insert happy dance.)
I headed straight to Costco and you can bet I bought that big bag of frozen meatballs, along with the ingredients to make six make-ahead crockpot meals.
Here's what I made:
CLICK HERE FOR THE FREE RECIPES AND GROCERY LIST
Add a few simple side dishes and we're set with six delicious, family-friendly dinners.  Perfect for busy weeknights!

Now, if you are a "real foodie," then these probably aren't the recipes for you because they feature store-bought meatballs.  But, never fear – I've shared tons of other freezer cooking sessions on this blog that might interest you.  Start here: Eight Healthy Crockpot Meals or Crockpot Meals With Vegetables That Only Cost .94 Cents Per Serving.
Personally, I'm a big fan of "all things in moderation" and these meatball recipes fit the bill perfectly.  They all include vegetables and are 100x healthier than what we'd get at the drive-thru.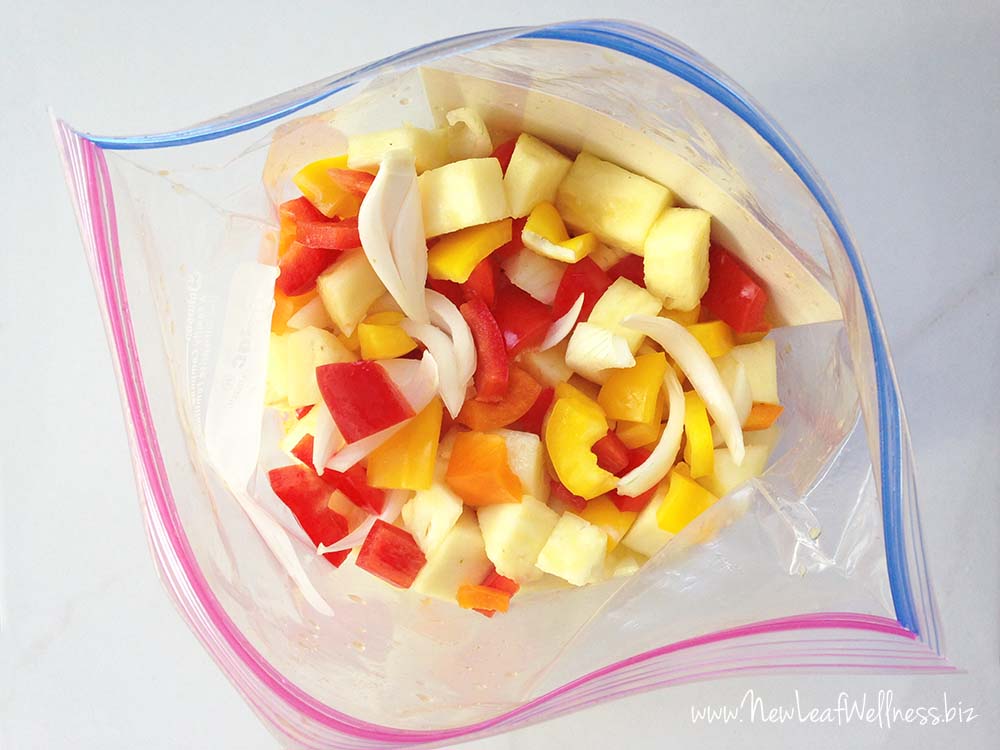 I usually prep my freezer meals over the weekend when my husband is home playing with our daughters, so it was a treat to have the house alone to myself.  I played some music on my iPhone and got right to work prepping my make-ahead crockpot meals.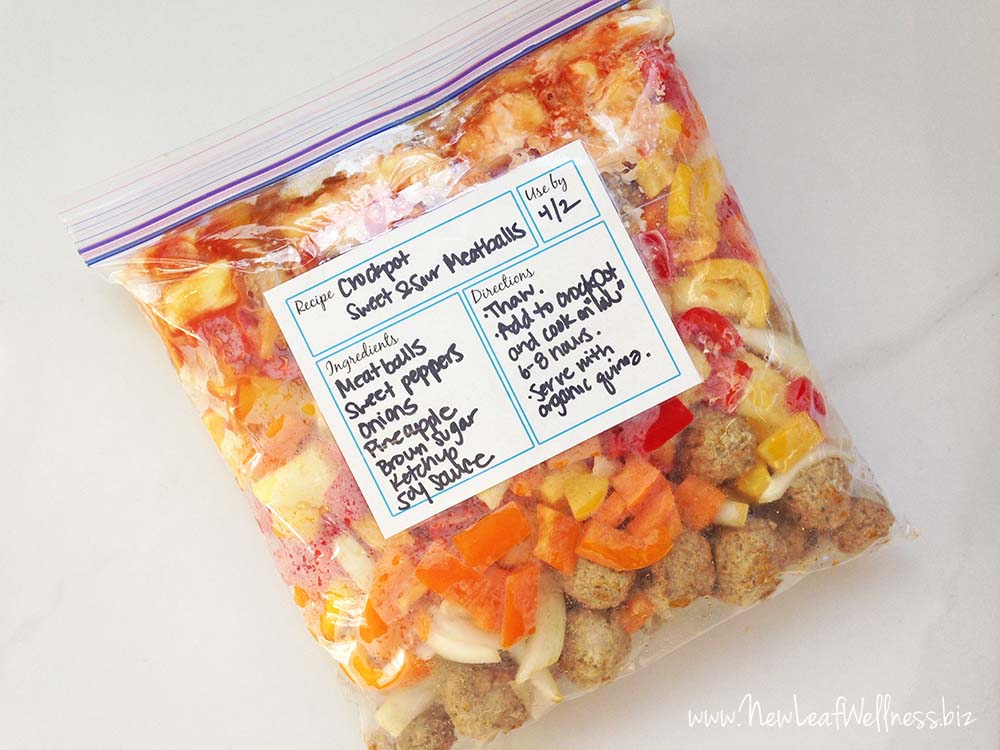 I decided to make the crockpot meatballs first because I literally only needed to combine the meatballs and sauce in a bag.  It took all of sixty seconds and necessitated the second happy dance of the day.
I can tell you that we already ate one of the bags of meatballs in sauce, and all I can say is, "YUM."  I served it with spaghetti and a big salad, and now I can't wait to make the second bag in the freezer.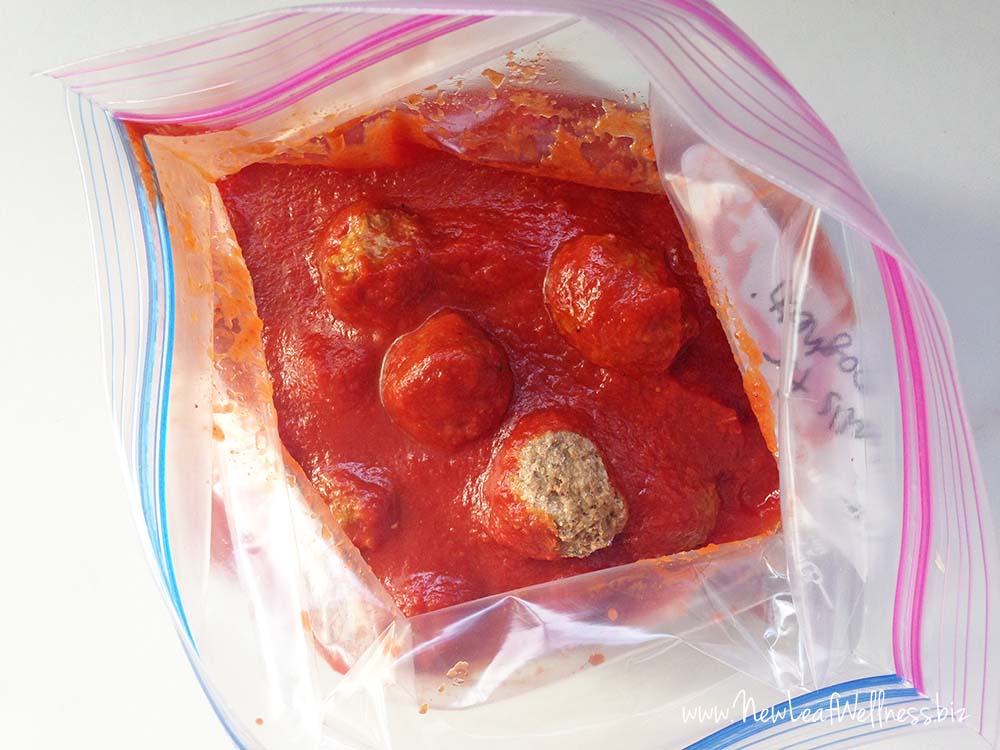 Overall, I spent $45 at Costco on the ingredients and 40 minutes prepping all six meals. Since these meals were so easy to make, I was able to finish them quickly without rushing.  I even filled out my freezer meal labels (which I typically try to do ahead of time) and cleaned up.
If you're brand-new to make-ahead crockpot meals, the recipes in this pdf above will walk you through the process step-by-step.  These particular recipes barely require any measuring, so they're great for beginners.
For more information, you can also check out my blog post with eight healthy crockpot freezer meals and my No Cook Freezer Meals cookbook.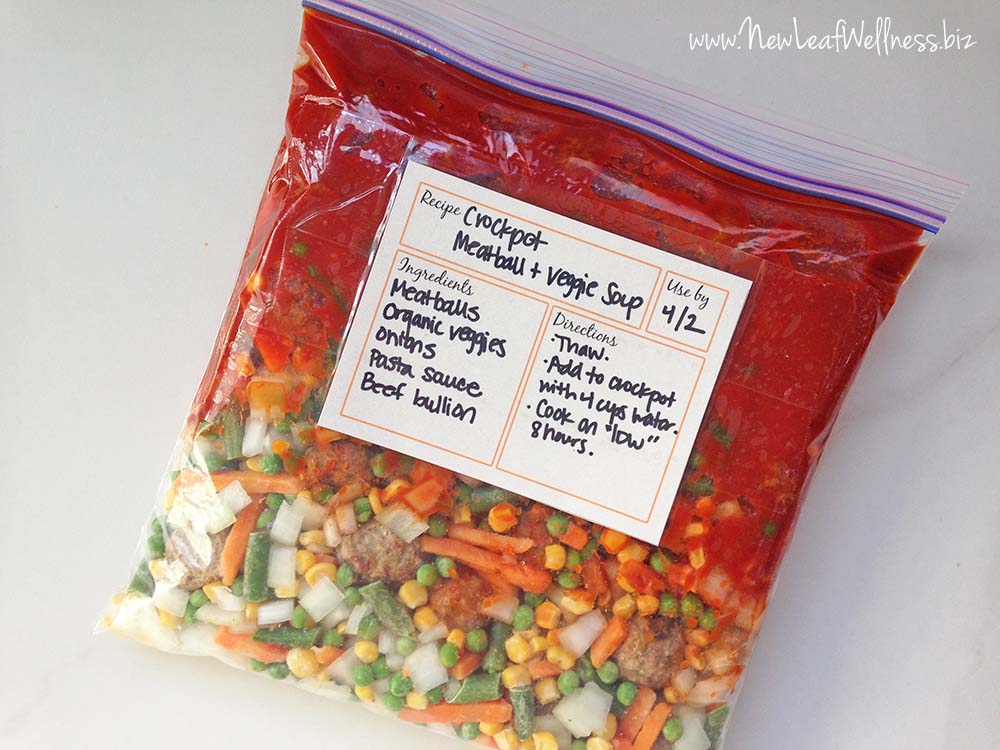 Thoughts or questions?  Leave a comment below.  I'd love to hear from you.