Raise your hand if you like to buy in bulk.  Here's everything you need to know to turn six pounds of ground beef into crockpot freezer meals in 50 minutes or less!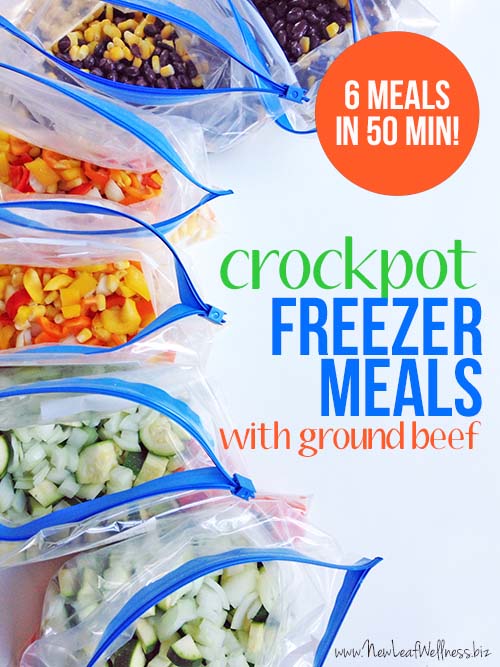 Last week, I shared how to prep six chicken freezer crockpot meals in 30 minutes.  We like to eat a variety of meat, so this week I bought six pounds of ground beef and turned it into six crockpot freezer meals.
Here's what I made…
CLICK HERE FOR THE FREE PRINTABLE RECIPES AND FULL GROCERY LIST

What's so great about these ground beef crockpot freezer meals?
They're healthy recipes that your family is sure to love.
You can take advantage of sales and buy the ingredients in bulk.
In 50 minutes time, you'll have six dinners waiting in your freezer.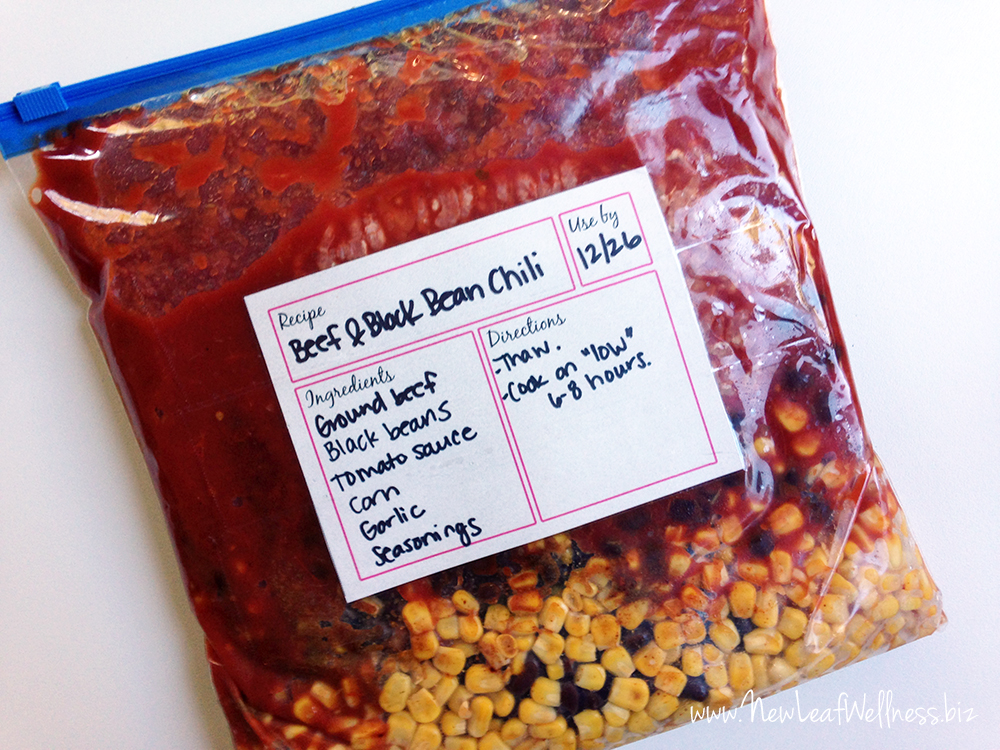 I froze all of my meals raw, so they were very easy and quick to prep.  Plus, they'll cook for the first time out of the freezer and won't taste like leftovers at all.  Wahoo!
If you're nervous about mixing raw meat and vegetables, check out this info from the USDA Food Safety and Inspection Service.  I did a lot of research when I was writing my No Cook Freezer Meals cookbook and learned that freezing to 0 °F inactivates any microbes present in food (such as bacteria, yeasts, and molds).  That means freezing raw meat with vegetables, sauces, and spices is perfectly safe. 
I measure all of the recipes in my No Cook Freezer Meals cookbook and calculate nutritional info, but I don't do that in everyday life.  I would guess that the beef vegetable soup and black bean chili will feed 4-6 adults and the Mexican chili with cornbread topping will feed four.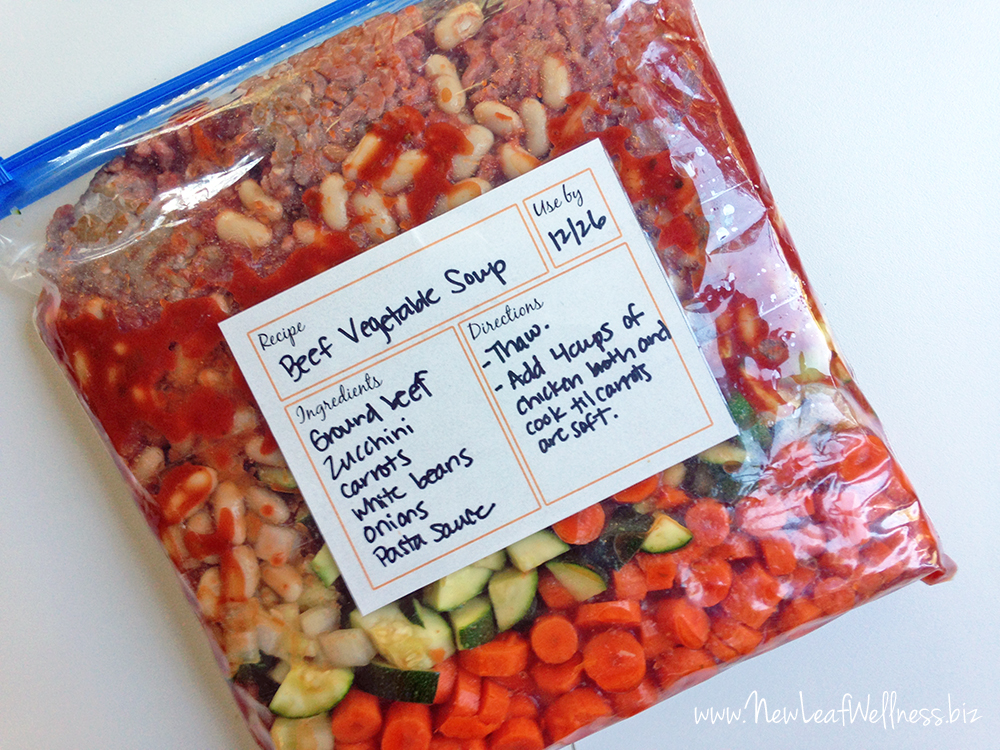 I had the spices on-hand and bought everything else at ALDI for $56.  The ground beef was $4.99 per pound.  Finding a cheaper price for meat would definitely cut down on the cost.
If you're a regular reader, you might notice something different in these pics.  I usually use these freezer bags (affilliate link), but I'm testing out ALDI's.  I'll let you know what I think.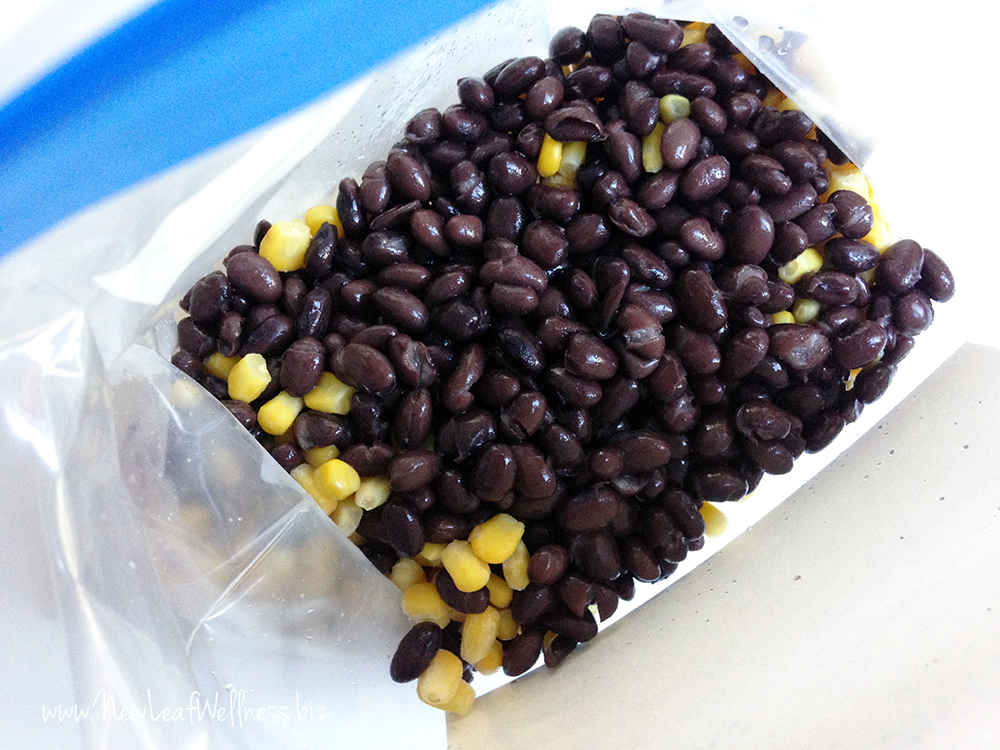 Lastly, here's how I prep my meals quickly and efficiently…
I do all of my shopping ahead of time.  If possible, even a day or two in advance.
When possible, I fill out my freezer meal labels ahead of time. (This saves time when prepping the meals and makes me focus on writing legibly.)
I print my recipes so I don't have search for them on my phone/computer/tablet.
On the prep day, I get out all of the necessary ingredients.
I prep the veggies first.  This step takes the most time, but it makes me so happy to prepare healthy meals for my family.
Then, I open all of the cans and work in an assembly line to fill the bags with their vegetables, beans, spices and sauces.
I add the ground beef to the freezer bags last so it's the first ingredient poured into my crockpot.
Seal, freeze, and thaw before cooking.  Easy, I promise!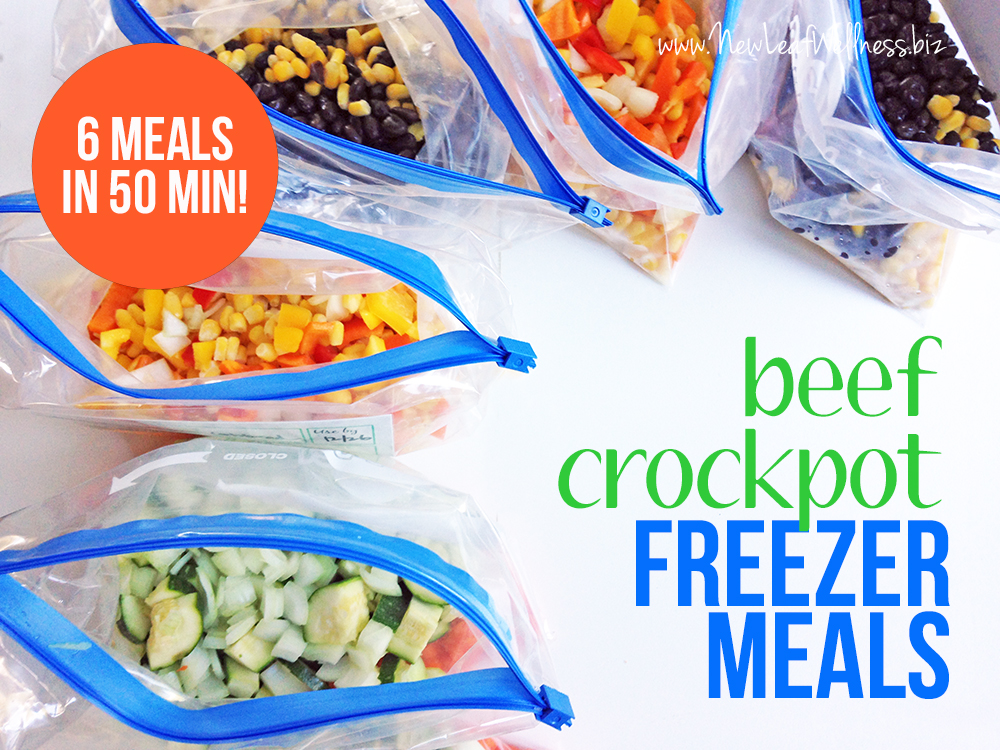 Thoughts or questions?  Leave a comment below.  I'd love to hear from you!