Confession: I totally failed at meal planning last week.  I scrambled for dinner every night, made multiple trips to the grocery store, and even gave up on Thursday and ordered pizza.
By Friday I had enough and decided to prep six healthy freezer crock pot meals for the coming week.  Here's what I made, including my recipes and grocery list!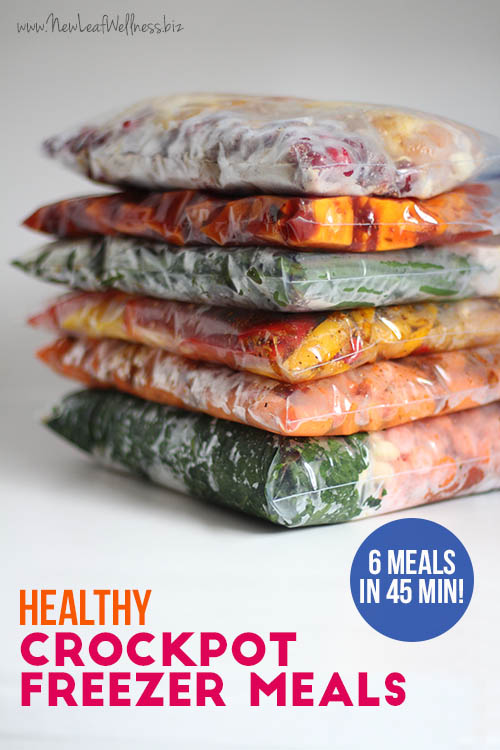 Here are the six healthy freezer crock pot meals that I made:
CLICK HERE FOR THE FREE RECIPES AND GROCERY LIST
Since I'm nine months pregnant, I decided to focus on healthy recipes that would be very easy to make.  I got inspired by this list of simple crock pot freezer meals and picked six recipes with six ingredients or less!  These are all recipes that we've tried before and know taste good.

Here's how I made these meals quickly:
I used frozen diced onions instead of fresh ones.
I bought pre-peeled and diced butternut squash.
I used fresh carrots that I had previously peeled and frozen.
I bought seasoning packets instead of making my own mixes.
With these shortcuts, I was able to make all six meals in less than 30 minutes.  I'm rounding up to 45 minutes in the title of this post because I'm sure some people won't want to make their meals this way.  If you're brand-new to freezer crock pot meals I would give yourself 60-90 minutes and take your time.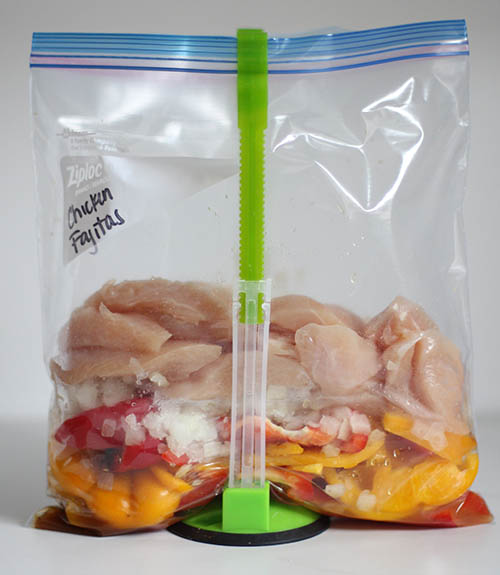 (I use these baggy clips to hold my bags while filling them.)
Now we're set with meals for this week. Yay!  If my baby decides to arrive before we eat all of them I'll add the to my freezer stash.  More info coming soon with how I stocked it with 40+ homemade freezer meals.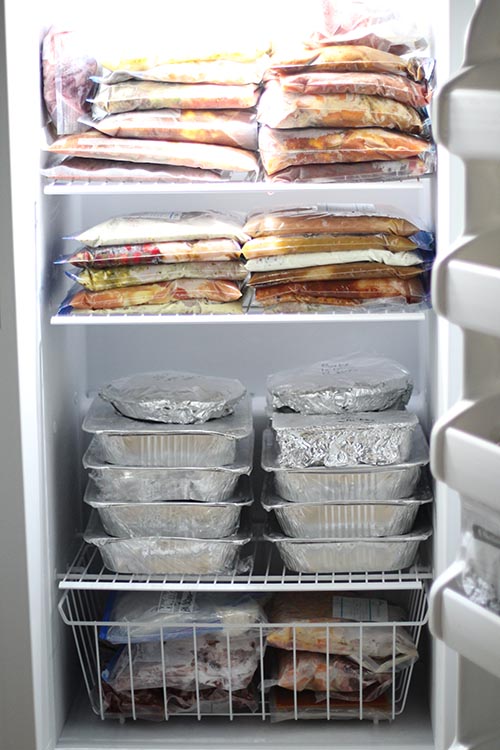 Thoughts or questions?  Please leave a comment below and I'll respond as soon as I can.  I'd love to hear from you.