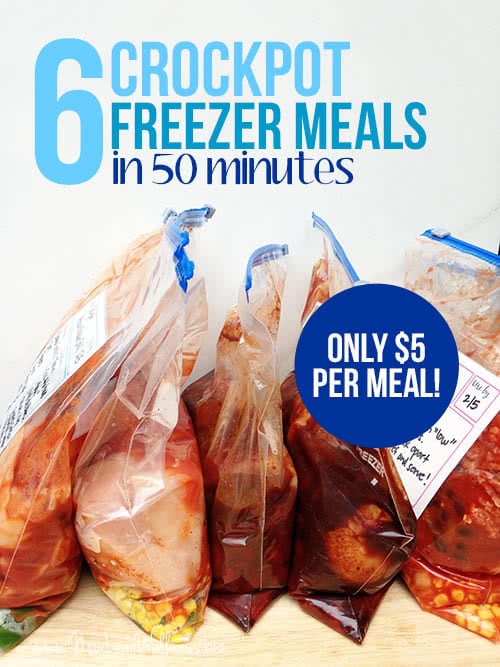 Since I've made hundreds of freezer meals, the number one question people ask me is, "Do you have a huge freezer?!?"  The short answer is "no."  I have the same refrigerator freezer combo as everyone else.
Here's how I keep my freezer clean and organized…
I buy very little frozen food. (Besides homemade freezer meals, the only items you'll find in my freezer are ice cream, chicken nuggets, garlic bread, frozen fruit, and opened bags of frozen veggies that were needed for other recipes.)
I keep a running list of what's in my freezer so I can use it before it expires.
We eat homemade freezer meals almost as quick as I make them.
Every so often, I brainstorm how to use leftover frozen ingredients in new meal plans. (Like today's post!)

Here are the six freezer crockpot meals that I made with items from my freezer and pantry…
CLICK HERE FOR THE FREE RECIPES AND GROCERY LIST
By taking advantage of the produce, sauces, and spices that I had on-hand, I was able to keep my kitchen clean and save money at the same time.  I ended up buying the meat and remaining ingredients at Aldi for $30.  That works out to only $5 per meal!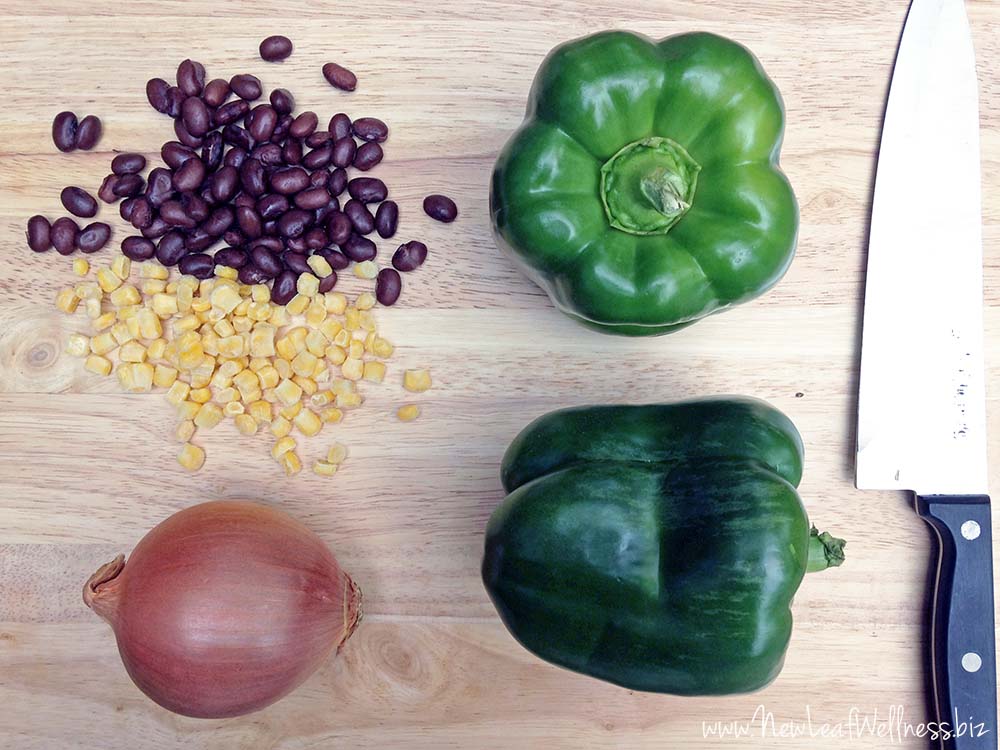 All of the recipes are very simple, so it's likely that you have a lot of the ingredients too.
These budget-friendly meals were all frozen raw so they're very easy and quick to make.  That means they won't taste like leftovers at all when cooked.  Yay!
I can tell you that we've eaten all of these recipes many, many times before.  They're absolutely delicious!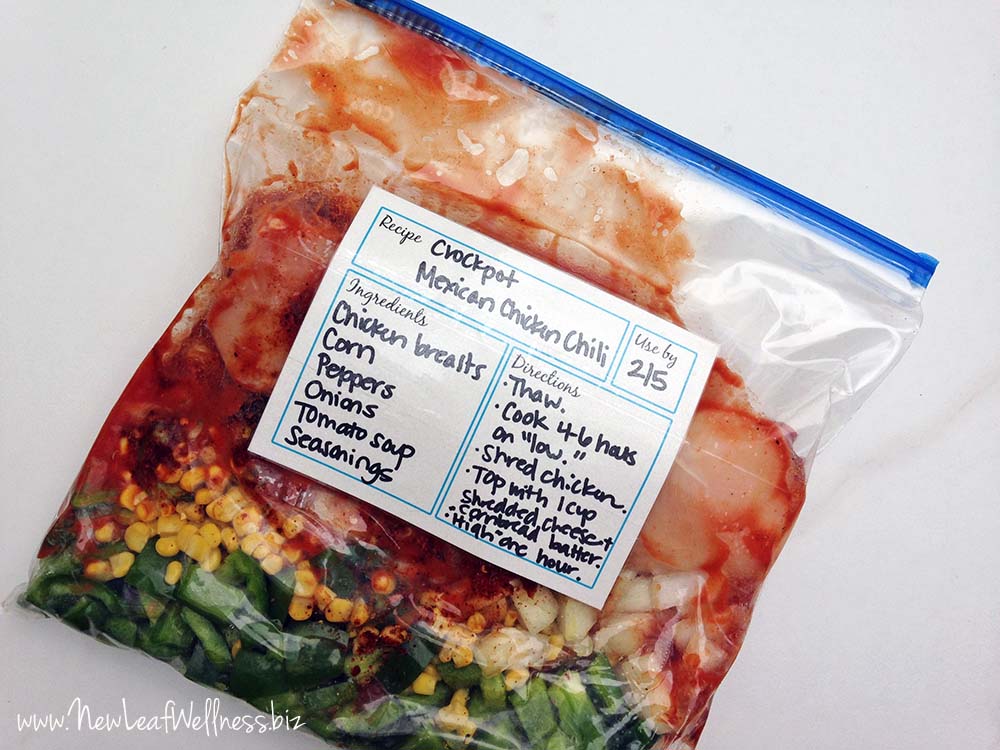 Here's how I prepped all six freezer crockpot meals in 50 minutes…
I printed my recipes so I wouldn't have to search for them on my phone/tablet/computer.
I labeled my freezer bags so I'd remember how to cook them. (I use these simple printable labels.)
I chopped the peppers and used a food chopper (affiliate link) for the onions.
I opened all of the cans and filled all of the bags in an assembly line, adding the meat last so it would be the first item dumped into my crockpot.
I squeezed the air out of my freezer bags (affiliate link), sealed them, and stacked them in my freezer (so it stays neat and organized!).
When we're ready to eat, all I need to do is thaw in my refrigerator or in cold water, cook in my crockpot, and serve!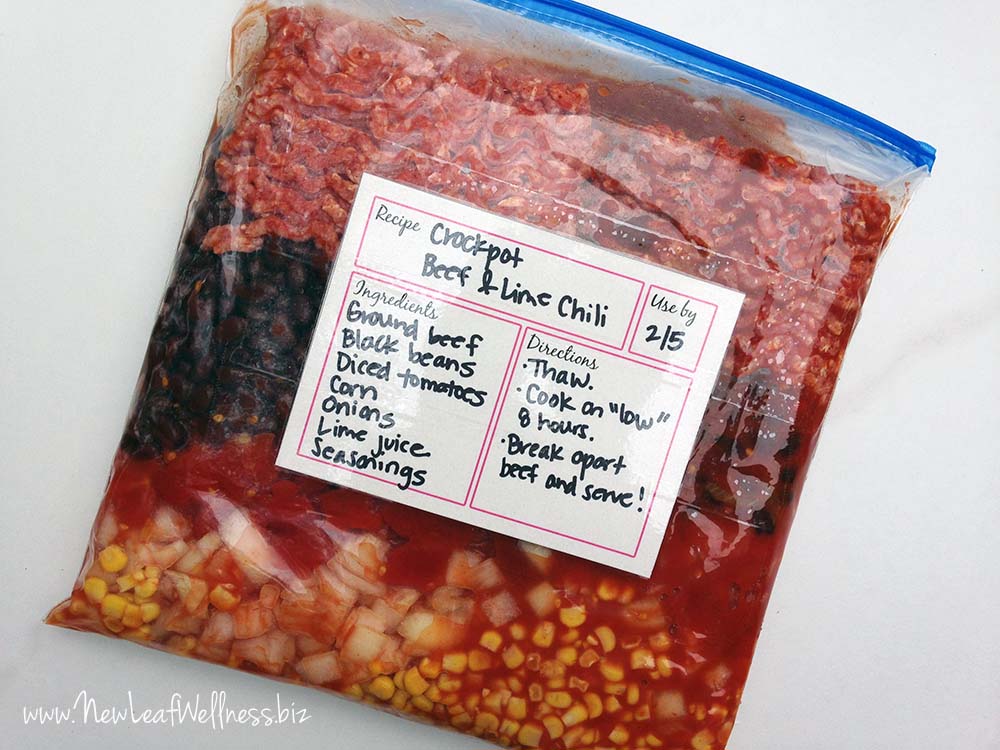 Thoughts or questions?  Leave a comment below.  I'd love to hear from you!