Last weekend, I made six freezer meals in 40 minutes (including clean-up!).  I picked three of our favorite crockpot recipes and froze them in gallon-sized plastic bags.  Not only were they incredibly easy to make, but now my freezer is stocked with healthy meals that my whole family will love.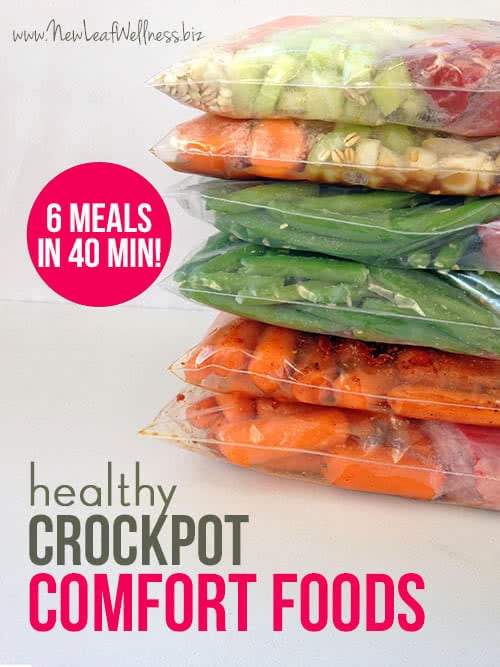 Here's what I made…
CLICK HERE FOR THE FREE RECIPES AND GROCERY LIST
These recipes are proof that "comfort foods" can be healthy too!

All three recipes feature boneless beef chuck shoulder roasts.  It's my absolute favorite meat to cook in the crockpot because it cooks down and melts in your mouth.  Comfort food at its finest!
Boneless beef chuck roasts were $1 off per pound at the grocery store last week, so I was able to save $10 on the meat needed for these recipes.  Yay!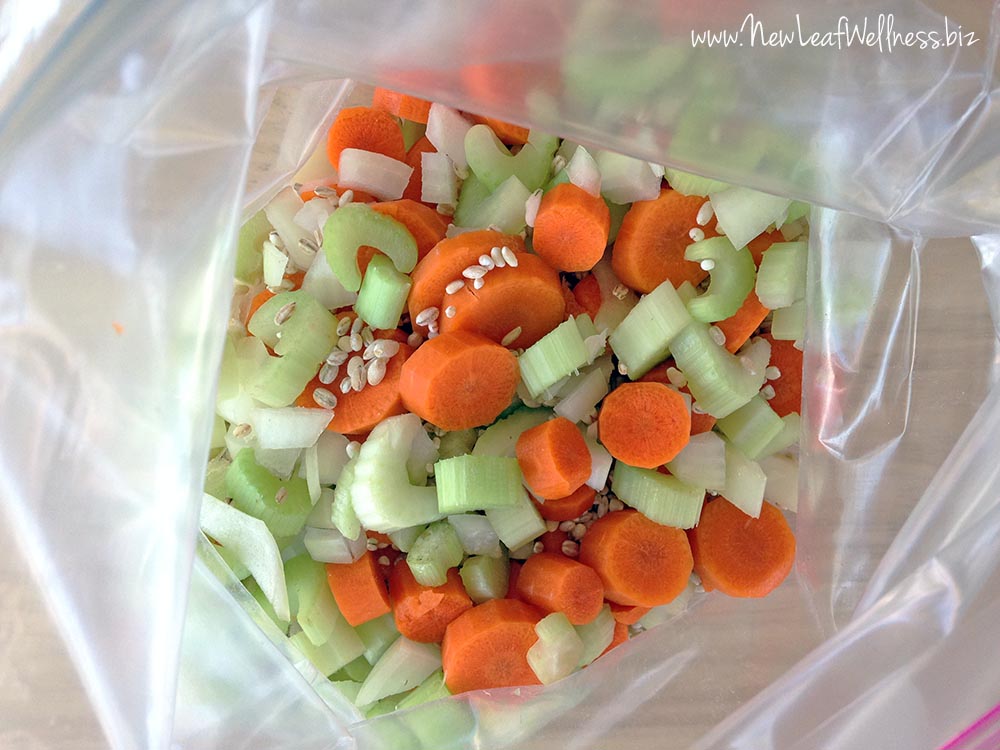 I consider these recipes to be HEALTHY comfort foods because they include…
Vegetables
As few processed foods as possible
An absolutely amazing taste that is warm and comforting!
Bonus points awarded because they make my house smell like I've been slaving away in the kitchen all day.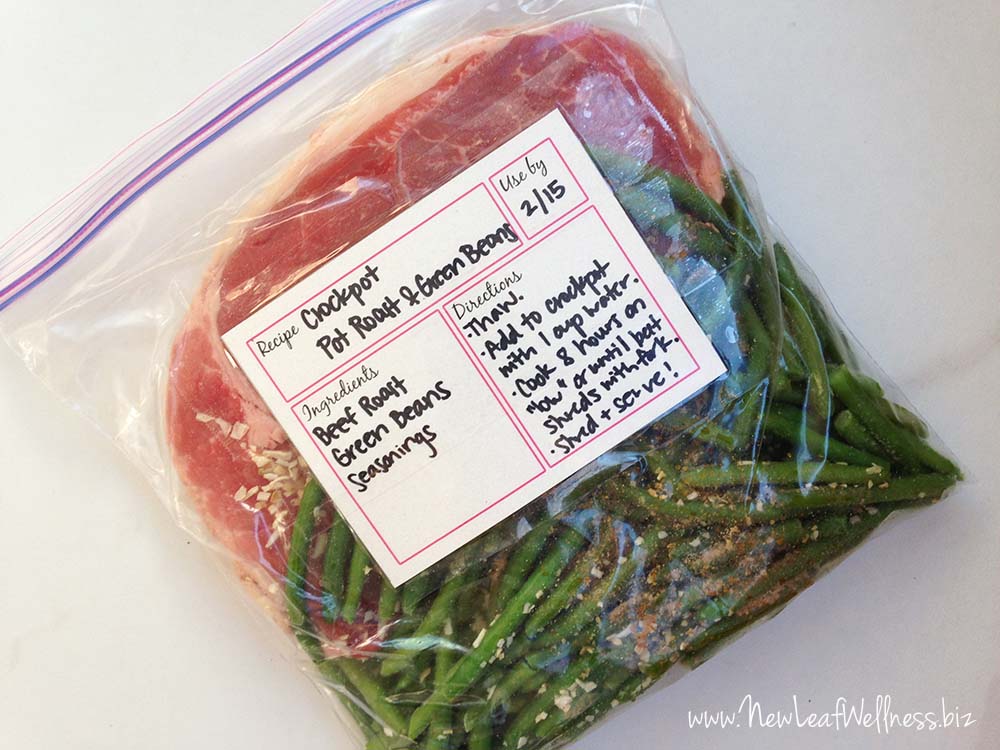 I spent $50 on ingredients and froze all of my meals raw.  If you're nervous about mixing raw meat and vegetables, check out this info from the USDA Food Safety and Inspection Service.  I did a lot of research when I was writing my No Cook Freezer Meals cookbook and learned that freezing to 0 °F inactivates any microbes present in food (such as bacteria, yeasts, and molds).  That means freezing raw meat with vegetables, sauces, and spices is perfectly safe.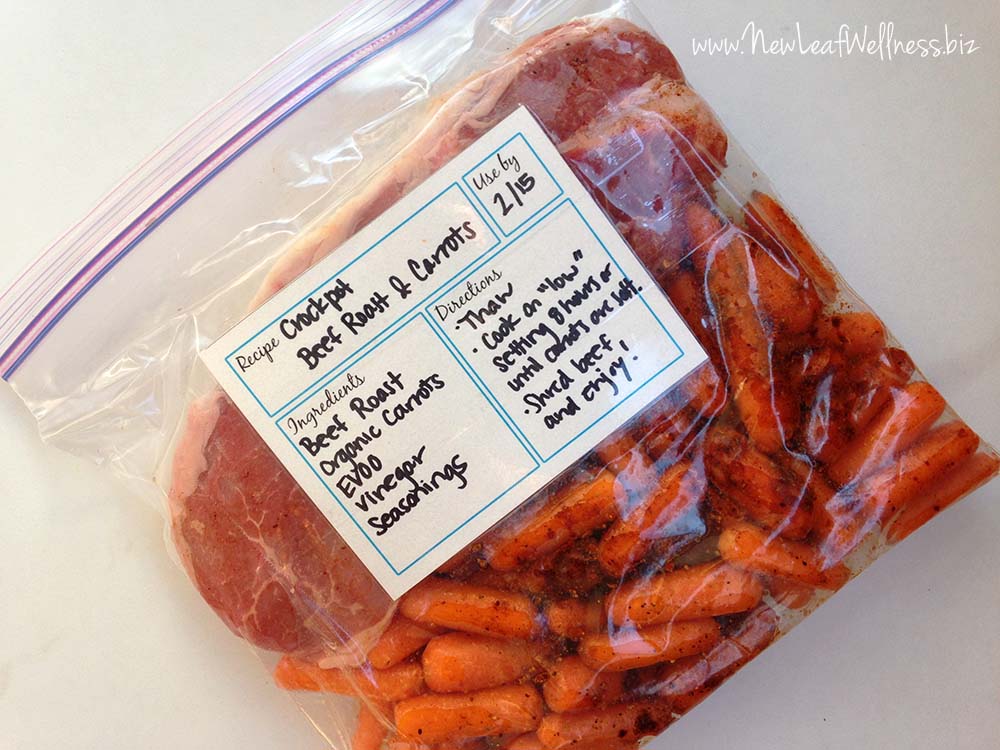 If you're new to freezer cooking, here's how I prep my meals quickly and efficiently…
I print my recipes and fill out my freezer meal labels.
I do all of my shopping ahead of time.
I prep all of the veggies first.  (I can't wait for my family to eat all of this healthy food!)
I work in an assembly line to fill all the freezer bags with their vegetables, spices, and meats.  (Adding the meat last so it's the first ingredient poured into the crockpot.)
Lastly, remove as much air as possible, seal, and stack in the freezer.
Most freezer meals will stay fresh in a regular freezer for three months.  When you're ready to eat, thaw overnight in the refrigerator or in a bowl of water.  Cook, and enjoy!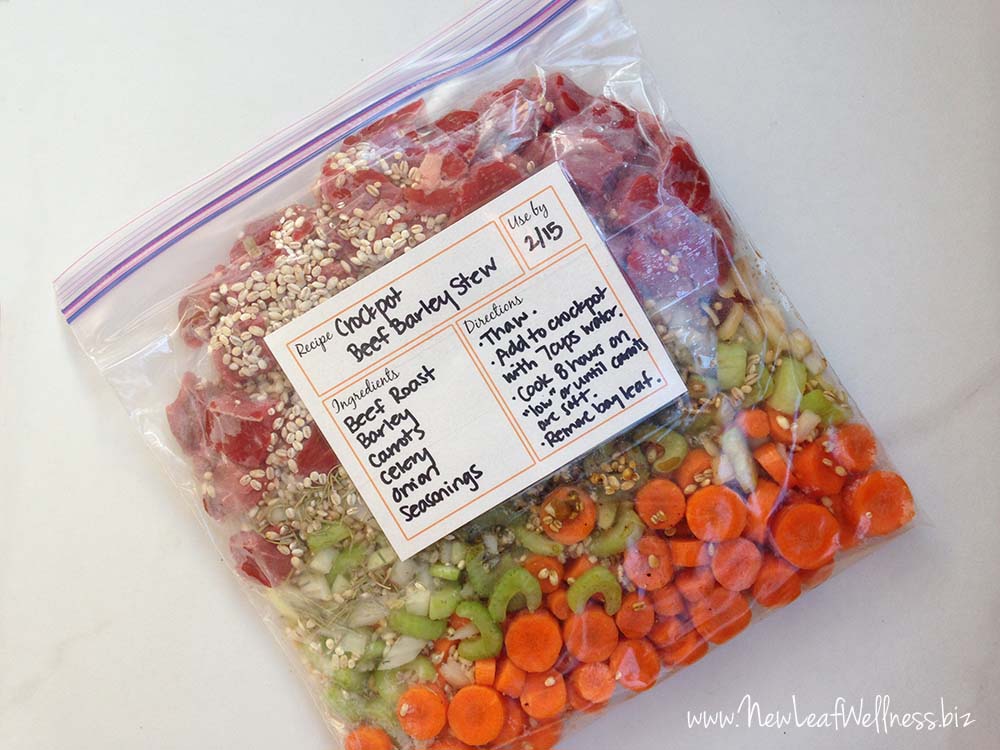 Thoughts or questions?  Leave a comment below and I'll get back to you as soon as I can!