Here are 31 crockpot freezer recipes that are naturally gluten-free and dairy-free.  I've tried almost every single one myself and can vouch that they're delicious too.  Simply combine the ingredients in gallon-sized plastic baggies and freeze for busy weeknights.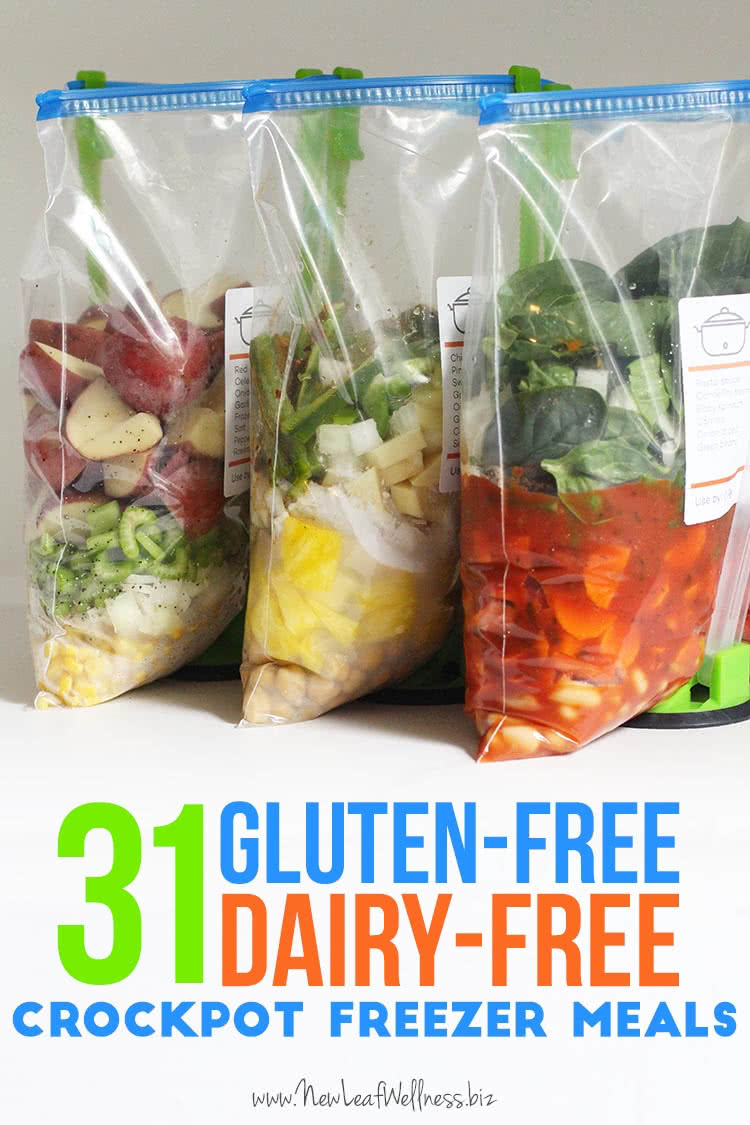 If you're new to crockpot freezer meals, here's what's so great about them:
They can be assembled and frozen without any cooking ahead of time.
They cook for the first time out of the freezer and don't taste like leftovers at all.
They last for at least three months in a standard freezer so you can take advantage of sales at the grocery store and stock your kitchen at a fraction of the cost.
My new Slow Cooker Freezer Meals mini eCookbook will walk you through the process of stocking your freezer with healthy, homemade meals (and all of the recipe are gluten-free or easy to adapt!).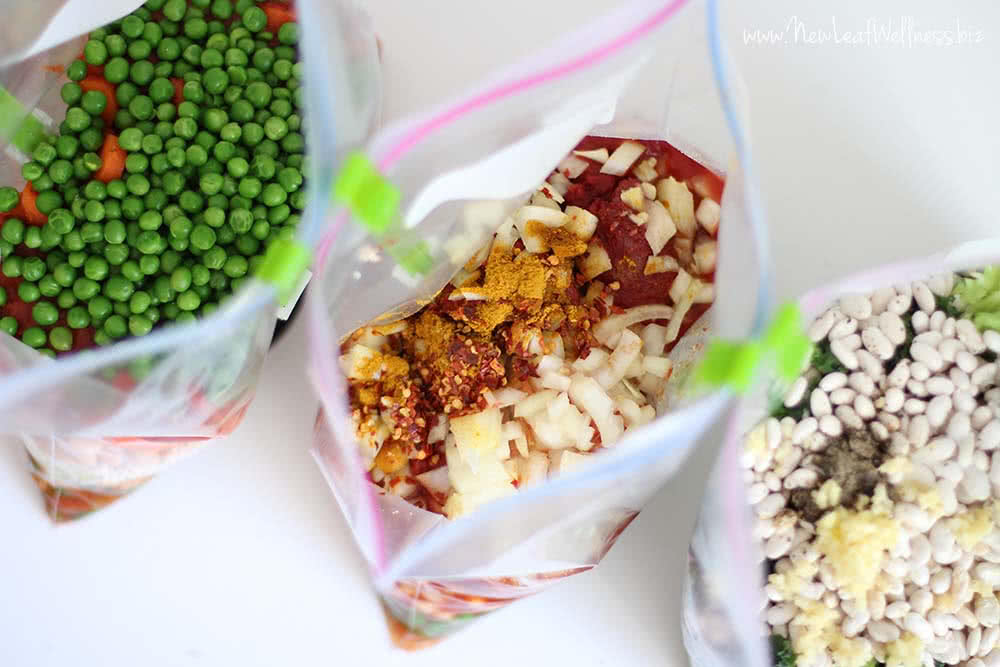 Below, you'll find 31 crockpot freezer meals that are naturally gluten-free and dairy-free.  They're also healthy, delicious, and easy to make.  If you're preparing these meals for someone with food allergies, please make sure to read every ingredient's food label – gluten and dairy can be hidden in foods that you wouldn't expect (like pasta sauce, soy sauce, and vinegar).
I recommend serving these meals with simple sides dishes, like rice and steamed broccoli or a salad.  Enjoy!
31 Gluten-Free Dairy-Free Crockpot Freezer Meals
You can find exactly how I prep and freeze each meal in this printable pdf. It includes a super detailed grocery list in case you want to prep all of them at once.
If you're new to crockpot freezer meals, you can also find tons of freezer recipes, tips, and nutritional info in my best-selling freezer eCookbooks.
Thoughts or questions? Please leave a comment below and I'll respond as soon as I can.