Sometimes I cook something for dinner that's too delicious not to share on my blog.  This slow cooker party pork recipe is one of those recipes.
My husband I were both grew up with moms who cooked really, really good food.  Whenever I eat delicious, comfort-type food I always think of my mom.  I'm pretty confident in my cooking skills, but most days I feel like I'm still working on cooking food like that.
Until now.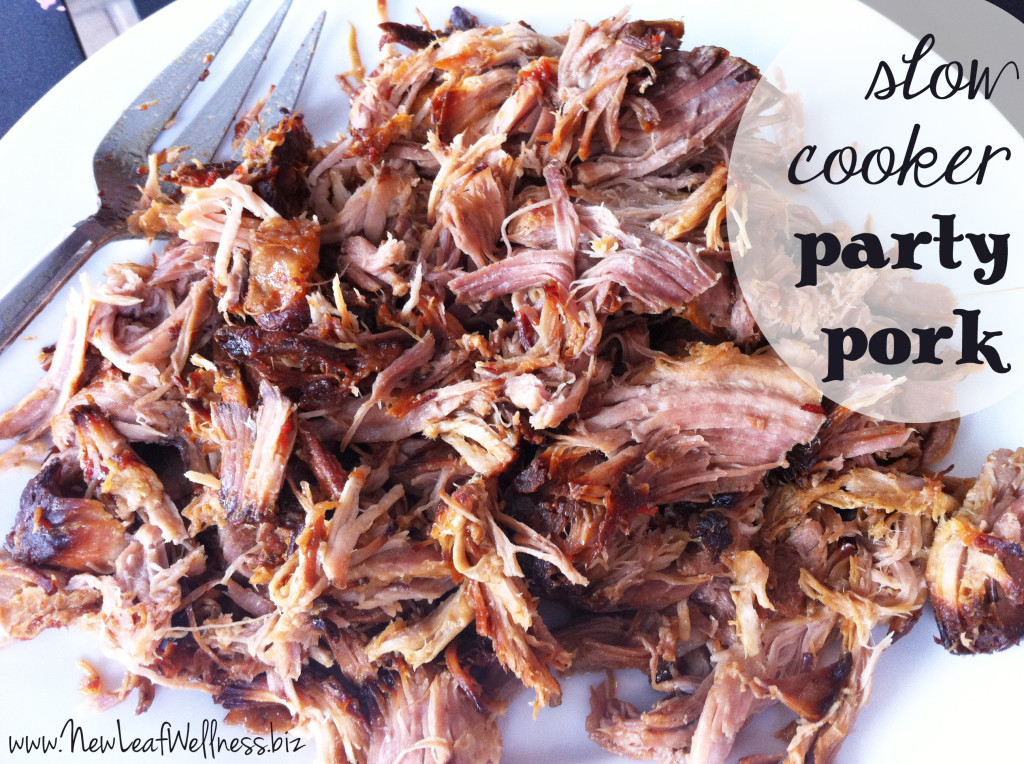 If you've never cooked with bone-in meats before, this is the perfect recipe to get started.  While I cook with boneless meats too, I have to say that cooking with the bones makes the meat so much more juicy and flavorful.  Whenever bone-in pork roasts go on sale at the grocery store, I stock up and freeze them with sauces using my homemade freezer meal tips for beginners.
This slow cooker party pork recipe was inspired by the cocktail meatballs that are cooked with grape jelly and chili sauce.  The sauce combo is perfect – sweet, but not too sweet and super flavorful.
With only four ingredients, it doesn't get any easier than this.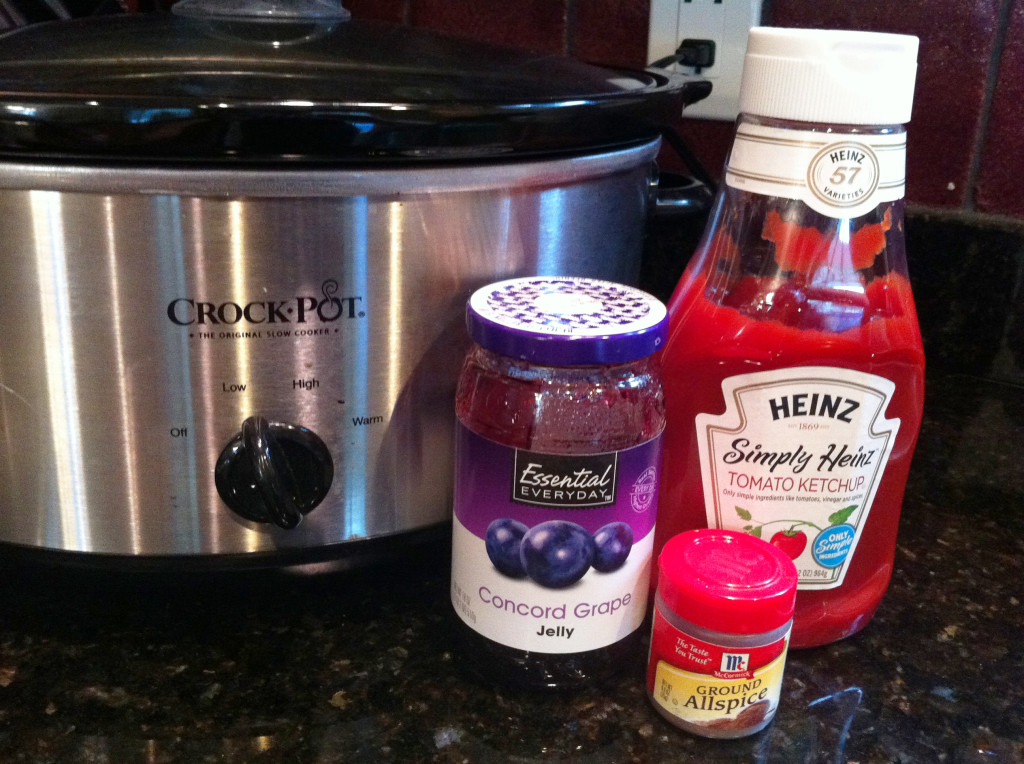 Slow Cooker Party Pork Recipe
Ingredients
2-3lb bone-in pork shoulder (sometimes labeled as a "boston butt" or "pork butt")
1 cup grape jelly
1 cup ketchup (we like Simply Heinz)
1/4 teaspoon ground allspice
Directions
Add pork to your slow cooker.
Combine jelly, ketchup, and allspice in a bowl, and then pour over pork.
Add lid to slow cooker and cook on "low" for 8-12 hours.  (The time will depend on the strength of your slow cooker.)
Remove pork from your slow cooker and separate the meat from bone with a fork.  (The meat should fall off the bone.)
Strain the juice left in your slow cooker and serve as a gravy with the meat.
Serve on sandwich buns with a side salad.  Yum!