I decided to prep a bunch of healthy crockpot freezer meals last weekend and was able to make eight in only 45 minutes (including clean-up!).  All of the recipes were very simple and included a meat, vegetable, and homemade sauce.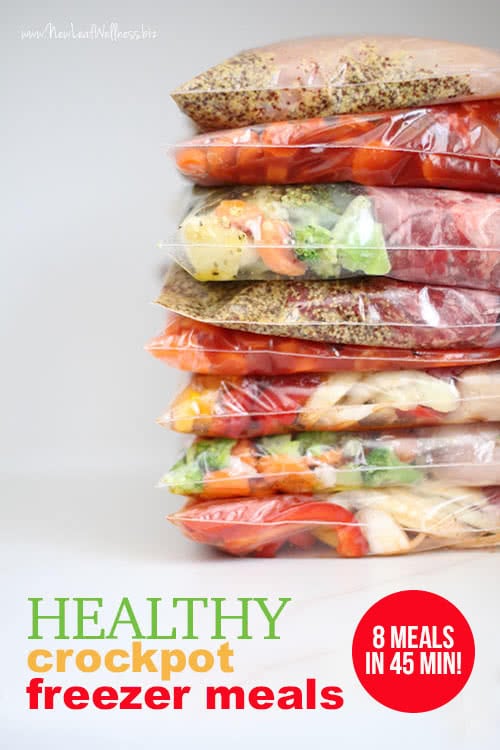 I loved the meat-veggie-sauce combo because it meant I could spend most of my grocery money on meats and vegetables and make the sauces with ingredients already in my refrigerator and pantry.
I typically double my freezer recipes and make two of each, but I decided to switch things up by focusing on recipes that work well with different types of meats.  That way, I was able to save time and money, but make eight totally different meals.  Great idea, right?!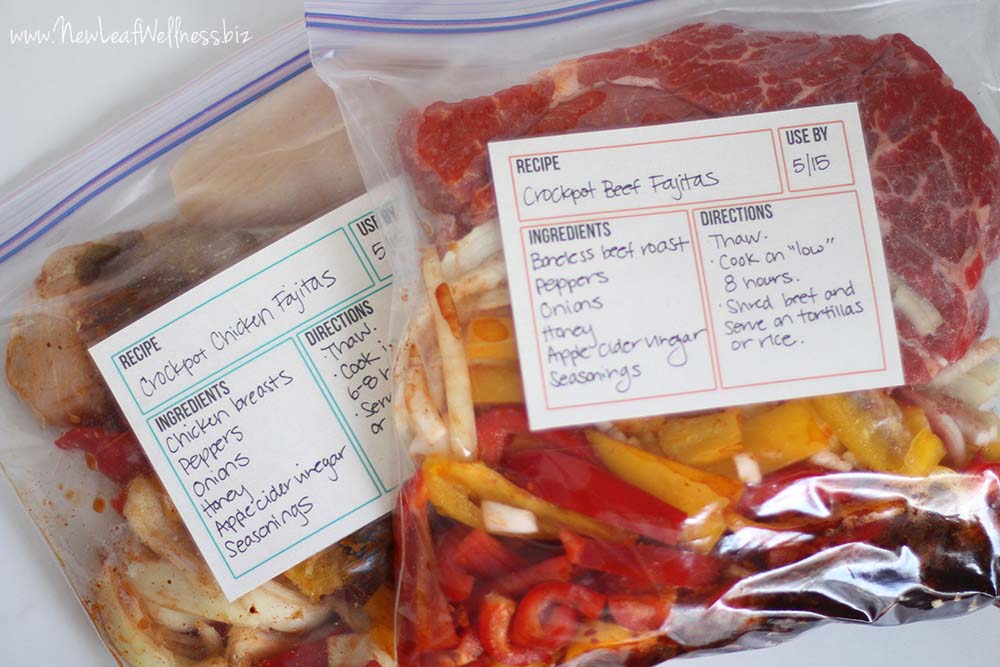 Here's what I made:
Two bags of beef fajitas (I made one with chicken)
Two bags of Italian chicken and veggies (I made one with beef)
Two bags of honey dijon chicken and red potatoes (I made one with beef)
Two bags of BBQ chicken and carrots (I made one with beef)
CLICK HERE FOR THE FREE RECIPES AND GROCERY LIST
Now we're set with dinners for eight busy weeknights.

Side note: I'm still loving my freezer baggy stands!  I even bought six more last week with my birthday money.  (You can read more about them in my blog post with crockpot freezer meals from Whole Foods.)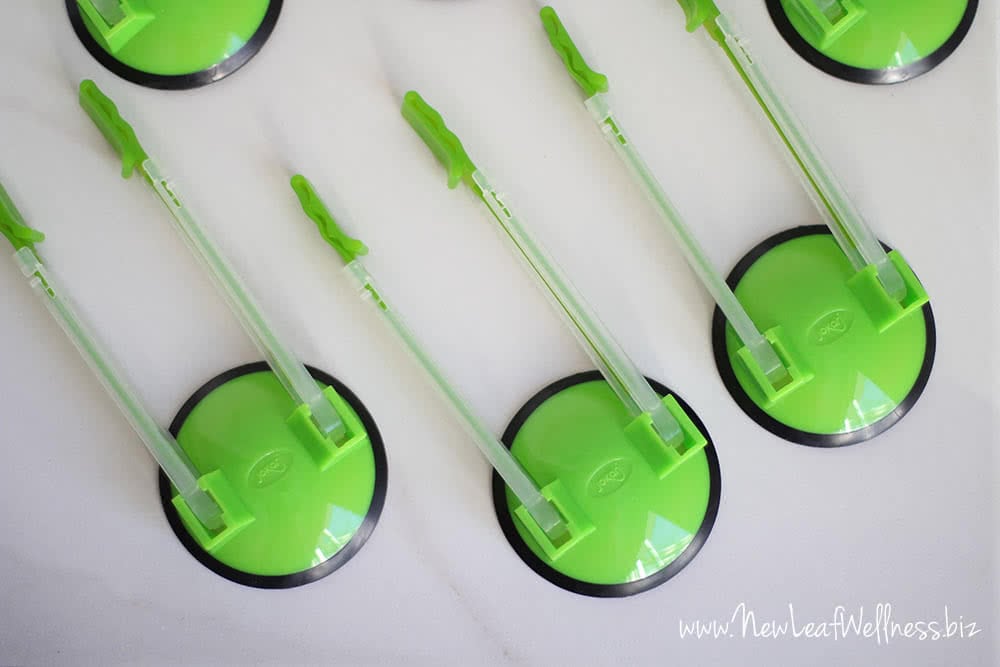 I know everyone has a different idea about what's "healthy."  Personally, I'm looking for the following:
Vegetables
As few processed foods as possible
An absolutely delicious taste (Because who wants to eat healthy food if is doesn't taste good?!)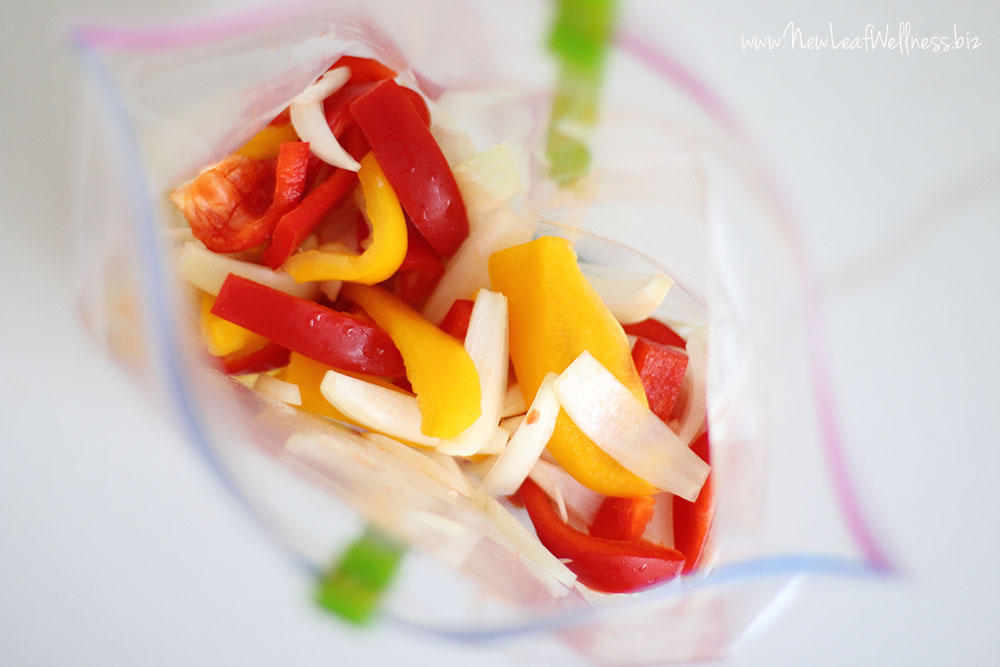 Overall, I spent $77 on ingredients and $60 of that was spent on meat.  The beef was were more expensive than the chicken, so if you're trying to save money you might want to make all of your meals with chicken or a less expensive meat, like pork chops.
I was happy to spend that amount on eight healthy dinners.  My family of five probably couldn't eat at McDonalds eight times for that price!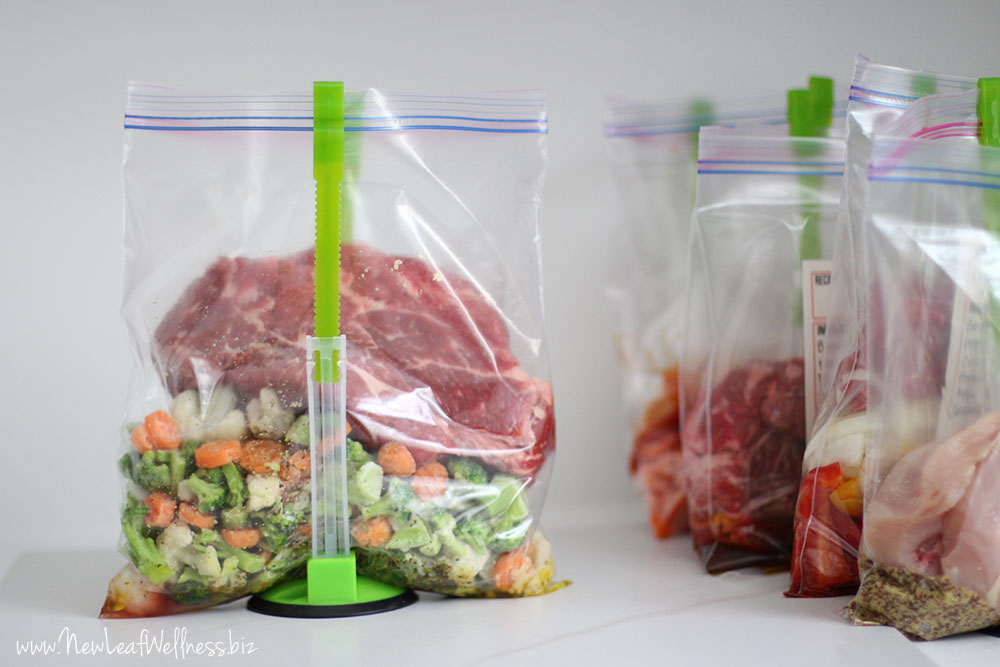 The printable recipes above will walk you through the process step-by-step.  All of the meals are frozen without any cooking ahead of time so they couldn't be easier to make.  If you're new to freezer cooking, my freezer cookbooks also include a ton of great recipes and tips.
If you have any thoughts or questions, please leave a comment below.  I'd love to hear from you.