People complain that eating healthy is expensive, but it doesn't have to be that way.  Here are 27 healthy crockpot freezer recipes that cost $7 or less to make.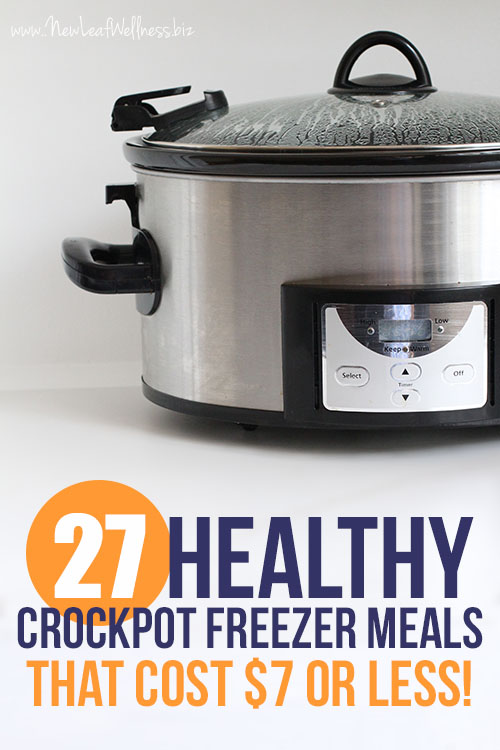 First, let me explain what I consider "healthy."  All of the recipes in this list include:
As few processed foods as possible
Vegetables or the ability to serve them with a simple vegetable side dish like steamed broccoli
An absolutely amazing taste!  (Because who wants to eat healthy food that doesn't taste good?!)
To estimate the cost as less than $7, I used the "rock bottom price list" from Grocery University.  It includes a "won't pay more than price" for common meats, produce, canned goods, and other items that can you buy at the grocery store.  If you want to save even more money, you can use the "stock up price" to know when to buy the ingredients in bulk.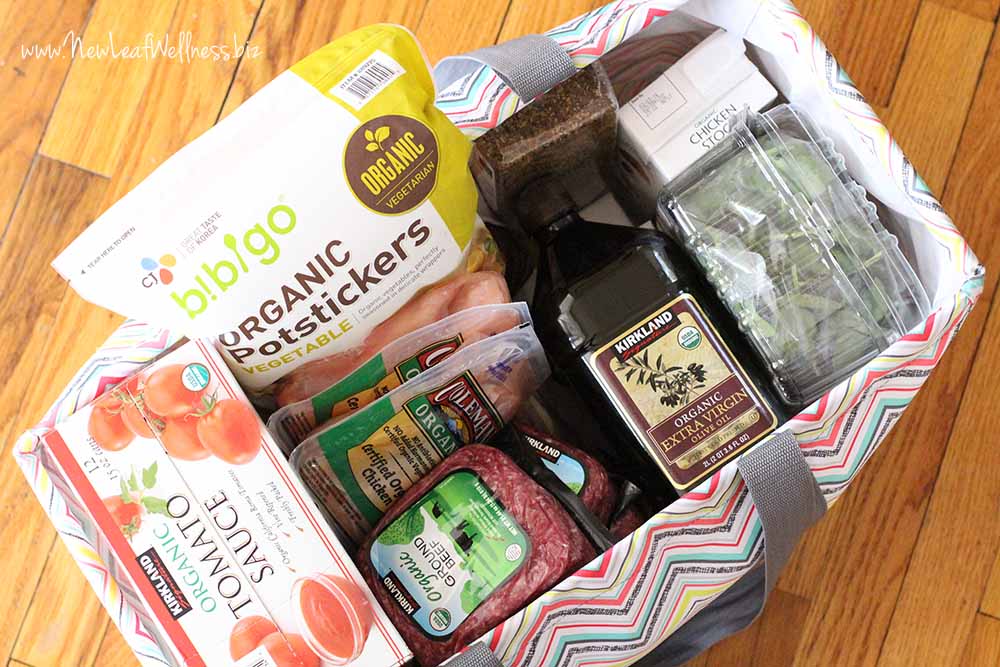 The servings for these recipes range from 3-7.  That means even the most expensive meals (the ones that cost $7), only cost $1-2.33 per serving.  The less expensive meals (like the Shredded BBQ Chicken that only costs about $3), only cost about .50 cents a serving.   Tell McDonald's to beat that!
All of these recipes can be prepped and frozen for your crockpot so healthy eating couldn't be easier.  I've personally tried 99% of these recipes and can tell you that they're delicious, nutritious, and easy to make.

27 Healthy Crockpot Freezer Recipes You Can Cook For $7 Or Less
Simply add the ingredients to your crockpot or assemble and freeze for later.  If the recipe doesn't contain freezer directions, combine all of the ingredients in a gallon-sized plastic freezer bag, remove as much air as possible, and freeze for up to three months.  (I used to brown my ground meat before freezing, but now I even freeze those meals raw.)
When you're ready to eat, thaw the bag in your refrigerator overnight or in a bowl of cold water.  Cook according to the recipes instructions and add 1-2 hours if the meal isn't totally thawed.
Serve with frozen veggies, steamed broccoli, or rolls and dinner is done!