I'm so excited to share one of the recipes from my new cookbook with you!  It's a recipe for slow cooker Hawaiian chicken that can be quickly prepped and frozen and then cooked in your slow cooker.  Such an easy, simple, and yummy meal to have on-hand.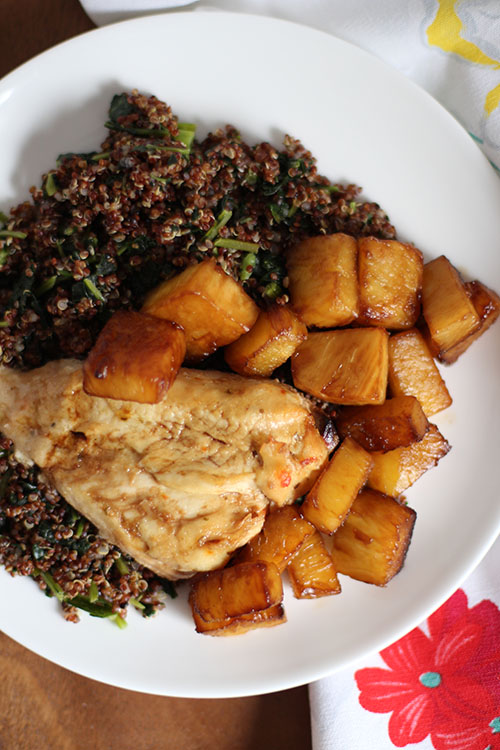 What I love about this slow cooker Hawaiian chicken is that it's not your average chicken dinner.  In a previous blog post, I shared my favorite chicken crockpot recipes.  They're all delicious, but this is something special.
This recipe for slow cooker Hawaiian chicken only requires four ingredients: chicken breasts, fresh pineapple, brown sugar, and soy sauce.  Yum!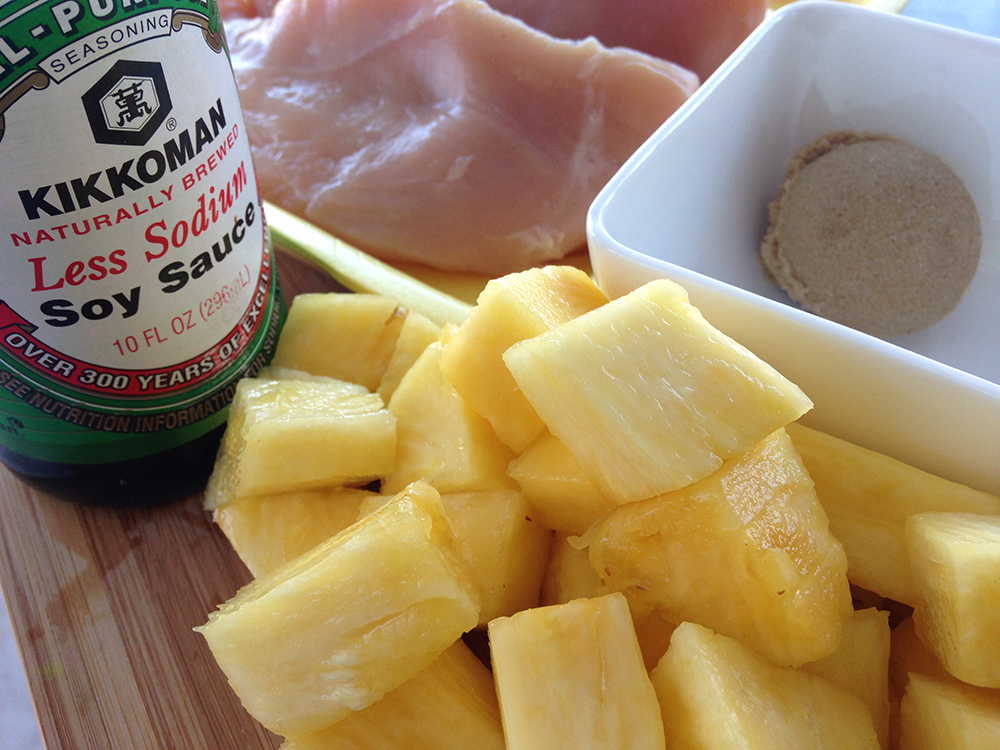 No cook freezer meals don't require any cooking before freezing. Simply combine the meats, vegetables, sauces and spices, and freeze!
Slow Cooker Hawaiian Chicken for the Freezer
Ingredients
1lb boneless, skinless chicken breasts, cut into bite-sized pieces
1 fresh pineapple, stalk, skin, and core removed and fruit cut into bite-sized pieces
2 tablespoons light brown sugar
2 tablespoons low sodium soy sauce
Materials
1 gallon-sized plastic freezer bag
Prep
Label your freezer bag.
To your freezer bag, add pineapple, brown sugar, soy sauce, and chicken breasts. (Add the chicken breasts to the bag last, so they're the first ingredient poured into your slow cooker.)
Remove as much air from the freezer bag as possible, seal, and lay flat in your freezer.
Cook
The night before cooking, move frozen bag to your refrigerator to thaw.
The morning of cooking, pour contents of freezer bag into your slow cooker and cook on "low" setting for 3-6 hours, or until chicken is cooked through and tender.
Serve with brown rice and broccoli, and enjoy!