Want to simplify your dinner routine?  Stock your freezer with crockpot freezer meals!  Here are 25 of my favorites (printable recipes and grocery list included!).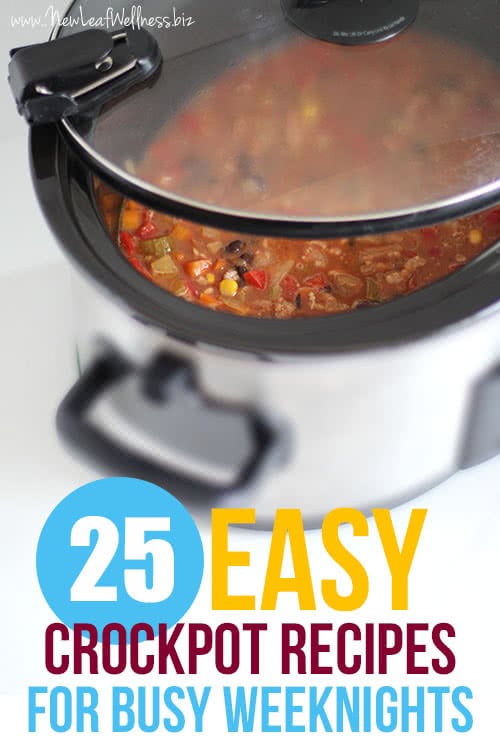 Three reasons I love crockpot freezer meals:
There's no cooking required ahead of time so they're super easy to make.  Simply combine the ingredients in plastic freezer bags and freeze for up to three months.
They cook for the first time out of the freezer and don't taste like leftovers at all.
I can save money by buying the ingredients in bulk.
Since I've tried hundreds of crockpot recipes, I decided to compile a list of my favorites for busy weeknights.  These recipes are all family-friendly and easy to make.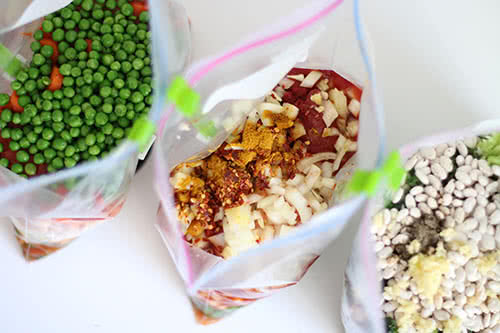 If you're nervous about mixing raw meat and vegetables, don't be.  I did a lot of research when I was writing my No Cook Freezer Meals cookbook and, according to the USDA Food Safety and Inspection Service, freezing to 0 °F inactivates any microbes present in food (such as bacteria, yeasts, and molds).  That means freezing raw meat with vegetables, sauces, and spices is perfectly safe. (You can find more info on food safety here.)
I've tried every single one of these recipes myself and they're healthy, delicious, and easy to make.  Enjoy!
25 Easy Crockpot Recipes For Busy Weeknights
If you're motivated to prep all 25 at once, I typed up exactly how I freeze and cook each meal in a printable pdf.  I also included a super detailed grocery list: 
CLICK HERE FOR THE FREE PRINTABLE RECIPES AND GROCERY LIST
Thoughts or questions?  Please leave a comment below and I'll respond as soon as I can.  I'd love to hear from you.