Here's a simple recipe for crockpot chili made with steak that your whole family will love.  It's a hearty and delicious meal with the perfect combination of spices.  The steak meat will melt in your mouth and make you think twice about ever making chili with ground meat again.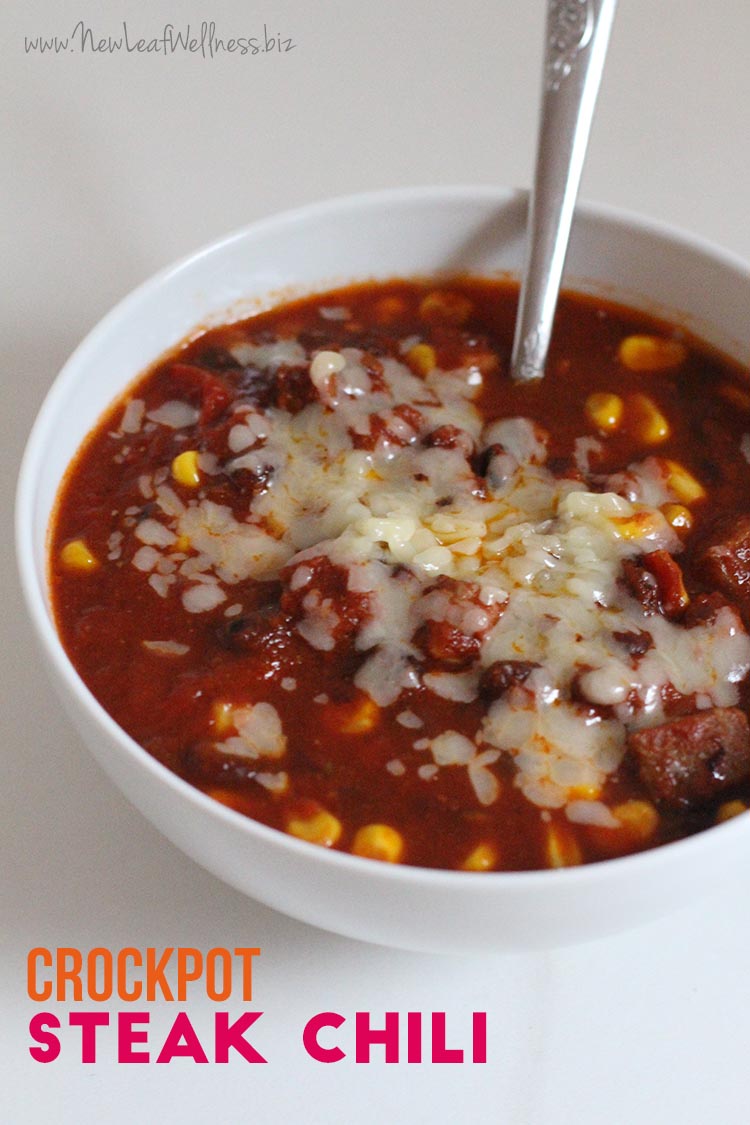 Last time we went to visit my in-laws, my mother-in-law made a big pot of chili with leftover sirloin steaks.  I had never made chili with steak before, so I wasn't sure how it would turn out, but it was amazing.  As soon as we got back to Pittsburgh I knew I had to make my own version in the crockpot.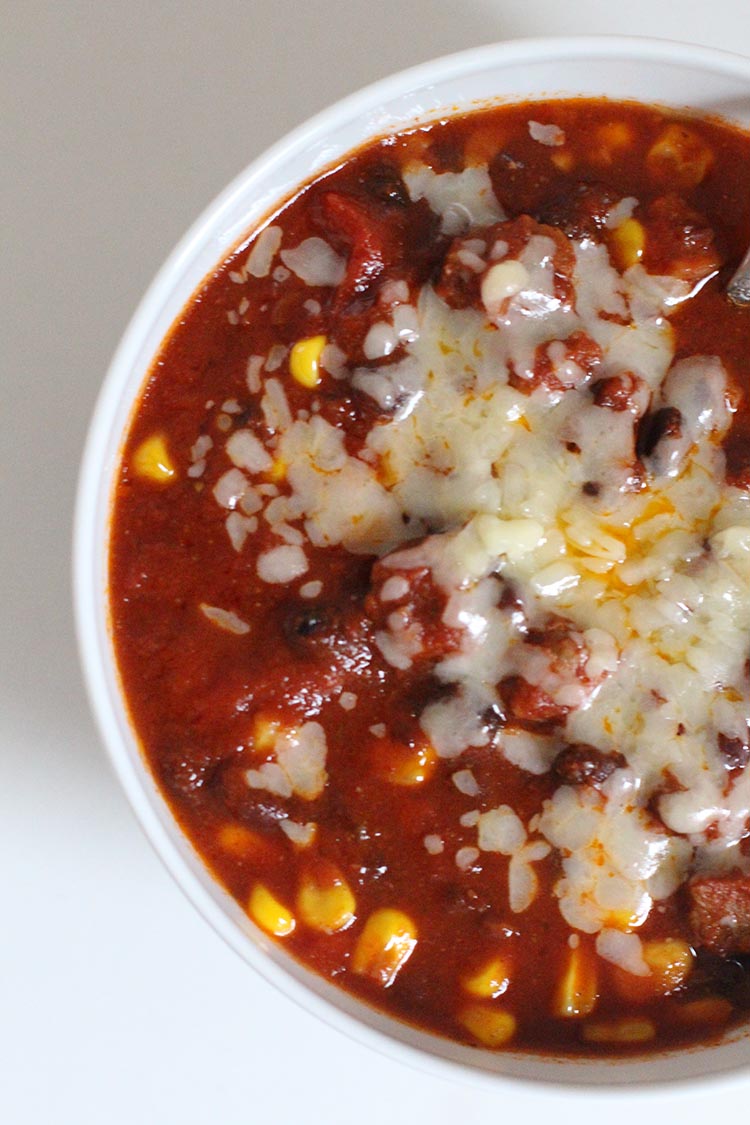 I decided to modify the Crockpot Turkey and Bean Chili recipe in my No Cook Freezer Meals cookbook to include steak instead of ground turkey.   Oh my, was it delicious!
And, it couldn't be easier to make.  Simply combine the ingredients in your crockpot or dump them into a gallon-sized bag and freeze for later.  I love having homemade freezer meals on-hand for busy weeknights.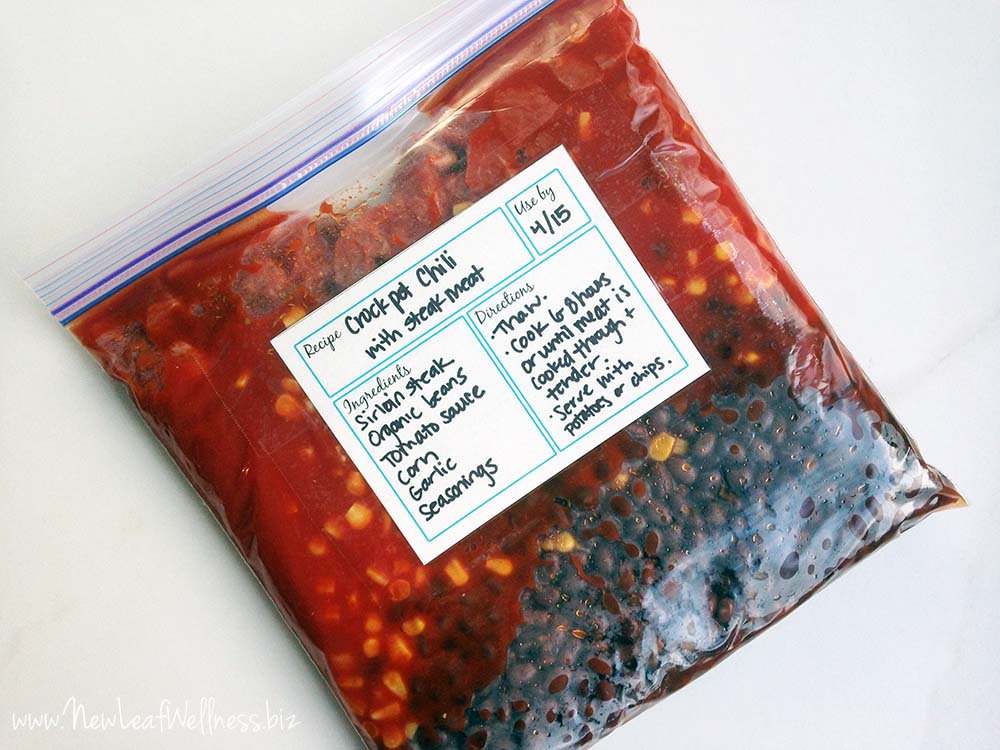 Crockpot Chili Made with Steak Meat
Yields: Four servings
Ingredients
1 pound of sirloin steak, fat trimmed and cut into bite-sized pieces (I used two raw steaks, but you can also use leftover cooked sirloin steaks or a raw or cooked boneless beef chuck shoulder roast.)
28oz can of tomato sauce
2 cans of black beans (15oz each), drained and rinsed
1.25 cups frozen corn
2 large cloves of garlic, minced
1 tablespoon paprika
1 tablespoon chili powder
1 tablespoon ground cumin
1.5 teaspoons oregano leaves
.25 teaspoon crushed red pepper flakes
Directions
Combine all ingredients in crockpot and cook for 8 hours on "low" setting, or until steak is cooked through and tender.
To Freeze and Cook Later
Add all ingredients to a gallon-sized plastic freezer bag.  Remove as much air as possible, seal, and freeze flat in your freezer for up to three months.  When ready to cook, thaw and add to crockpot.  Cook for 8 hours on "low" setting, or until steak is cooked through and tender.
Serve with potatoes or chips and cheese.  YUM.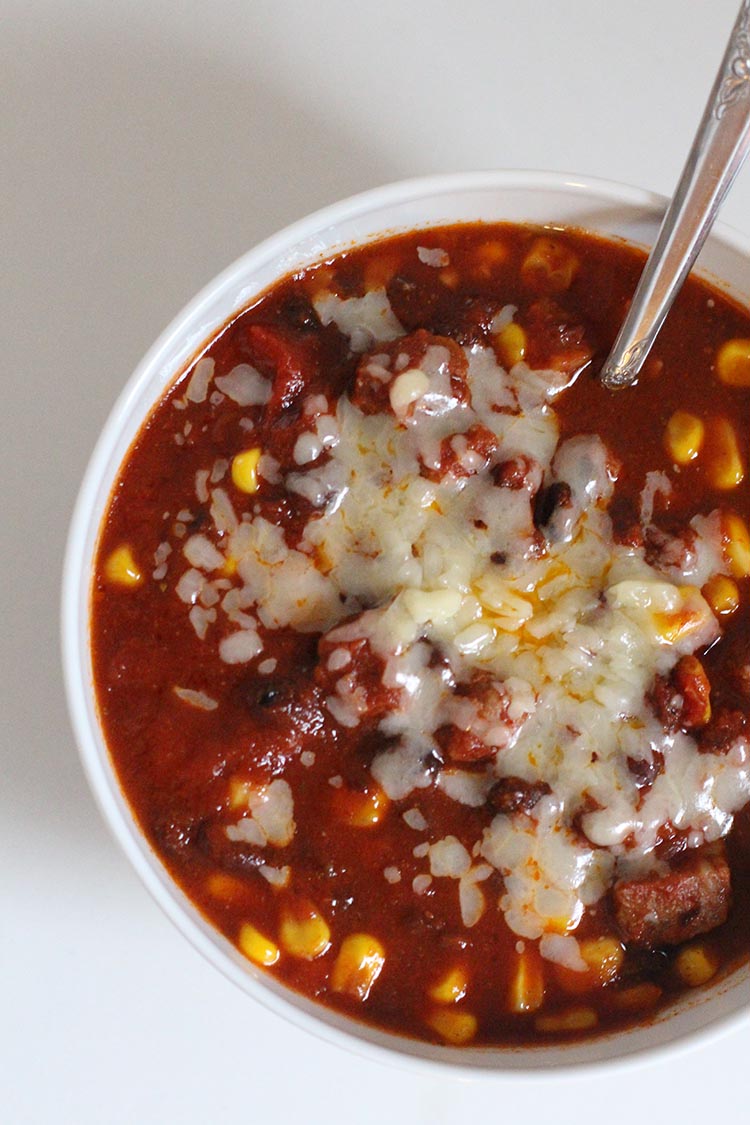 Thoughts or questions?  Leave a comment below.  I'd love to hear from you.