We're in all-out summer mode over here.  We have a neighborhood pool and take the kids swimming every afternoon during the week.  It feels so good to RELAX and let our kids play outside with their friends.  I wish life could be like this year-round.
You know what helps me relax at the pool?  Not having to stress about dinner.  I've been a crockpot rockstar, and I love coming in the door to a finished, healthy meal.
This Crockpot Tuscan Chicken recipe is one that I make over and over again in my freezer meal prep sessions.  I slightly change the ingredients every time I make it, but it always includes chicken, spinach, some kind of tomatoes, and seasoning.  It's so good – we love it.  I realized it didn't have a recipe post of its own though.  That changes now.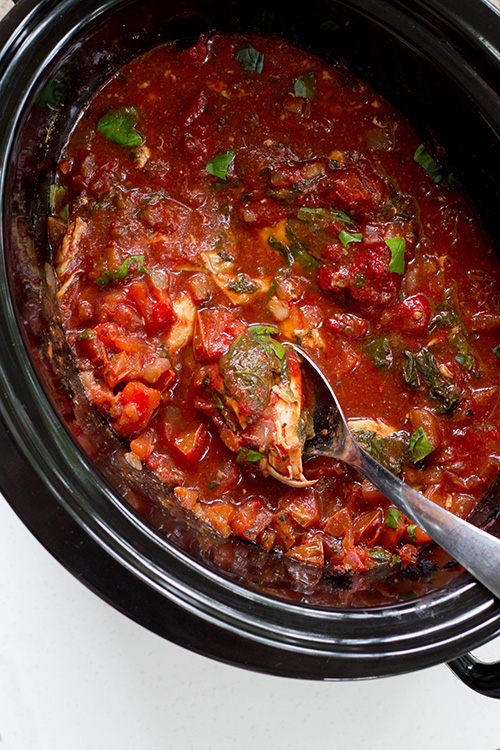 Read More