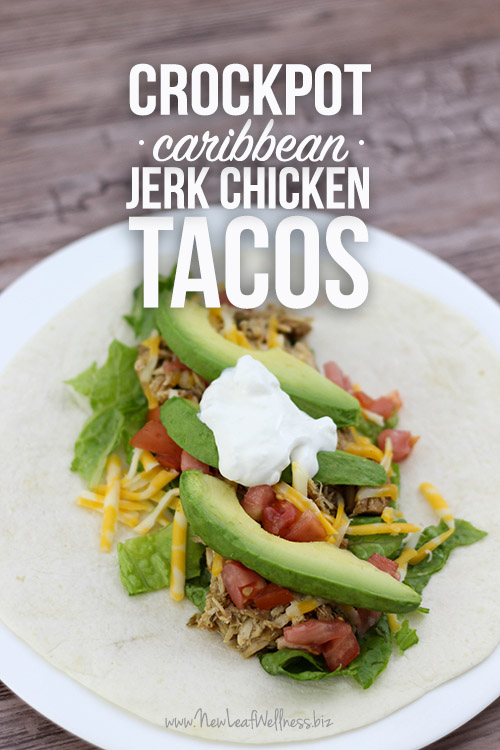 I've never been to Jamaica (I should have asked Kelly to send me there for research purposes 😉 ) but I do love Caribbean food!  It is SO full of spices, but it can also be really spicy.  Traditional jerk chicken is made with a really beautiful, REALLY hot pepper called the scotch bonnet.  I know that my little guys respond better to something with a little less heat, so I substitute with green chilis.  Feel free to use whichever you prefer, but you have been warned!
Allspice, also known as Jamaican Pepper, is the other key ingredient in Jerk Chicken.  Although it tastes like a combination of cinnamon, nutmeg and cloves, it is actually made from dried berries from the Pimento dioica tree.  As long as you have those two ingredients, you can pretty much add your entire spice cabinet and end up with a delicious jerk chicken…just kidding!  I put together this yummy recipe so you don't have to.
Crockpot Caribbean Jerk Chicken Tacos
Yields: 6 servings
Ingredients
2 pounds boneless skinless chicken breasts
3 green onions, chopped
3 cloves garlic, minced
juice and zest of 1 lime
4oz can of diced green chilis
1 tablespoon ketchup
1 tablespoon soy sauce
1 tablespoon brown sugar
1 teaspoon allspice
1/2 teaspoon thyme
1/2 teaspoon ground ginger
1/4 teaspoon cayenne pepper
Directions
Combine all ingredients in crockpot and cook on low setting for 6-8 hours.
Shred chicken with fork or back of spoon (it will be amazingly tender)…this helps absorb some of the juice (can't let that go to waste!) and makes it easier to load on toppings.
To Freeze and Cook Later
Label a gallon-sized plastic freezer bag with the name of the recipe, cooking instructions, and use-by date (three months from the prep date).  Remove as much air as possible, seal, and freeze.  When ready to cook, thaw in refrigerator overnight or in water.  Follow cooking instructions above.
Spoon onto soft tortillas or crunchy taco shells and add your favorite toppings.  Bon Appetit!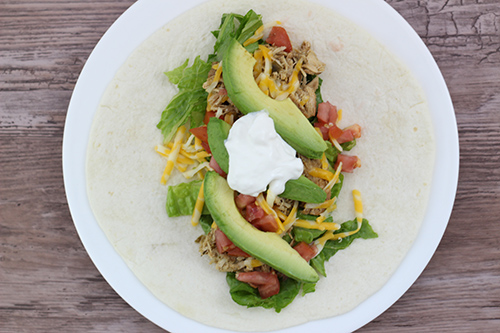 ---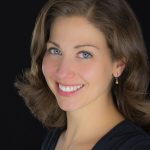 Jill Petrush Rogers is an artist and former bookbuyer/seller. Jill recently moved back to her hometown of Pittsburgh, PA with her husband, Tom, and their two energy-filled boys. Jill loves to channel her creativity by coming up with recipes as a contributing writer for New Leaf Wellness.