When Kelly and I were writing the Crockpot Chicken Freezer Meals eCookbook we asked the New Leaf Wellness Facebook followers which recipe they would like to preview. The Crockpot Chicken Tikka Masala was voted hands down. It's sweet, it's spicy, it's delicious AND we labored over this recipe until it was absolutely perfect. Everyone loved it as much as we do and we continue to get feedback to this day. See, hard work does pay off!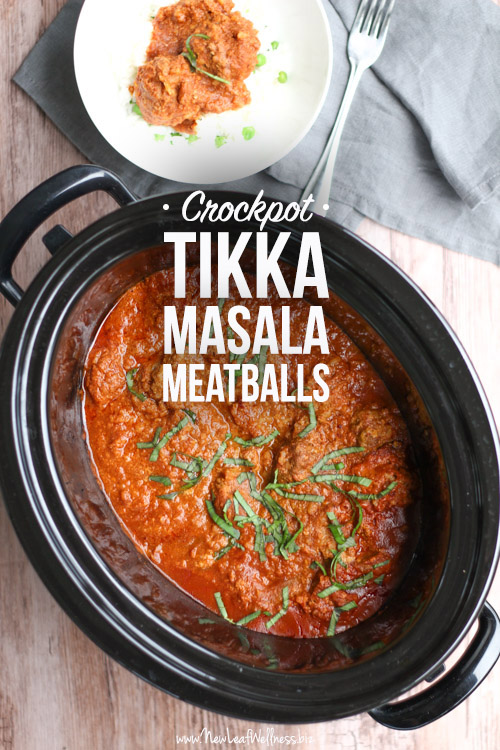 The other day Kelly mentioned an idea for Tikka Masala Meatballs. I ran with it…fast! I was at the store the next day gathering ingredients. I just knew that this recipe would be a winner.  Do your kids love meatballs as much as mine do?
I love that the binder in this recipe is basmati rice. Not only does it make them gluten-free, but it's also a perfect way to fill up without having to have a starch on the side. Don't get me wrong, these are amazing when they are served with a hot bowl of steamed rice, BUT if you're looking for a lighter meal, you can serve these with your favorite vegetable (my family loved them with peas!)
Crockpot Tikka Masala Meatballs
Yields 6 servings
Ingredients
1 pound ground meat

½ cup dry uncooked basmati rice

1 egg

2 (15oz) cans of tomato sauce

8oz heavy cream

2 cloves of garlic, minced

2 tablespoons honey

2 tablespoons curry powder

1 teaspoon crushed red pepper

½ teaspoon onion powder
Directions
Mix meat, rice & egg.
Divide into twelve parts.
Roll into balls.
Place meatballs into crockpot.
In a medium bowl, mix remaining ingredients.
Pour mixture over meatballs.
Cook on low for 6 hours.
To Freeze and Cook Later
Label your freezer bag with the name of the recipe, cooking instructions, and use-by date (three months from when you prepped the meal).  To your freezer bag, add all ingredients.  Remove as much air as possible, seal, and freeze for up to three months.  When ready to cook, thaw in refrigerator overnight or in morning in water and and then follow cooking instructions above.
Serve over basmati rice and peas or with a large garden salad.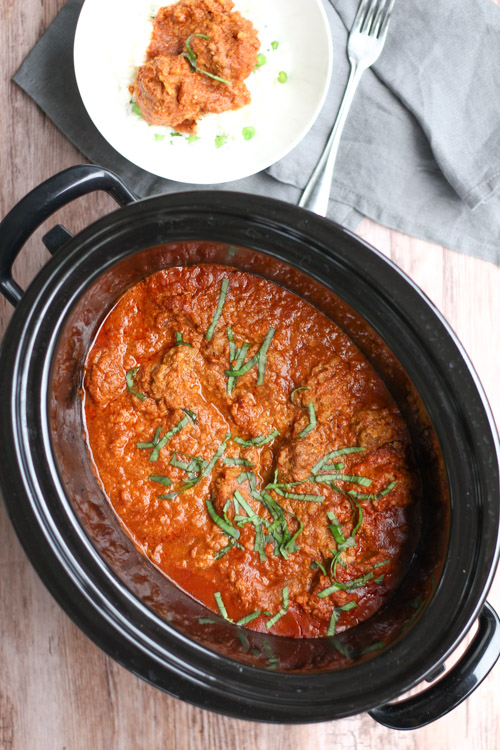 ---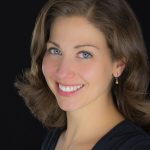 Jill Petrush Rogers is an artist and former bookbuyer/seller. Jill recently moved back to her hometown of Pittsburgh, PA with her husband, Tom, and their two energy-filled boys. Jill loves to channel her creativity by coming up with recipes as a contributing writer for New Leaf Wellness.