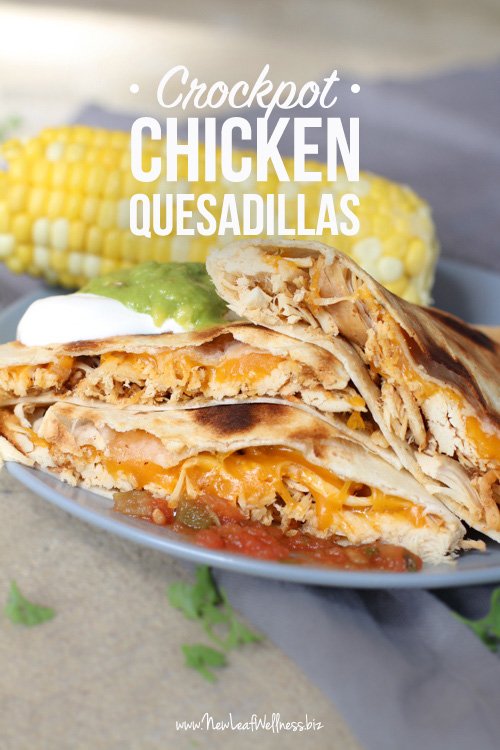 Chicken quesadillas are the perfect yummy, fun, and kid-friendly food.  This delicious recipe cooks the chicken in the crockpot and then broils the assembled tortillas for a minute to brown before eating – so easy!!
I came up with this recipe because quesadillas tend to be much lighter than burritos or enchiladas and go well with a variety of fresh, garden ingredients like tomato salsa or corn (on or off the cob)!  This recipe has just the right amount of spice to go with a cool, refreshing limeade or margarita.
Despite my children never remembering what quesadillas are actually called, they know that they like them and I know that they will eat them, which makes dinner more enjoyable and stress-free.  This recipe was a hit with my entire family.

Crockpot Shredded Chicken Quesadillas
Yields 6 large quesadillas (enough to share, but can easily be doubled!)
Ingredients
1 pound boneless skiness chicken breasts
1 small onion, thinly sliced
1/4 cup jalapeños, chopped (keep the seeds for spicy or omit for a more mild dish)
1 tablespoon extra virgin olive oil
1 tablespoon lime juice
1 packet taco seasoning mix or homemade seasoning mix New Leaf Wellness Taco Seasoning (I like to use cilantro instead of the oregano, but both ways are delicious.  It's definitely a personal preference!)
6 flour tortilla wraps (10″ across)
1/2 pound shredded cheddar cheese
Directions
Combine all ingredients in crockpot except wraps and cheese.
Cook on low for 6-8 hours.
Shred chicken. (I use a potato masher to get it nice and smashed so there are no big chunks in my quesadillas.)
Place shredded chicken in tortillas with shredded cheese and broil in the oven for 60-90 seconds or until golden brown. (I also own this quesadilla maker and love it.)
Cut into triangles and serve.
To Freeze and Cook Later
Label your freezer bag with the name of the recipe, cooking instructions, and use-by date (three months from when you prepped the meal).  To your freezer bag, add all ingredients except wraps and cheese.  Remove as much air as possible, seal, and freeze for up to three months.  When ready to cook, thaw in refrigerator overnight or in morning in water and and then follow cooking instructions above.
Serve with sour cream, guacamole, salsa, corn, or any of your favorite toppings!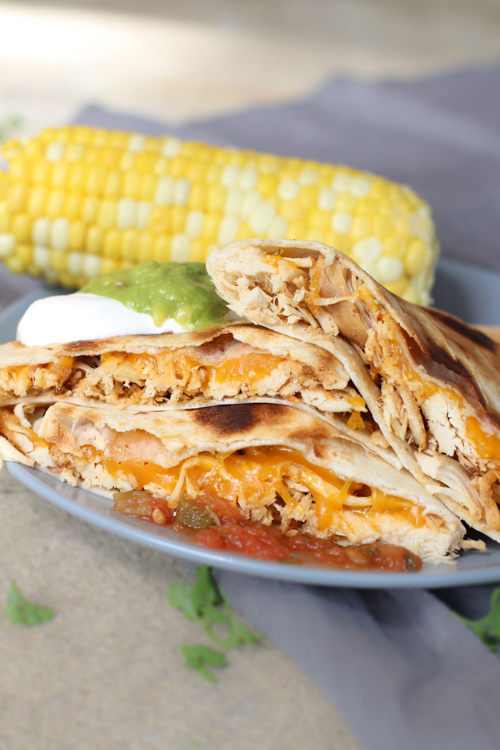 ---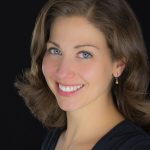 Jill Petrush Rogers is an artist and former bookbuyer/seller. Jill recently moved back to her hometown of Pittsburgh, PA with her husband, Tom, and their two energy-filled boys. Jill loves to channel her creativity by coming up with recipes as a contributing writer for New Leaf Wellness.