Oh man, this recipe is a game-changer…and by that I mean no one will be watching the football game because everyone will be too busy eating this crockpot buffalo chicken dip!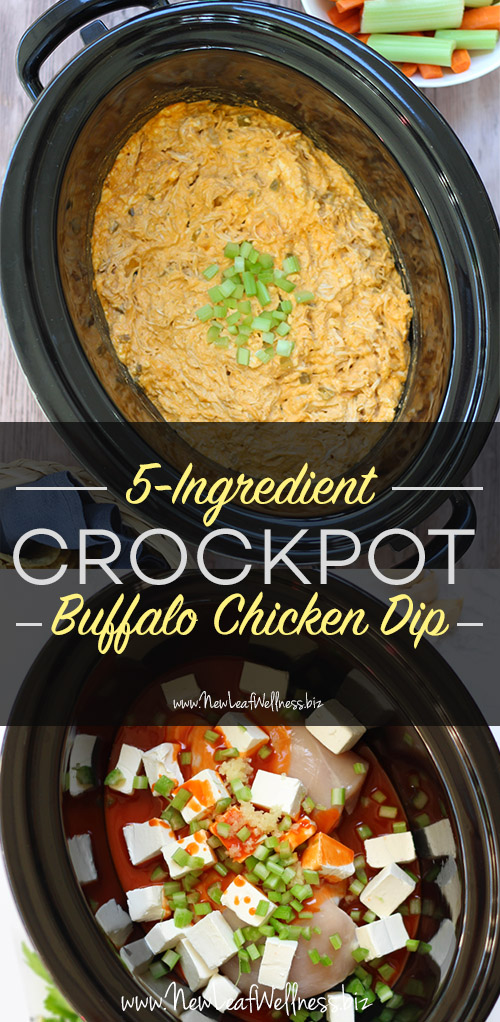 One of my favorite things about crockpot cooking is that you usually don't need oils or fats for cooking. This dip gives you all of the flavor, but none of the grease that comes along with friend chicken wings.
The day that I made this, both my husband and our three year old came into the house (at separate times) and say "wow, that smells good!"  The aroma is just the beginning. With only five ingredients, this appetizer couldn't be easier or more budget-friendly. This spice from the hot sauce is balanced out perfectly with cream cheese. You can even toss in fresh celery at the end if you want an added crunch.
This crockpot buffalo chicken dip can also easily be doubled or tripled depending on the size of the crowd!
5-Ingredient Crockpot Buffalo Chicken Dip
Yields 6 cups
Ingredients
 1 pound boneless skinless chicken breasts
1/2 cup hot sauce
8 oz cream cheese (one block)
4 cloves garlic, minced
1 rib celery, diced
Directions
Combine all ingredients in crockpot and cook on low for 6-8 hours.
Shred chicken and stir.
To Freeze and Cook Later
Label your freezer bag with the name of the recipe, cooking instructions, and use-by date (three months from when you prepped the dip).  To your freezer bag, add all ingredients.  Remove as much air as possible, seal, and freeze for up to three months.  When ready to cook, thaw in refrigerator overnight or in morning in water and and then follow cooking instructions above.
Serve with tortilla chips, Triscuits, or carrots and celery sticks.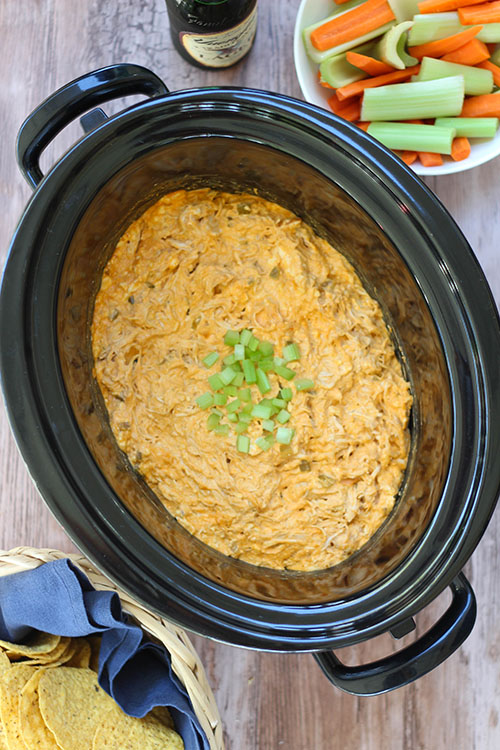 ---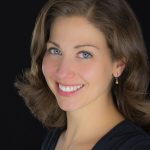 Jill Petrush Rogers is an artist and former bookbuyer/seller. Jill recently moved back to her hometown of Pittsburgh, PA with her husband, Tom, and their two energy-filled boys. Jill loves to channel her creativity by coming up with recipes as a contributing writer for New Leaf Wellness.