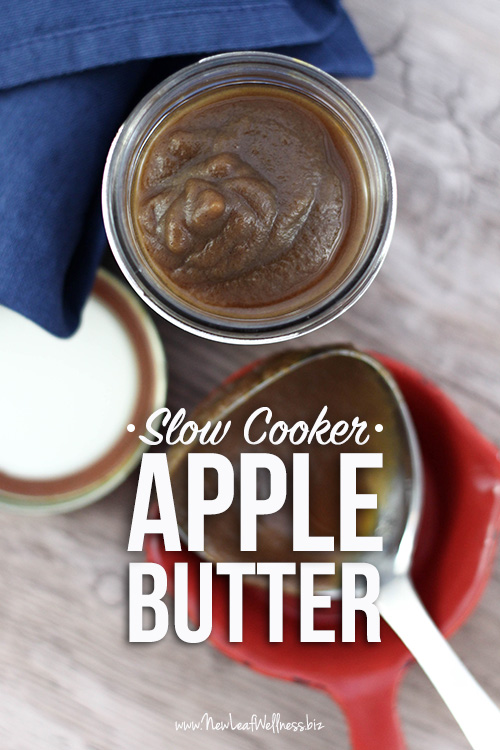 I love going apple picking in the fall, but usually end up bringing home WAY more apples than we can eat before they go bad.  Thankfully, my kiddos LOVE slow cooker applesauce…and who doesn't love apple crisp and apple pie, but what about apple butter?!
Apple Butter is the ultimate SLOW cooker recipe!  The longer you cook it, the sweeter and creamier it becomes.  Sadly, many of the recipes that I looked into had a TON of white sugar in them.  I decided to make mine with honey and a little bit of brown sugar instead.  I cooked it for 17 hours, because 17 is my favorite number and it looked like most of the liquid had evaporated.  After it cooled, I pureed it in my blender.  It turned out perfectly!
Slow Cooker Apple Butter
Yields: 6 cups
Ingredients
6lbs apples (I used a combination of 19 Fuji & Gala apples)
1/2 cup honey
1/4 cup brown sugar
1/4 cup apple cider vinegar
1/2 teaspoon ground cloves
1 tablespoon ground cinnamon
Directions
Peel, core, and finely dice apples and place in crockpot.
Pour remaining ingredients over apples and toss.
Cook on low for 17 hours.
Let cool.
Mash, blend, or puree to your liking.
Can, freeze, or give away to friends!
To Freeze and Cook Later
Toss all ingredients in a large bowl.  Place mixture into a gallon-sized plastic freezer bag. (You may need to use two bags, for this reason I recommend having everything mixed prior to bagging).  Freeze for up to three months. When ready to make, thaw slightly and follow cooking directions above.
So, what does one do with six cups of apple butter??  Here are some of my favorite uses:
in oatmeal
on toast
on warm, fresh bread!
on peanut butter sandwiches
on ham and cheese sandwiches (bonus if it's grilled!)
on baked sweet potatoes
as a dip for sweet potato fries
on ice cream
as a hostess gift
Have I convinced you to give it a try yet?!
---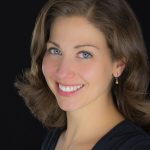 Jill Petrush Rogers is an artist and former bookbuyer/seller. Jill recently moved back to her hometown of Pittsburgh, PA with her husband, Tom, and their two energy-filled boys. Jill loves to channel her creativity by coming up with recipes as a contributing writer for New Leaf Wellness.