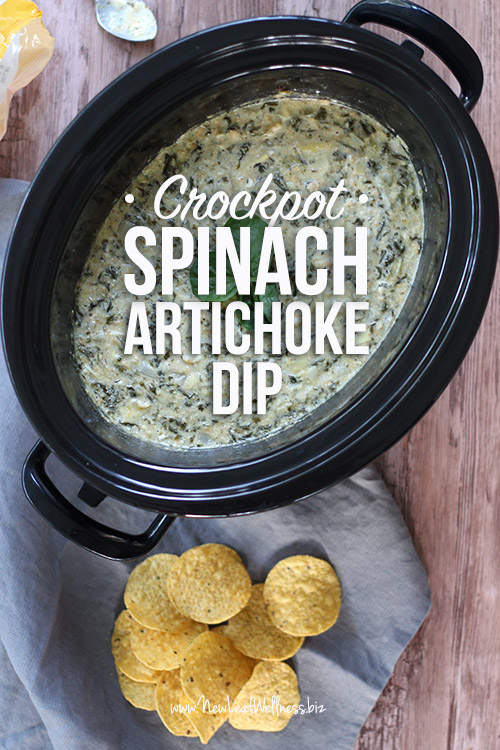 After college, my then-boyfriend, now-husband, started moonlighting at our friend Paul's restaurant, Fireside BBQ & Grill. Fireside makes a DELICIOUS Spinach & Artichoke Dip served with salsa and homemade tortilla chips straight from the fryer. If you're ever in Salt Point, NY be sure to try this stuff out, it's amazing!
However, when it's made on the stovetop it's a pretty time consuming process that involves several steps.  No one has time for that at home.  So, just in time for football season, we created a crockpot-friendly version that you can set and forget.  Go Steelers…I mean Giants…I mean Cowboys…um…'err….whoever your favorite team is.
Crockpot Spinach Artichoke Dip
Yields 6 cups
Ingredients
10oz block of frozen spinach
14oz can artichokes hearts, chopped
1 small yellow onion, chopped
4 cloves garlic, minced
3 tablespoons unsalted butter
3 cups whole milk
1/2 teaspoon thyme
1 teaspoon black pepper
1 cup freshly grated parmesan cheese
8oz Monterey jack cheese, shredded (2 cups)
8oz block cream cheese
Directions 
Combine all ingredients in crockpot except cream cheese.
Cook on low for 6-8 hours.
Add cream cheese for the last 30 minutes.
Stir.
To Freeze and Cook Later
Label your freezer bag with the name of the recipe, cooking instructions, and use-by date (three months from when you prepped the dip).  To your freezer bag, add all ingredients except cream cheese.  Remove as much air as possible, seal, and freeze for up to three months.  When ready to cook, thaw in refrigerator overnight or in morning in water and and then follow cooking instructions above.
Serve with your favorite tortilla chips!  I also love it with carrot sticks…
---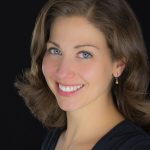 Jill Petrush Rogers is an artist and former bookbuyer/seller. Jill recently moved back to her hometown of Pittsburgh, PA with her husband, Tom, and their two energy-filled boys. Jill loves to channel her creativity by coming up with recipes as a contributing writer for New Leaf Wellness.