I love a good Crockpot recipe.  They're so easy to make and they're just so dang delicious.  Here are ten of my favorite Crockpot recipes with five ingredients or less.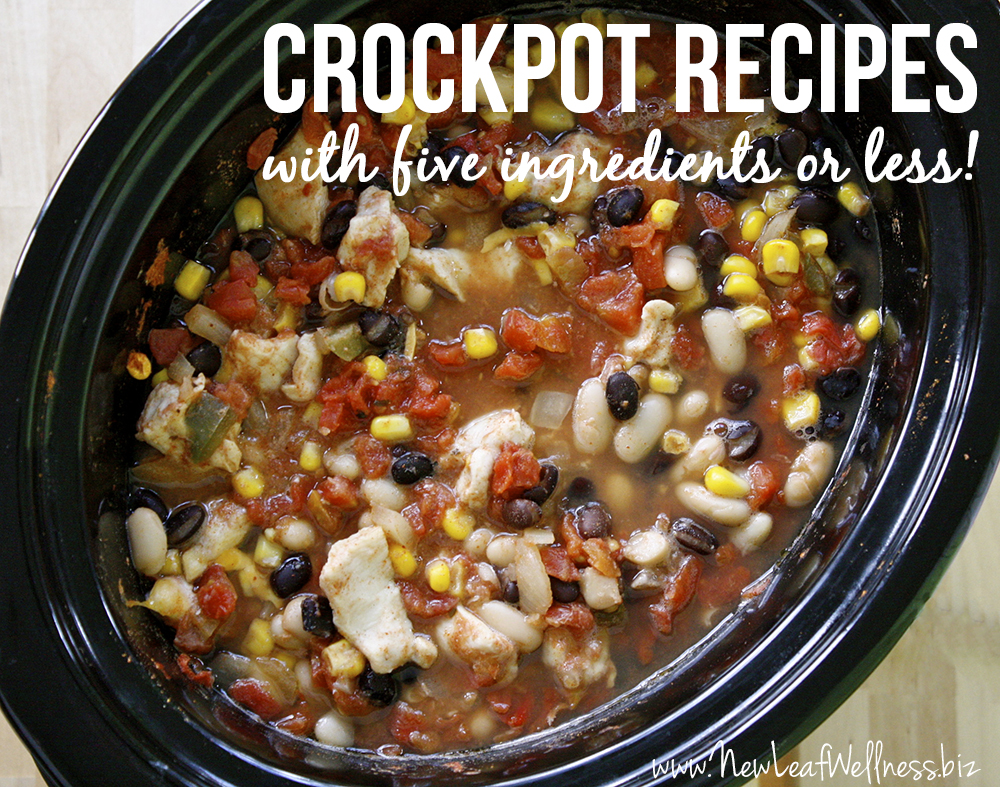 (Photo credit: The Sweeter Side of Mommyhood)
If you read this blog regularly, you know I love to share Crockpot recipes.  I'm constantly coming up with new recipes for my Crockpot, and my favorites always find their way onto my blog.  I just can't help myself.  In previous blog posts, I shared my favorite Crockpot soup, chili, and chicken recipes.
I cook dinner six nights a week and my Crockpot plays a big role in making that happen.  (So does freezer cooking.)
I have three young children (ages four, two, and three months), and my Crockpot is a lifesaver.  All I have to do is combine some ingredients in the morning and let my Crockpot take over.  By the time my husband comes home from work, dinner is ready.
I mean, really, what could be better than a delicious Crockpot recipe?!?  Only a delicious Crockpot recipe that requires five ingredients or less!
Here are my ten favorite simple Crockpot recipes that I know your family will love too.
Ten Crockpot Recipes with Five Ingredients or Less
To make my Crockpot chicken or roasts into a complete meal, I add sides of brown rice and roasted carrots or green beans.
If you're looking for more Crockpot recipes with less than five ingredients, check out the Strawberry Jam, Ginger Garlic Chicken, Shredded Pork Tacos, and Chocolate Raspberry Pie in my 'Easy & Healthy Slow Cooker Recipes' Cookbook.  The Incredibly Easy Beef Roast and Carrot recipe in my 'No Cook Freezer Meals' cookbook is also one of my favorite Crockpot recipes EVER.