The weather is cooling off here in Pittsburgh and that means time for some Crockpot soup recipes!  Here are some of my family's favorites.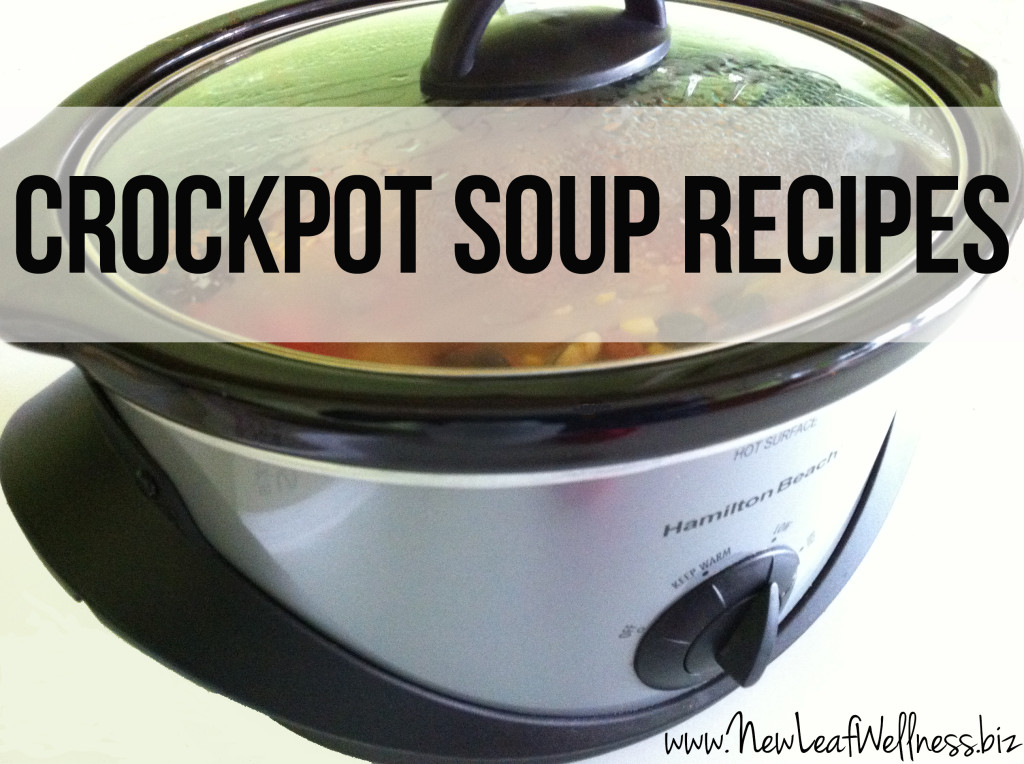 These Crockpot soup recipes are the perfect one-pot meals for fall and winter.  Super easy to throw together and no side dishes required.
Not only does my two-year-old absolutely love these Crockpot soup recipes, but they're delicious enough to serve to dinner guests, your in-laws, and to share with friends.  (If you read my blog post about creative housewarming gifts, you know that I love to cook for other people.)
Crockpot Soup Recipes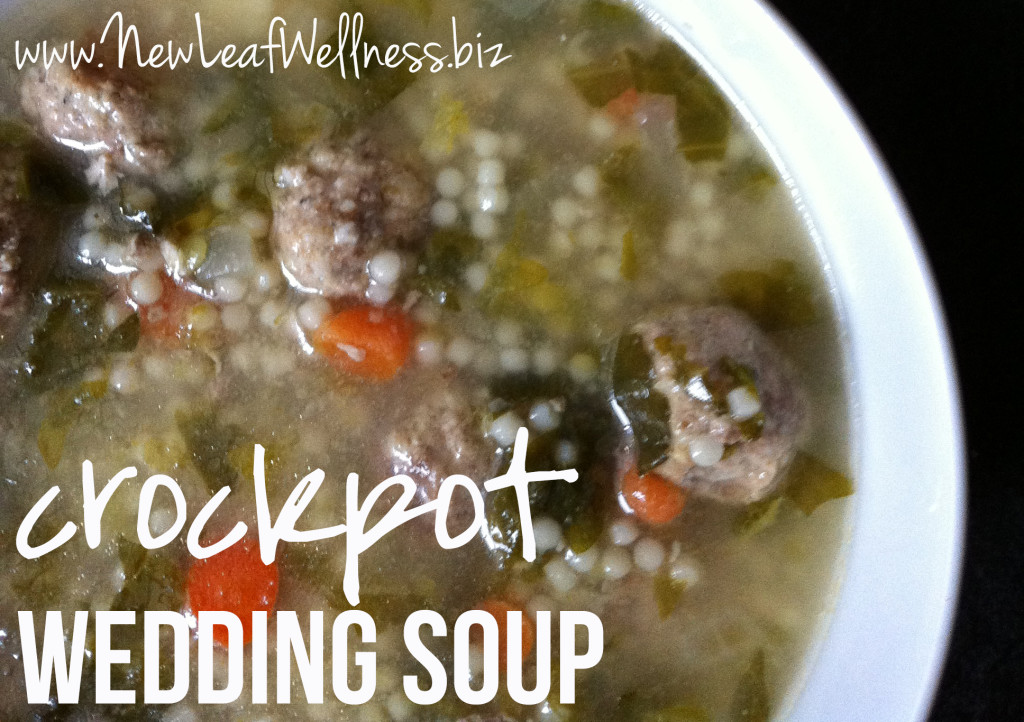 Crockpot Italian Wedding Soup
I've been making this wedding soup recipe for years and I've shared it with several of my best friends after they had new babies.  It's one of those recipes that's so delicious that people ask you for the recipe after tasting it.  The homemade meatballs are out of this world and the escarole and carrots melt in your mouth.  You can whip up a batch on your stovetop or make it in your Crockpot by adding the cooked meatballs and rest of ingredients.  I've done both, so it's up to you!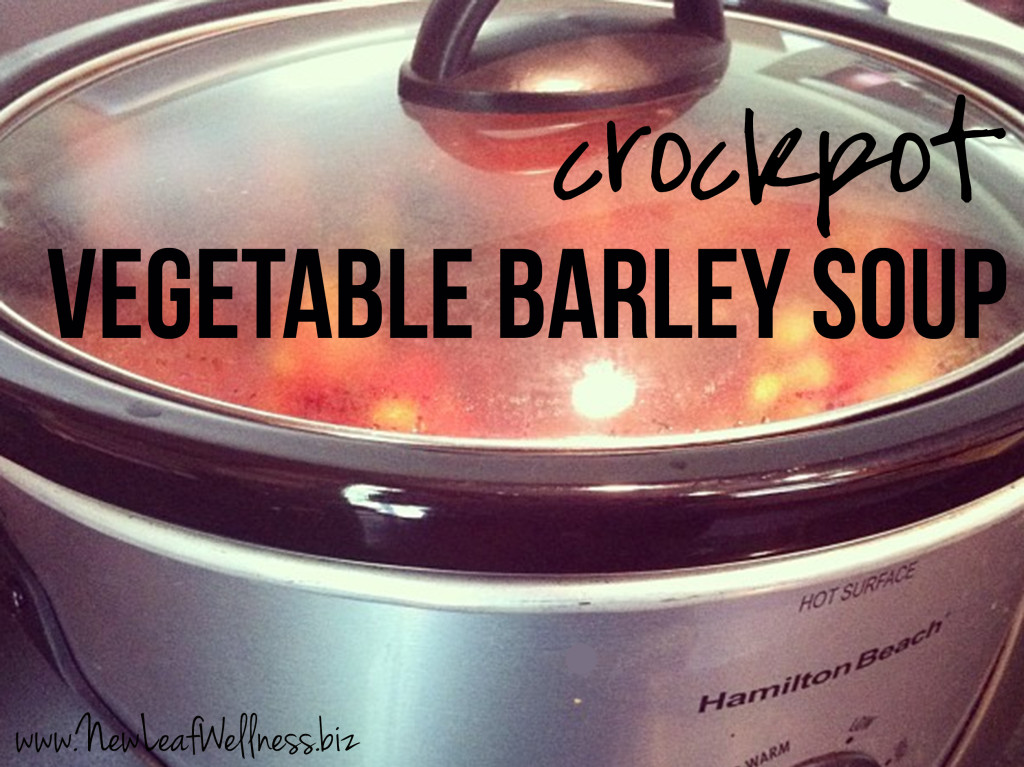 Crockpot Vegetable Barley Soup
Vegetable barley soup is one of the recipes in my '15-Minute Freezer Recipes' cookbook.  It literally takes less than 15 minutes to combine the ingredients and freeze them in a gallon-sized plastic freezer bag.  (If you're new to freezer cooking, check out my simple freezer-to-crockpot tips.)  You can also skip the freezer step altogether and simply combine all of the ingredients in your Crockpot.  This is one of my favorite Crockpot soup recipes that vegetarians and meat eaters will both enjoy.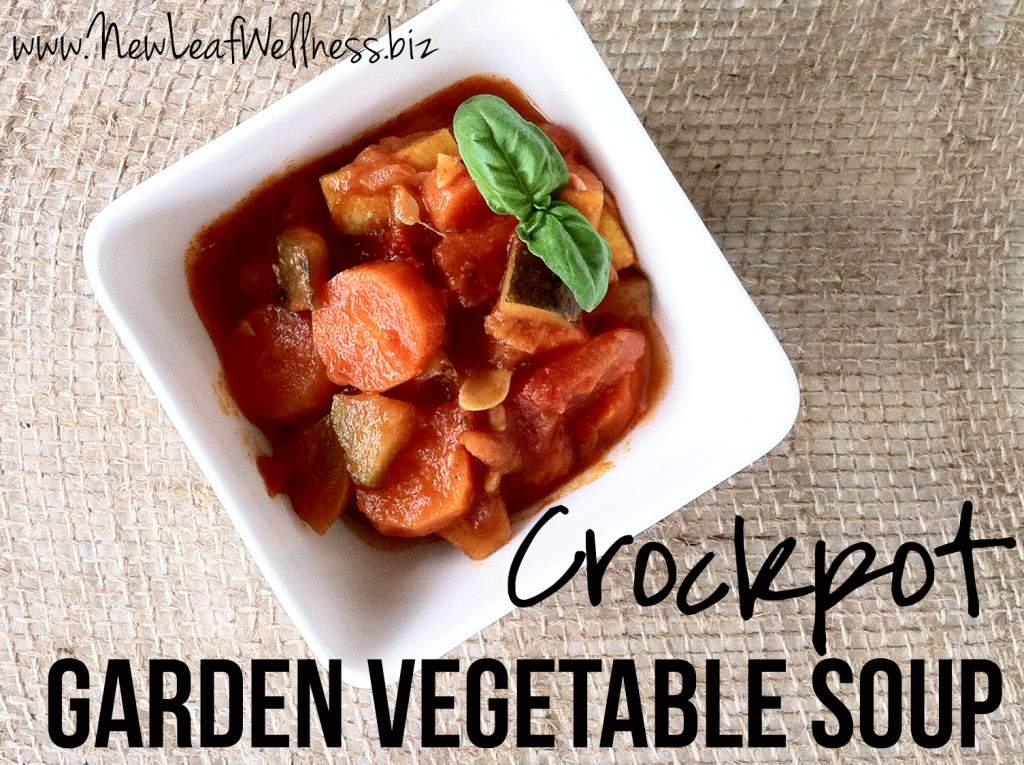 Crockpot Garden Vegetable Soup
Clearly I have a thing for Crockpot soup recipes because this garden vegetable soup was also featured in one of my cookbooks.  (And only my very best recipes make the cut for my cookbooks.)  This garden vegetable soup is one of the stars in my 'Easy & Healthy Slow Cooker Recipes' cookbook.  It's a hearty and healthy soup that's full of fresh vegetables, like zucchini, yellow squash, and carrots.  Serve it as-written for a vegetarian-friendly dish or add a pound of cooked, ground spicy sausage for an extra special treat.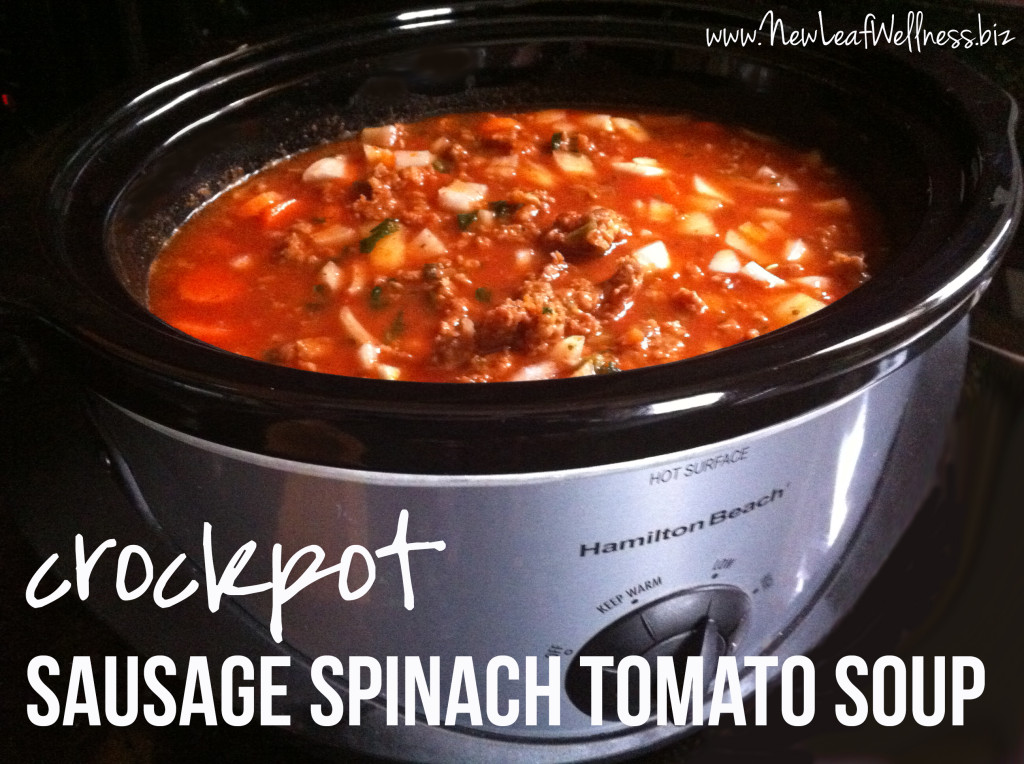 Crockpot Sausage Spinach Tomato Soup
This sausage spinach tomato soup recipe first appeared on The Sweeter Side of Mommyhood as a delicious soup that cooks on your stovetop.  I went ahead and adapted it as a Crockpot soup and haven't looked back.  It's incredibly easy to make, and you won't believe the two simple ingredients that make up its tasty tomato-based broth.  YUM.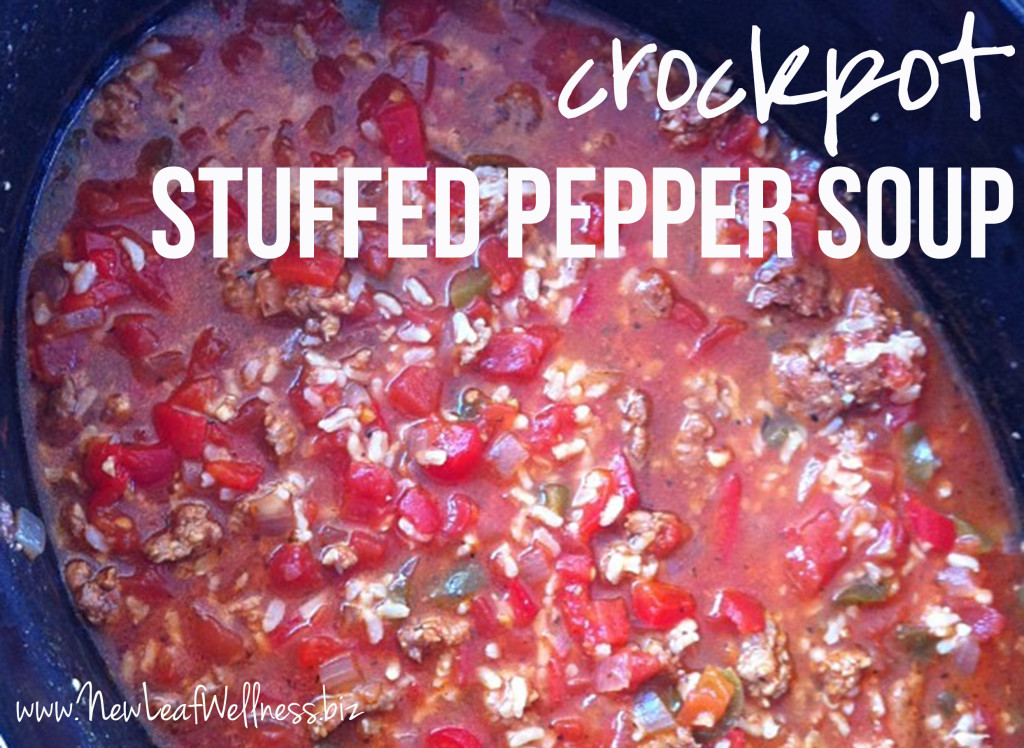 Crockpot Stuffed Pepper Soup
I love to try new recipes, but some turn out better than others.  This stuffed pepper soup recipe from Once a Month Meals was a huge hit with my family.  When I make it, I sub ground sausage for the ground beef (because I always make my stuffed peppers with sausage), and I take the easy way out and use store-bought chicken broth instead of making my own.   This is one of the best new Crockpot soup recipes that I've tried in a long, long time!
What's your favorite Crockpot soup recipe?  Please share in a comment below!
————————-
PS Both of my cookbooks are featured in this week's Ultimate Healthy Living eBook Bundle sale.  This is something that you don't want to miss.  Here's more info and a chance to win a Kindle Fire Tablet!