You won't find any bland or dry chicken here!  These are my family's five most-favorite chicken Crockpot recipes, and they're delicious.
These chicken Crockpot recipes are perfect for days when you don't feel like cooking, but still want to enjoy a homemade and healthy dinner.
You can cook just about any kind of dish in your Crockpot, so I'm including chicken Crockpot recipes inspired by Indian, Mexican, and all-American cuisine.  These chicken Crockpot recipes taste so different that you could eat all of them in the same week and not get sick of them.
Your Crockpot does all the work, so even cooking amateurs will love these recipes.  Just don't tell your friends and family members how easy they were to make.  That's our little secret!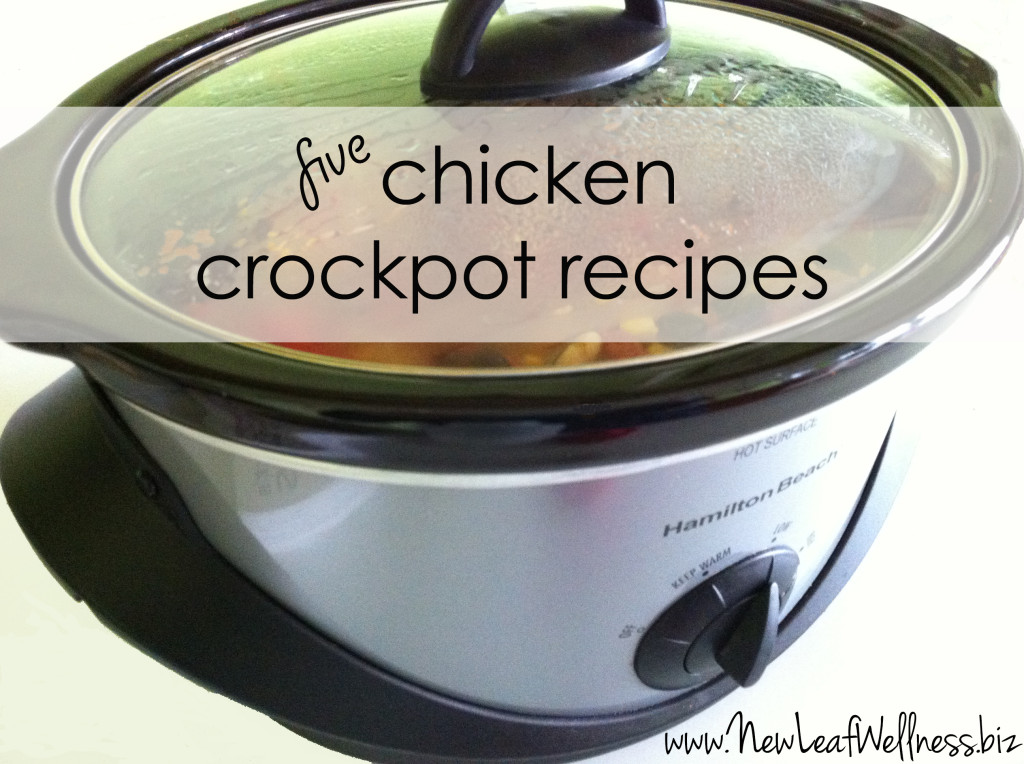 Five Chicken Crockpot Recipes
1. Shredded BBQ Chicken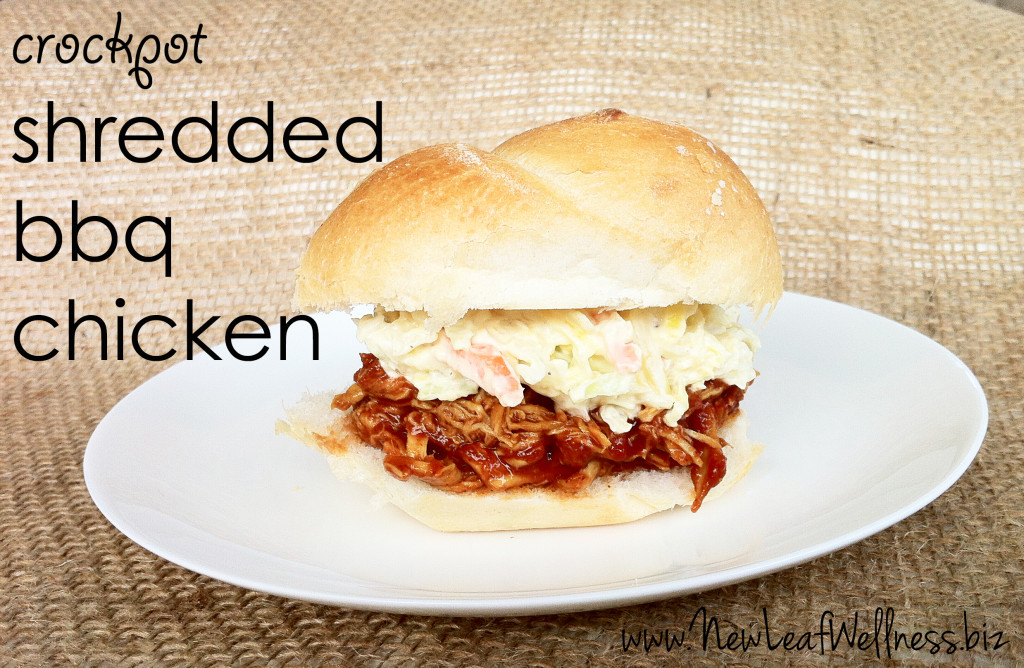 Let's get these chicken Crockpot recipes started with a bang: My Crockpot Shredded BBQ Chicken!  It's one of my family's favorite recipes and I love making it when guests come over for dinner.  It's a crowd-pleaser from my Easy & Healthy Slow Cooker Recipes cookbook, and I shared the full recipe (plus nutrition information) on my blog here.  The recipe explains how to make a simple, homemade BBQ sauce…but you can sub store-bought BBQ sauce in a pinch.  It just won't be nearly as delicious!
2. Chicken Chili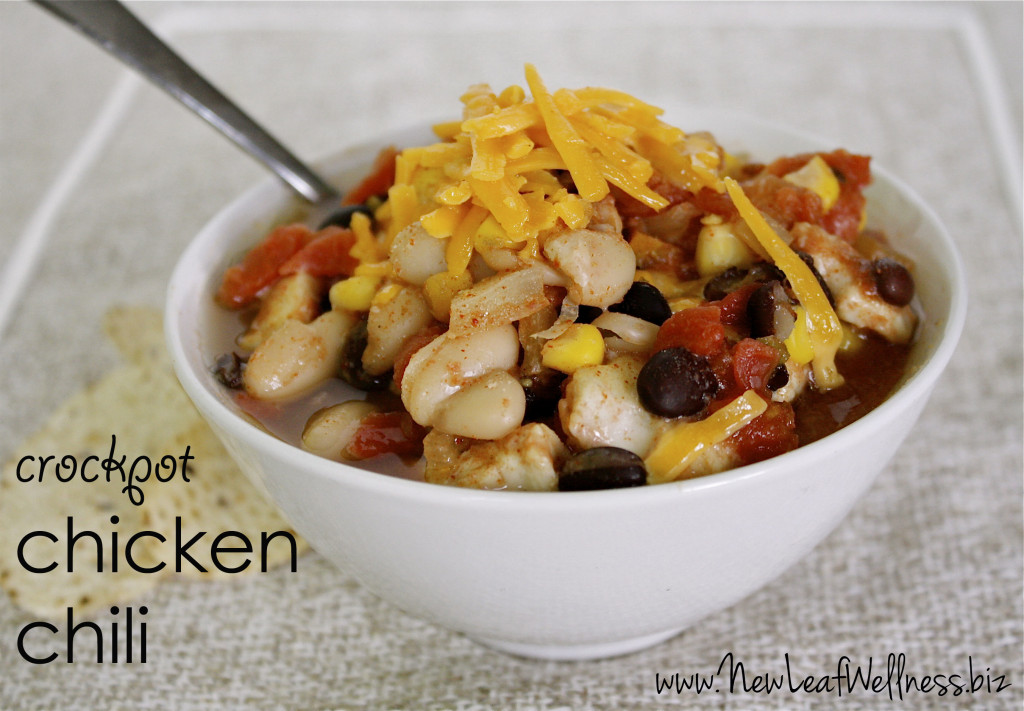 My Crockpot Chicken Chili is so delicious that it's stolen the show in my 15-Minute Freezer Recipes cookbook.  The great news is that I previously shared the recipe for free on my blog here (includes the nutritional info).  The recipe explains how to prep the chili for your freezer, and then cook it in your Crockpot when you need a quick and easy meal.  If you want, you can skip the freezer step and simply cook all of the ingredients in your Crockpot for 8 hours on the "low" setting.
3. Chicken Curry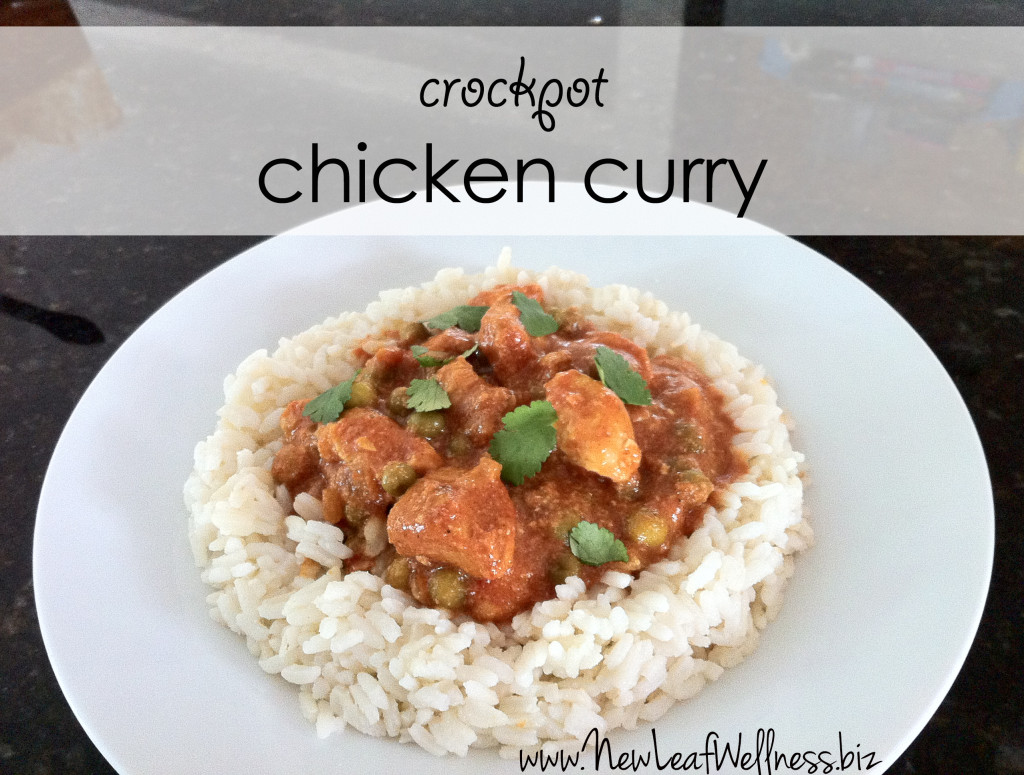 Even my husband loves my Crockpot Chicken Curry recipe.  The first time I made it, I told him it was "sweet and spicy tomato chicken with peas," and he was hooked.  I made this Crockpot Chicken Curry for the moms in my last freezer meal swap and they all said that their families loved it too!  Since the recipe includes a protein and vegetable, add a side of rice and you're good to go.
4. Chicken Fajitas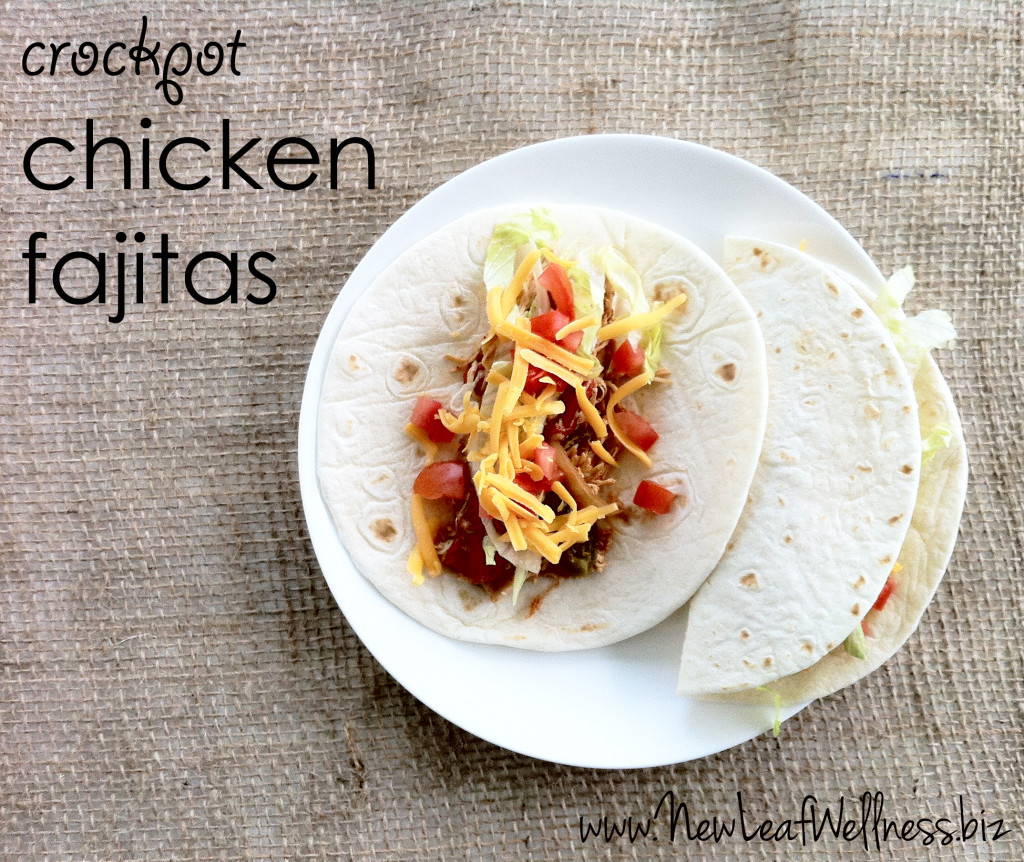 This is one of the most popular recipes in my Easy & Healthy Slow Cooker Recipes cookbook.  My Crockpot Chicken Fajita recipe includes freshly sliced peppers and onions, and a super simple homemade salsa.  The rest of the dinner prep only requires chopping some tomatoes and lettuce and shredding some cheese – so quick and easy!  You'll have to buy the cookbook for the full recipe, but the eBook only costs $5.99 and is full of other recipes that I know you'll love, too.
5. Chicken Enchiladas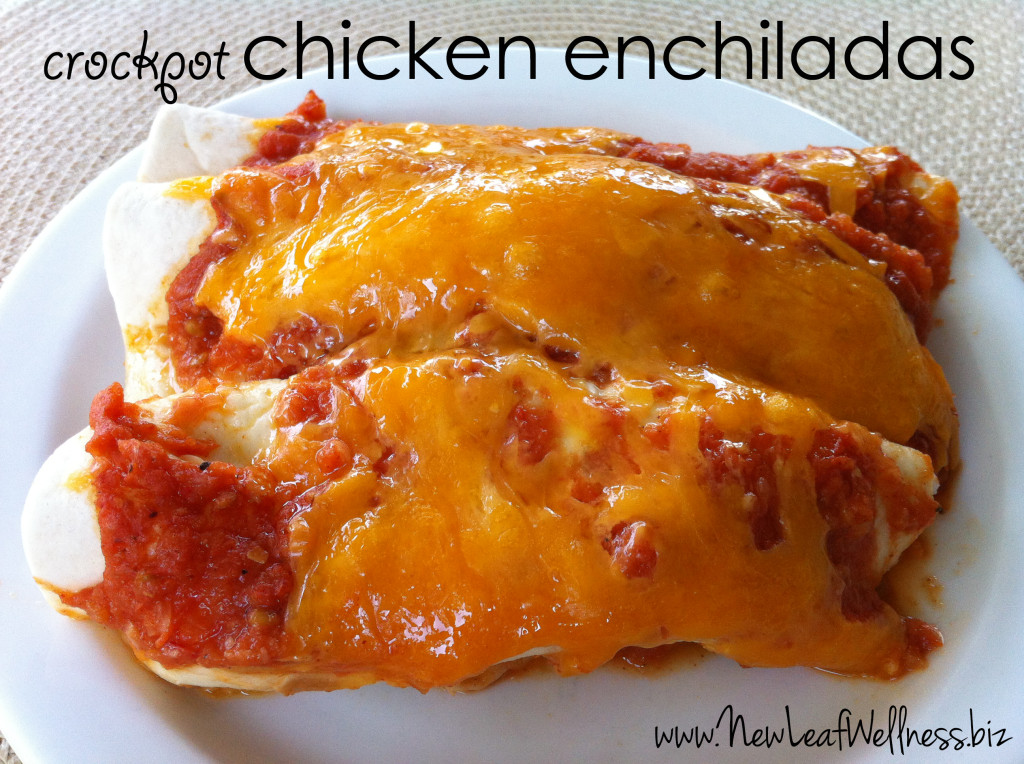 Enchiladas in your Crockpot?  You bet!  Simply slow cook the chicken and then assemble the enchiladas and bake.  The chicken will melt in your mouth!  You can find my Crockpot Chicken Enchilada recipe in a previous blog post here.  It's the closest that you're going to come to Tex-Mex in the northeast.  Oh, yum.
Question: Have you tried any of these recipes yet?  Do you have any other chicken crockpot recipes that you love??
—————————
P.S. If you're totally new to Crockpot cooking, here are the two that I own: A Hamilton Beach 4-quart slow cooker and a  Crock-Pot 7-quart slow cooker.  I like the 4-quart slow cooker because it is small enough to store in my kitchen cabinet, yet big enough to cook our typical weeknight meals.  I like the 7-quart slow cooker for bigger recipes and dinner guests.  Plus I think it is more powerful than the smaller one and cooks faster.